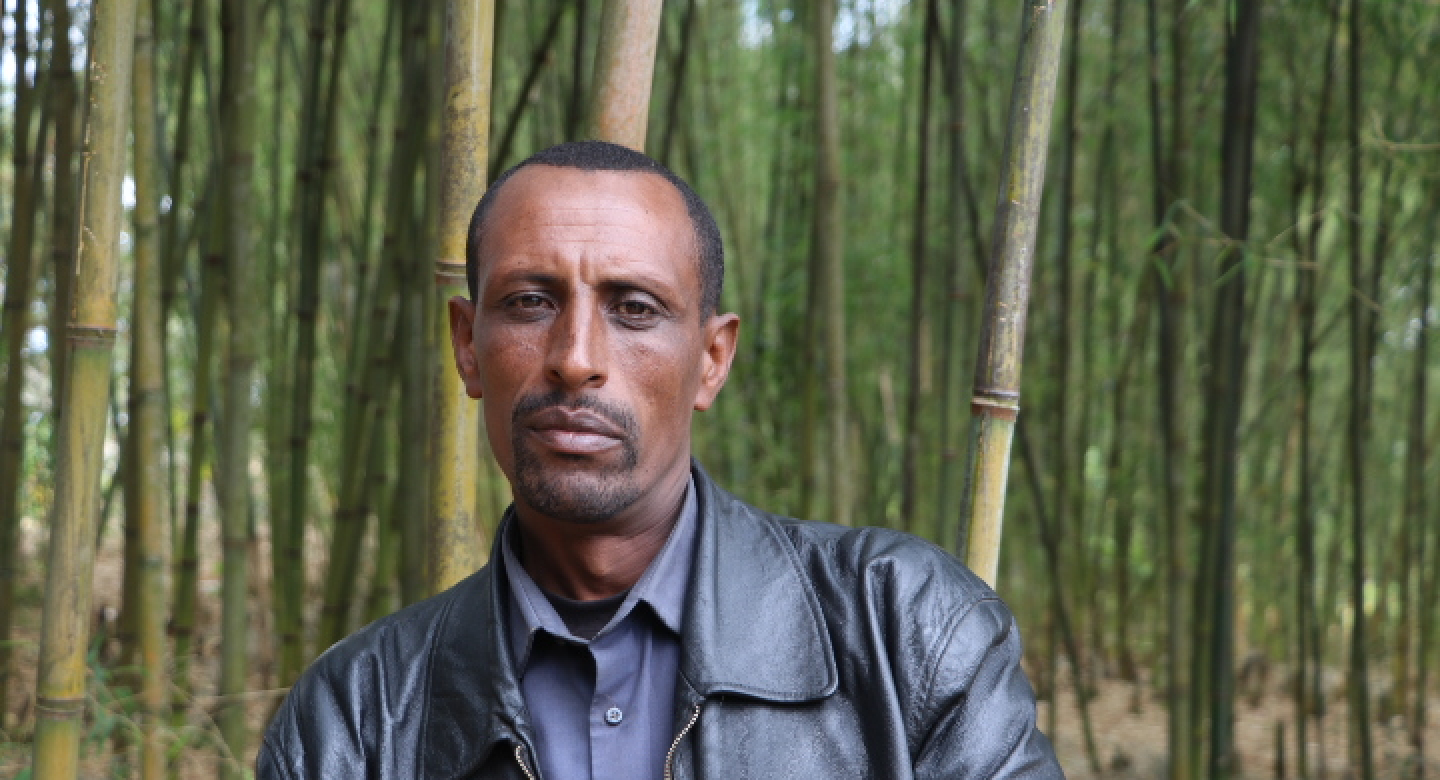 African Bamboo reduces emissions in construction sector
The construction industry consumes up to 50 percent of all primary raw materials. Under the Paris agreement, 196 countries committed to cut their consumption of primary materials by half by 2030. That is why African Bamboo seeks to build a viable and sustainable biobased alternative for traditional construction materials such as concrete and steel. As a fast-growing fibrous plant, bamboo is a perfect substitute for use in the built environment. 
African Bamboo uses a non-invasive, species native to 12 African countries, including Ethiopia. The bamboo species, Yushania Alpina, grows to 12 cm in diameter and 20 m in length. It thrives in mountainous areas, preserving the mountainsides that would otherwise be prone to erosion. This makes producing it a double-edge sword, in which conservation goes hand-in-hand with reducing CO2 emissions.
High performance material
African Bamboo has taken this high-performance biomaterial, and intensified the manufacturing process to cut processing time by half and cut energy consumption by 30 percent. In doing so, the company has reduced costs by over 60 percent. The result is a strong and durable construction material which is suitable for substituting fossil-based materials such as steel, concrete, polymers and gypsum.
The partnership is pioneering forest-to-market business in Ethiopia and Kenya, opening up a new circular economy on the African continent. The Delft-based African Bamboo has been able to scale up the industrial process using artificial intelligence and analytical technology to retain a constant quality. The partnership aims to expand to 12 countries in the next ten years.
Sustainable impact
The company sources its raw material from community bamboo, managed forest bamboo, and plantation bamboo. The project will create 4,500 permanent full-time jobs half of them for women. Over the course of 10 years, the bamboo value chain will benefit 30,000 farmers and see a turnover of 82 million euros. At the same time it will offset 2 million tons of CO2.
In bamboo production, run off is reduced and soil retention is enhanced. The bamboo rhizomes retain 90 percent of rainfall contributing significantly to water conservation. The planting of trees (afforestation) also contributes to more stable water flows.
Win-win results
Every year, 60,000 m³ of FSC-certified bamboo is sustainably supplied and processed locally using clean bioenergy. There is zero waste as bamboo products are fully recyclable and biodegradable. Long-lasting bamboo products store carbon and by replacing fossil fuels with biofuels, the project contribute significantly to carbon sequestration. Biodiversity is also restored as native species are reintroduced. Community management has led to the conservation of flora and fauna in the ericaceous forests and the restoration of degraded lands.
The sustainable production of bamboo using local farmers has also led to the re-emergence of endangered Bale monkeys which feed on young bamboo shoots. Showing that conservation and sustainable production really do go hand-in-hand. All in all, this project boasts win-win results for nature, local employment and the circular construction industry.
Return to P4G Netherlands.
Read about other P4G NL projects