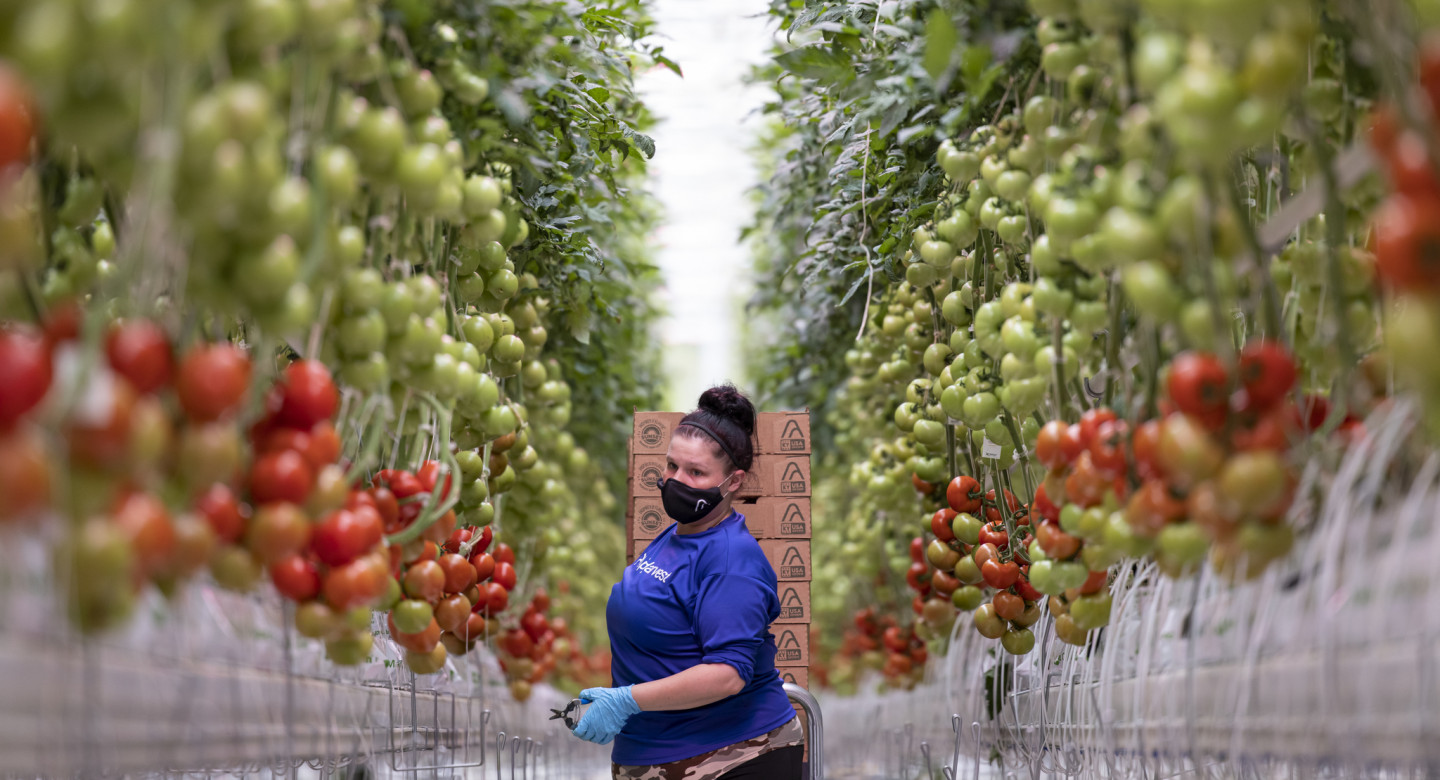 Developing an AgTech ecosystem in Kentucky
The United States and the Netherlands are two of the world's largest exporters of agricultural produce. Despite this, critical challenges for the future remain. To sustainably feed the world, the Netherlands wants to export solutions, instead of just fruit and vegetables. Facilitated by NLWorks, the Kentucky government and sustainable enterprise AppHarvest, public-private partnership Let's Grow Together aims to develop Kentucky into an AgTech powerhouse. 
From coal mining to vegetable production
As Americans burn less and less coal every year, coal production has all but collapsed in Kentucky, leaving many former mine workers out of work. As the local tobacco industry suffered a similar fate, local tobacco workers are also struggling. US-Dutch partnership Let's Grow Together intends to turn the tables. Together, the partners aim to create a sustainable food production system, that not only provides non-seasonal, skilled jobs for Kentucky's unemployed, but also healthy and affordable food for millions of Americans.
Why Kentucky?
Kentucky's strong points are many. The state is located within a day's drive from many of the US' largest urban centres, such as New York, Chicago and Washington DC. Tomatoes harvested in Kentucky in the morning will be on the shelves the next day, meaning fresher, healthier food and far less food waste. And while other states have recently suffered from droughts, Kentucky experienced more rainfall than ever. Add to the mix a favourable business climate and plenty of cheap natural and energy resources, and you start to understand why AppHarvest and their US and Dutch partners are convinced Kentucky is the ideal location to create a greenhouse and AgTech hub.
What the consortium has in mind is no less than the build-up of a whole new ecosystem
A giant greenhouse to start it all
AgTech, or agricultural technology, is a highly innovative sector which uses technology to revolutionise agriculture and horticulture. AgTech solutions range from covered growth and water management to high-tech greenhouses. However, the collaboration between Kentucky and the Netherlands goes beyond the mere exchange of technology. What the consortium has in mind is no less than the build-up of a whole new ecosystem, with greenhouses, sustainable farming practices, processing facilities and training and knowledge centres. They have brought the governments of Kentucky and the Netherlands as well as private companies and universities on board to make it happen.

To kickstart the project, AppHarvest has built what is supposed to be the first of many greenhouse and other AgTech facilities. The 60-acre Morehead facility was constructed by Dutch greenhouse constructor Dalsem, using primarily Dutch technology provided by companies such as Signify and Priva. The Dalsem greenhouse is full of innovative technology, limiting its carbon footprint as well as the use of water (-90%) and pesticides, while increasing its yield up to 30 times per acre. A construction prepared for changing climatological circumstances.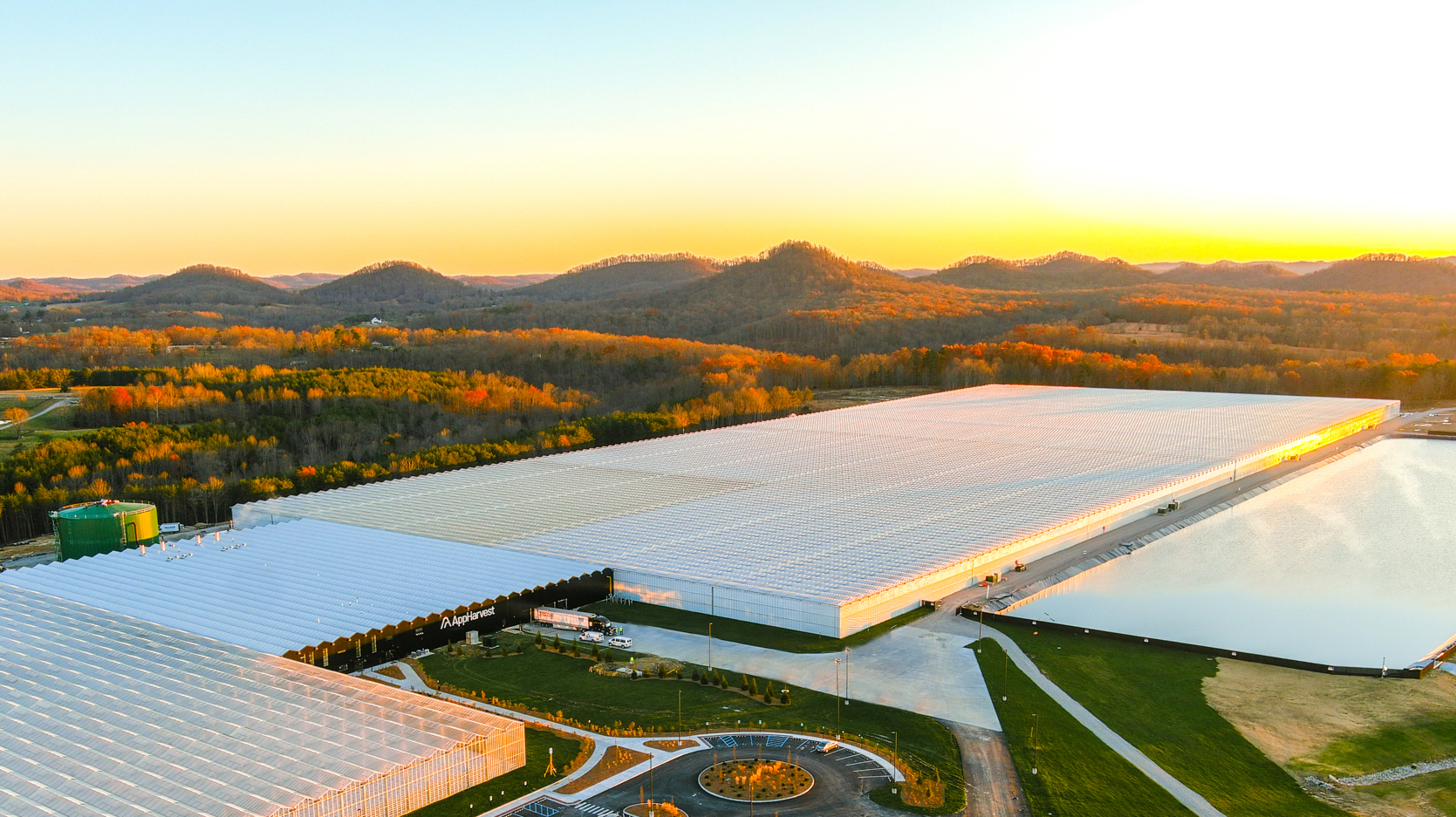 The next three facilities are currently being developed. All of these farms are based on input of Dutch technology and know-how. This is all part of a long-term action plan for the Appalachian region. Together, the Kentucky consortium aims to establish the necessary training and knowledge infrastructure to create a sustainable farming ecosystem, from attracting finance and building greenhouses to solutions for logistics and retail. Providing tailored tech solutions for small to big farmers, creating a wave that lifts up all. Covering all facets of agricultural collaboration, the partnership includes trade, knowledge sharing, education, as well as government-to-government cooperation.

New partners are very much welcome. Let's Grow Together aims to expand the partnership and attract new local and Dutch industry partners. In June 2022 a delegation from the USA visited the Netherlands, and nine new members were added to the consortium recently. One of the partners, vertical farm operator 80 acres, announced they will be opening a new facility in Kentucky as well.
Training a new generation of horticulturalists
Soon, greenhouse and AgTech enthusiasts will also have their own place to gather, as the Kentucky government intends to develop a local Horti Center inspired by the Dutch World Horti Center. This is part of a 100-million-dollar federal grant application, which should enable the development of a local, Dutch-based AgTech ecosystem. The proposal is supported by the Dutch government and based on several Dutch ecosystem studies. In the local Horti Center, local growers, students, government and industry value chain partners can exchange knowledge and expertise, and inspire the new generation of growers. They can experience technology first-hand, ask their questions, get advice on their options, test new research and attend trainings, amongst others.

To spur Kentucky's youngest to consider a career in agriculture as well as to promote a healthy lifestyle, AppHarvest's high school programme teaches kids the importance of healthy food and the basics of vegetable farming. Universities too are investing in expanding their AgTech curricula, so that Kentucky soon be home to a whole new generation of job secure, tech-savvy horticulturalists.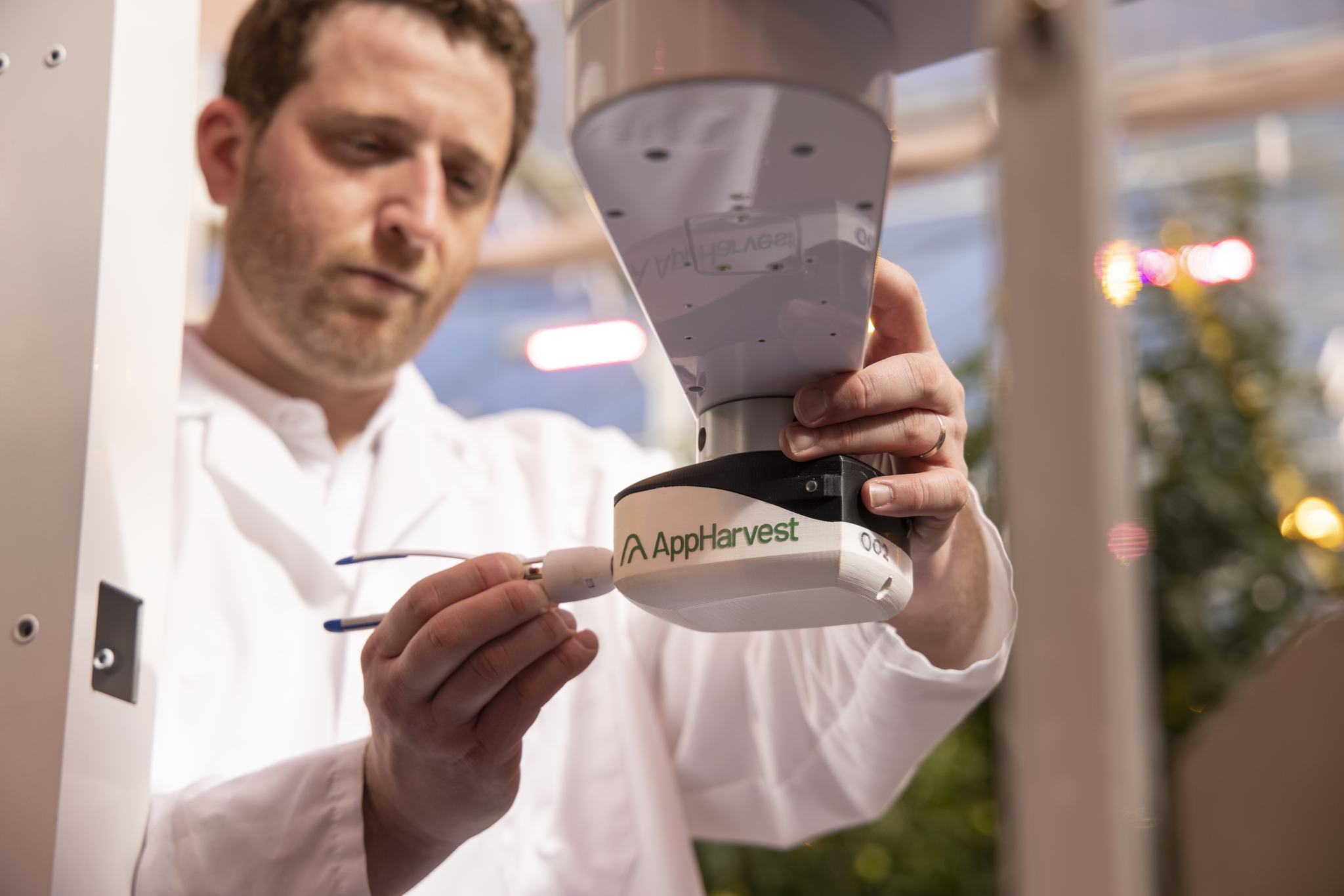 US-Netherlands agricultural cooperation
The joint development of Kentucky into an AgTech centre is but one of a number of agricultural partnerships between the US and the Netherlands. There is a general increase in the demand for greenhouse and sustainable farming technology in the entire Midwest. Two large projects are currently underway in Ohio and Illinois, while there are also concrete plans in Minnesota and Michigan. In addition, the Netherlands also works with California and Washington State to accelerate the development of innovative food technology related to topics such as food waste, digital and precision agriculture and robotisation.

Photos: AppHarvest