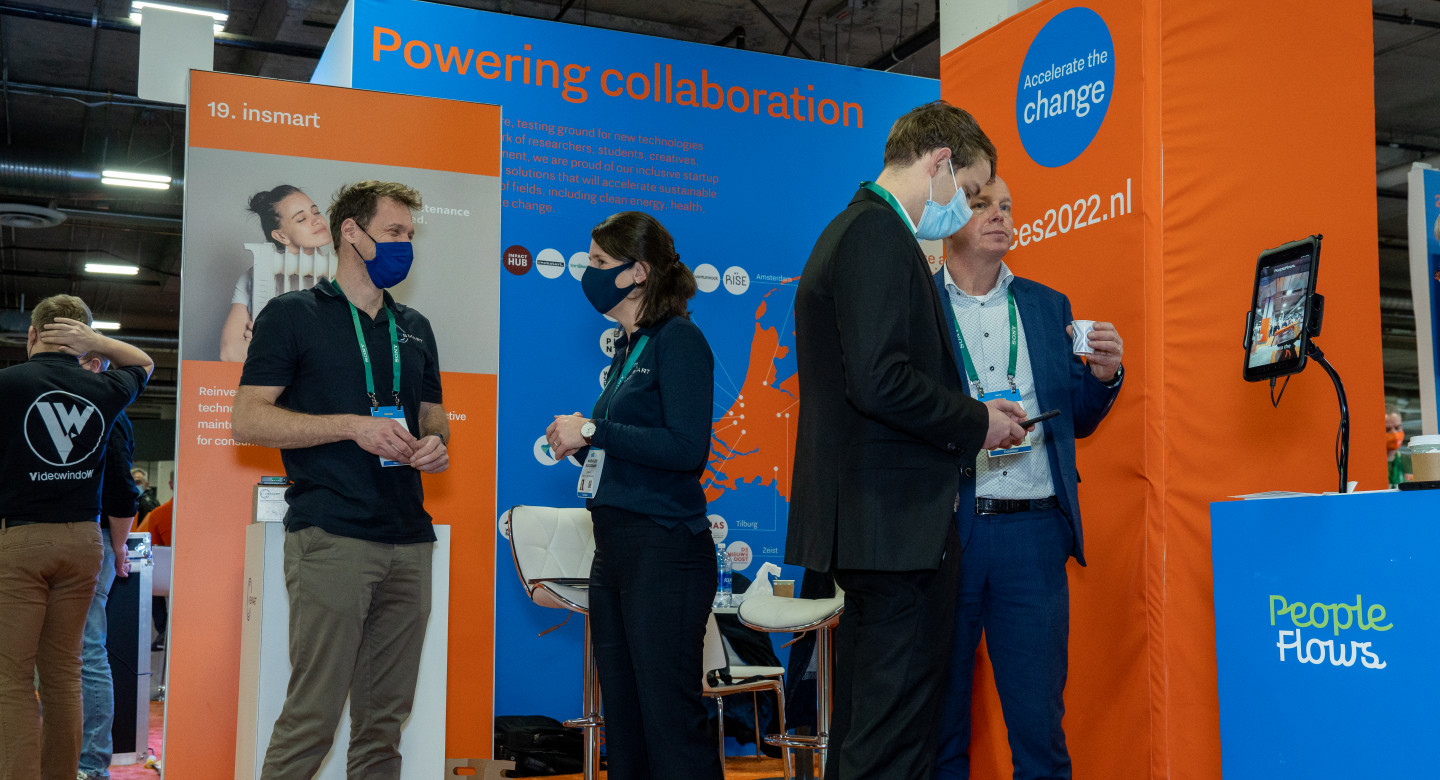 13 Dutch born solutions win CES Innovation Awards
At the beginning of 2021, CES went fully digital for the first time ever. In January 2022, the world's biggest Consumer Electronics Show will welcome 170,000 companies from 160 countries back to Las Vegas live. A record-breaking number of Dutch companies won CES Innovation Awards for excellent design, with 13 of the 34 entrants receiving an award. In previous years, only one or two Dutch entries fell in the prizes.
Sustainable solutions
70 innovative Dutch companies, 50 startups and 20 scaleups, presented themselves today at CES Unveiled in Amsterdam. Among them are the winners of CES Innovation Awards,  namely Ranmarine with their Wasteshark, which collects marine debris from rivers helping to stem the problem of plastic soup before it reaches the ocean. International interest for this river-cleaning AI aquatic drone has already been shown from Australia to the US.
Another winner is Nowi Energy's chip technology, which can collect energy from its surroundings via light warmth or wi-fi signals, which means consumer IoT gagets can run for decades without recharging. Its energy harvesting properties make it "a power management IC with the world's smallest assembly footprint".
The awards highlights exceptional designs, combining innovation with sustainable solutions that aid the transition towards circular systems
Worldwide network
In the upcoming months, the participating companies will receive training from the Ministry of Economic Affairs and Climate, the Ministry of Foreign Affairs and the Netherlands Enterprise Agency to help them present themselves to a worldwide network with potential investors and customers.
The awards help to focus attention on exceptional designs, which combine innovation with sustainable solutions in the transition towards circular systems. In 2020, the Hydraloop from Leeuwaarden won an number of prizes at CES, including The Best of the Best @CES Award van het international techblog Engadget for its household system for reusing shower, bath and washing machine water. This year, Hydraloop is one of the scaleups attending CES in January 2022.
Read about the other Dutch participants and prize winners at CES