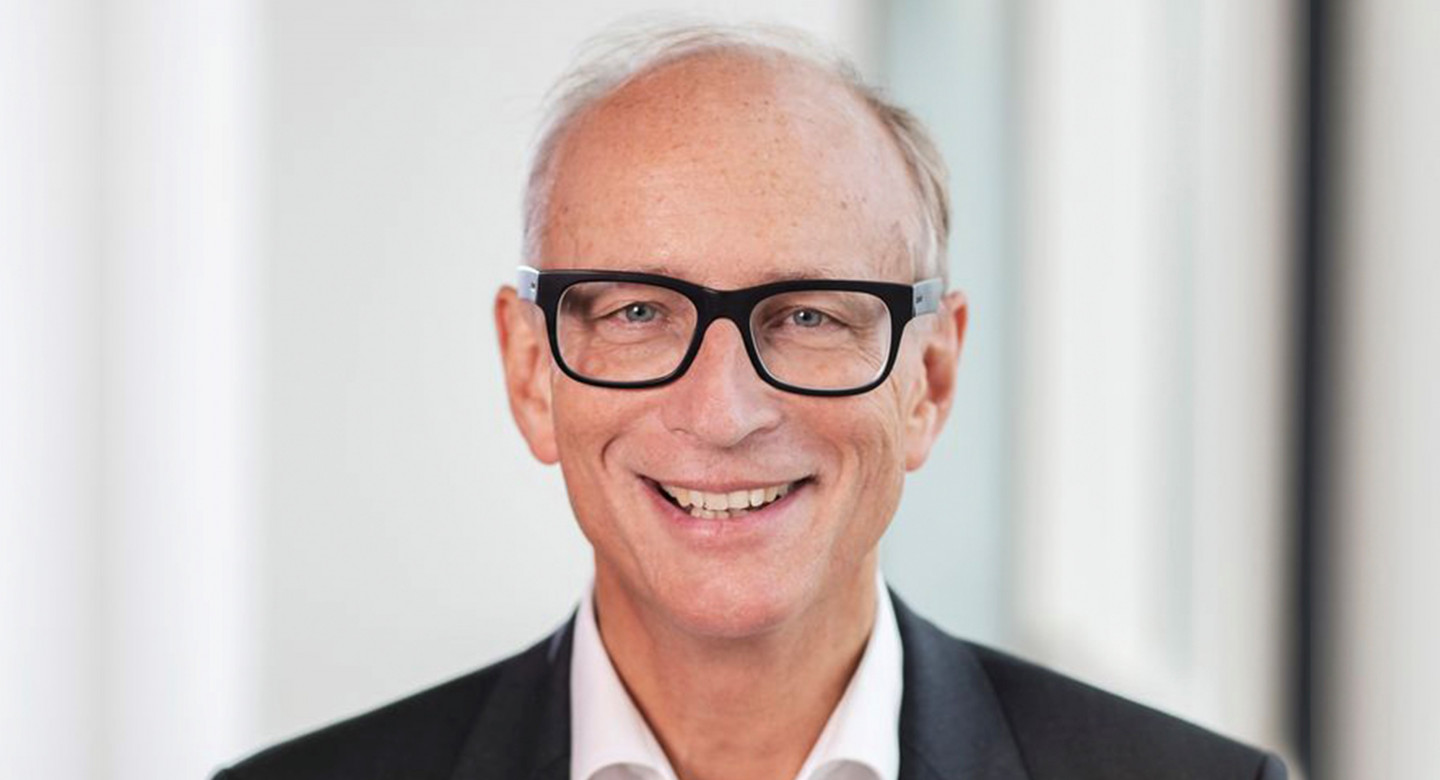 NL Special Envoy for Vaccines Hans Schikan
NL Special Envoy for Vaccines Hans Schikan on trends and developments in the Dutch and global LSH market and the biotech scale-up mission to Boston and New York.
Mr. Schikan, could you briefly introduce yourself to our readers?
I have been in life sciences virtually all my life. Currently I'm Special Envoy for Vaccines, but next to that I'm also on the board of a few startup and scale-up biopharma companies. Before that I was the CEO of a NASDAQ-listed biotech company that was acquired by a US company. I was also closely involved in the Memorandum of Understanding between Massachusetts and the Netherlands and the biotech scale-up mission to Boston, in view of my role as Top Team member of the Dutch Topsector Life Sciences & Health.
Which chances do you see in the global LSH market as a result of international developments?
Life Sciences and Health (LSH) is very broad and consists of many different sectors, like biotech, pharma, MedTech, health services, but for instance also artificial intelligence. In my view, the global LSH market has a very bright future, and that is an understatement. There is still a huge medical need, a lot of innovation and scientific progress is ongoing, also in the Netherlands, from which individual patients and society at large can benefit.
Are there any sectors that you would say have an especially bright future ahead?
The ongoing pandemic has shown that the biopharmaceutical industry, in close collaboration with academia and governments, can deliver solutions that matter and have real impact. If you had asked me one year ago whether we would have approved vaccines for COVID-19, I would have been very doubtful. Thanks to an enormous effort by many stakeholders, but most importantly, thanks to an unprecedented global collaboration, we were able to provide light at the end of the tunnel of this devastating pandemic. I sincerely hope that one of the positive side-effects of COVID-19 will be that we will continue to work together in a similar fashion as we have done over the past 18 months. If that will be the case, all life sciences in general will have a bright future ahead.
"Think BIG. Be ambitious and don't take no for an answer. Believe in your story, be persistent, be ambitious and make it happen. And collaborate!"
How do Dutch LSH sector strengths and competences fit into this?
In the Netherlands we have a clear ambition: we want to become the 'Boston by the North Sea'. We had a number of economic missions to the US and especially Massachusetts, as a result of which we agreed on a Memorandum of Understanding between various key parties in Massachusetts and the Netherlands, to help each other in fostering innovation and development by means of transatlantic collaboration.

We are convinced that in the Netherlands we have all the ingredients to match the most innovative life sciences communities in the world and become a major life sciences hub, like Boston. We have great science and universities, we have a business sector which really wants to collaborate, and we have a welcoming government. We strongly believe in the so-called quadruple helix, where academia, companies, government and patients work closely together on innovative solutions that can make a difference. The European Medicines Agency is located in the Netherlands, providing close access to regulators. In addition to that, we are a logistics hub, with connections all over the world. Finally, we have a climate fostering innovation and sustainable growth for companies.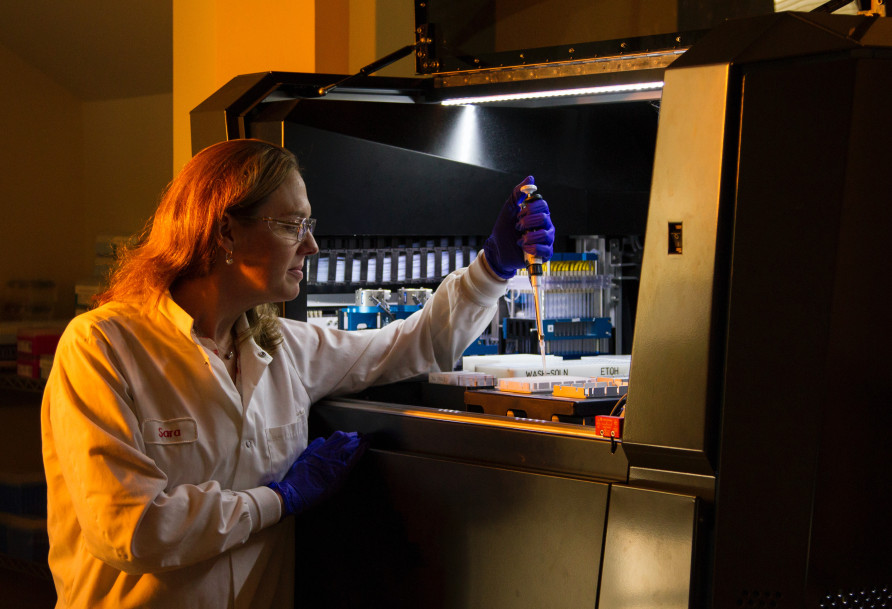 Which trends do you see in the LSH market? Where do you expect to see growth in the next 10 years?
New innovative treatments, such as cell and gene therapy, will have a huge impact on the way we can help patients. Thanks to these breakthrough innovations, we may actually cure diseases rather than just treat them, often with only one intervention.

At the same time, this may put stress on the system, because these novel treatments for which huge research and development risks were taken, also need to be affordable. Here the Netherlands wants to constructively contribute to these discussions. We have a programme called FAST - Future Affordable Sustainable Therapies, where we think about new business models in which providing access to patients goes hand in hand with fostering innovation in a sustainable manner.
What should an entrepreneur take into account when making the best use of this situation?
The most important thing is to collaborate with others. Find the right partners and stakeholders to support you. That could be very broad and often starts with the finance community. In the Netherlands we have professional venture capital firms, which rank among the largest in Europe. Often we see that these firms work together with their peers in the US.

Make also sure that at already an early stage you reach out to and establish collaborations with the people for whom you are actually developing your innovation, like patients. Work together with the smartest and brightest in academia to identify whether your innovation can be taken even further through collaboration and evidently, do this on a global scale. Finally, make sure you are aware of what governments can offer in terms of support.

During the pandemic, governments in Europe and the US helped companies to de-risk the development and production of vaccines, which helped us solving huge challenges. It could be useful to apply these new business models beyond the pandemic.
How has the Dutch LSH sector contributed to solving challenges during the COVID-19 pandemic?
There are several companies involved in the development and manufacturing of COVID-19 vaccines in the Netherlands, for example Janssen, part of Johnson & Johnson, HALIX, Wacker, Lonza, BioConnection, Batavia Biosciences, Intravacc and Bilthoven Biologicals.

We also used to have a government-led Netherlands Vaccine Institute, which was sold to one of the largest vaccine manufacturers in the world, Serum Institute of India. Many of the currently available vaccines use technology which was shared globally by this Dutch institute. The people, knowledge and mindset can be a solid basis to prepare for future pandemics. Finally, Schiphol Airport is a hub for distributing vaccines around the world for many different manufacturers.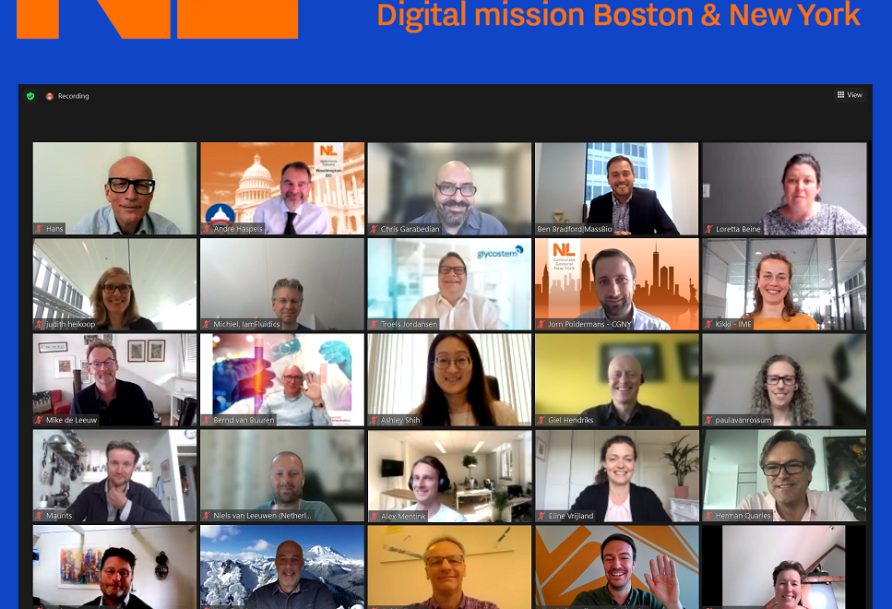 Coming to the Boston-New York Biotech mission that is taking place right now - any highlights from there you would like to share?
Our first virtual mission. I always come back inspired when I see what has been built on the east coast in the US in 4-5 decades. It's one of the most innovative coastlines in the world and I would also say that Kendall square in Cambridge deserves the title of being the most innovative square miles globally. I am proud of the Henri A. Termeer square in Cambridge, with a statue of Henri Termeer, former CEO of Genzyme, a Dutchman who played a key role in the early days of biotech. He helped to build an ecosystem in the US. To collaborate with stakeholders in the US, to listen to the presentations and to meet people in such an innovative environment is very inspiring.

In my time as CEO, when we had US investors and eventually a Nasdaq listing, I would travel to Boston or New York 6-7 times a year to meet with the financial community, and I always came back inspired and smarter.
Do you still have some final advice for entrepreneurs?
From the knowledge and inspiration I have gained from my interactions with US parties, including through trade missons: think BIG. Be ambitious and don't take no for an answer. Believe in your story, be persistent, be ambitious and make it happen. And collaborate!
"I hope that one of the positive side-effects of COVID-19 will be that we continue to work together like we have done in the past 18 months"