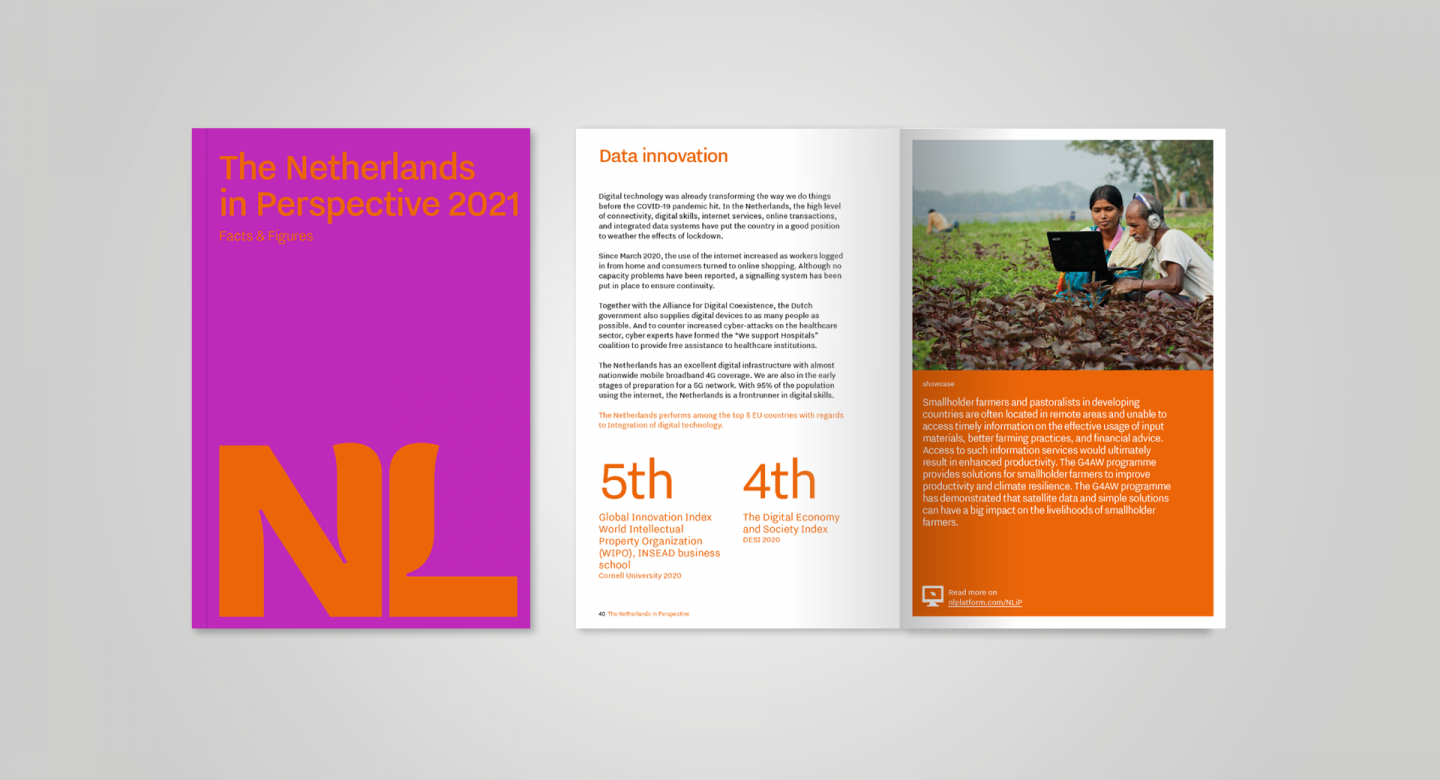 Netherlands in Perspective
We proudly present the new Netherlands in Perspective 2021. Besides the latest statistics, this booklet also offers examples of how the Netherlands works together with local and global partners to address societal and economic themes. 
This book also highlights:
global rankings, which underline our efforts to foster openness, inventiveness and inclusivity;

our ambitions to achieve the Sustainable Development Goals;

a call to boost women's participation as part of the solution to global challenges;

our aspiration to building back better from the COVID-19 crisis; and
The Netherlands Branding team – part of the Netherlands Enterprise Agency – has produced this booklet on behalf of the Ministry of Foreign Affairs.
NL in Perspective 2021

Download the Netherlands in Perspective for quick facts and figures about the Netherlands Download