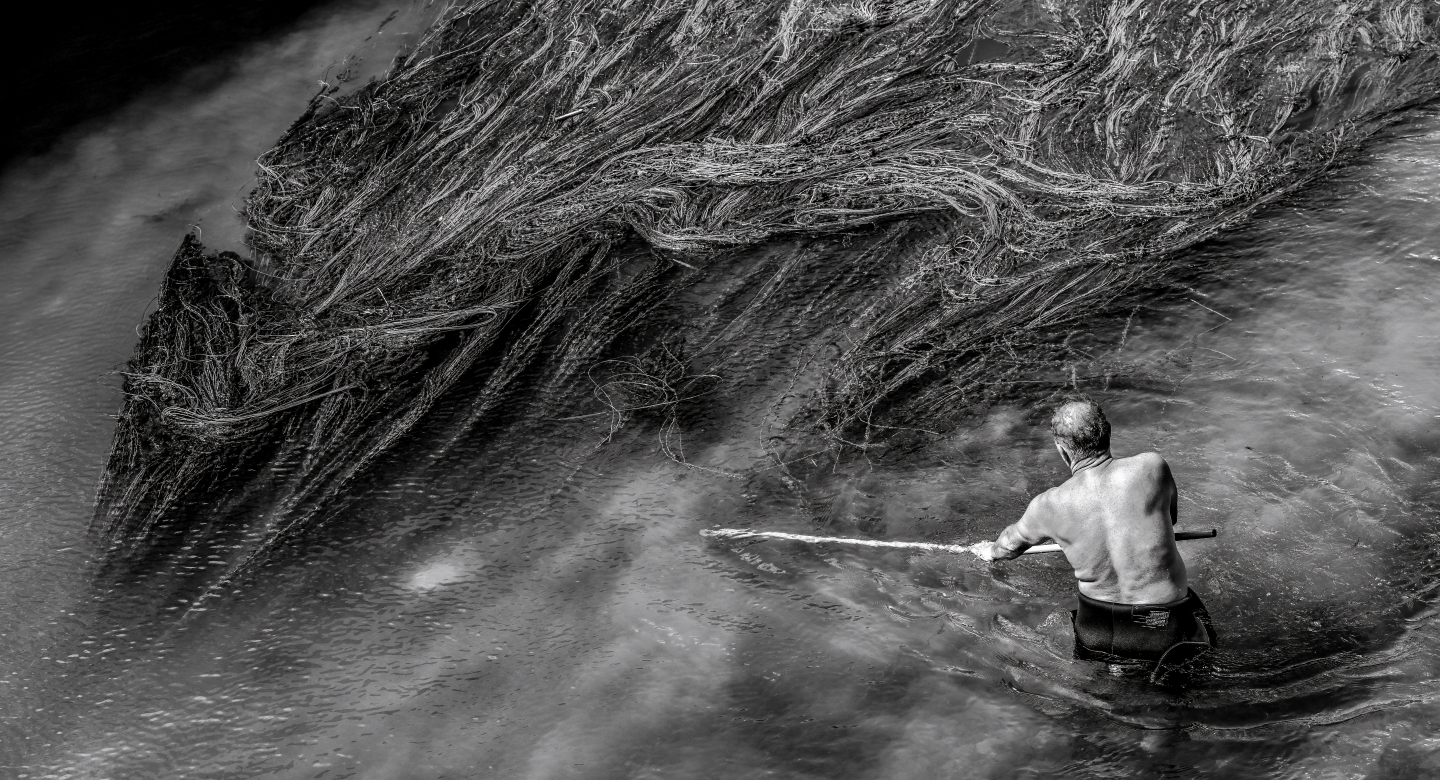 Winner announced for Water = Life photo competition
In the run up to the COP27 in Egypt -with water being one of the main themes- and with the 2023 UN Water Conference in view, the Netherlands called on photography enthusiasts from around the world to create and share inspirational and thought-provoking environmental photography in our Water = Life photo competition. Photos that encourage us to take care of water, photos that help us understand water challenges better, photos that inspire us to take action. Here are the winners...
Announcement of grand prize winner Water = Life photo competition
"The winning image captures a visual phenomenon that shows harmony between humans and the environment."
Too dry, too wet, too filthy
Rising sea levels, drought and extreme weather are becoming more and more frequent, as climate change is coming closer to home. But how to capture that in a picture? We invited all amateur and professional photographers to capture images that show how regions are becoming too dry, too wet or too filthy, and to enter in our photo competition. With the aim to inspire people to understand the water challenges we face and to take action so that the world unites for water. 
And the winner is...
The grand prize is awarded to Tomislav Georgiev, from North-Macedonia. His picture of a man cleaning the water weeds and cleaning the garbage from the bottom of the Crn Drim River in North Macedonia, left us in awe. 
We've also selected 18 runners up, whose photos will be featured in the travelling exhibition, along with those of the grand prize winner:
MD.Musfiqur Rahman (Bangladesh)
Ahouandjinou Chanel (Benin)
Jose Nunes (Brasil)
Manar Gad (Egypt)
Avijit Ghosh (India)
Billy Miaron (Kenya)
Shaebi (Libya)
Souleymane Tangara (Mali)
Justine Ellul (Malta)
Armando López Castañeda (Mexico)
Boujemaa Otmani (Morocco)
Cremildo Alexandre Alberto (Mozambique)
Bernard Kalu (Nigeria)
Manoj Kumar (Pakistan)
Charles Mayer Zevallos Villamar (Peru)
Prince Loyd C. Besorio (Philippines)
Simon Cop (Slovenia)
Shamim Wasii Nyanda (Tanzania)
Winners have been contacted personally by the Netherlands Embassy in their countries.
Thank you to all contestants!
We really enyoyed seeing your creations and the way in which you portrayed the water challenges in your parts of the world. Sharing these images really raises awareness about the urgency to take water action.
Enjoy browsing the winning images below.
Winning photo and runners up