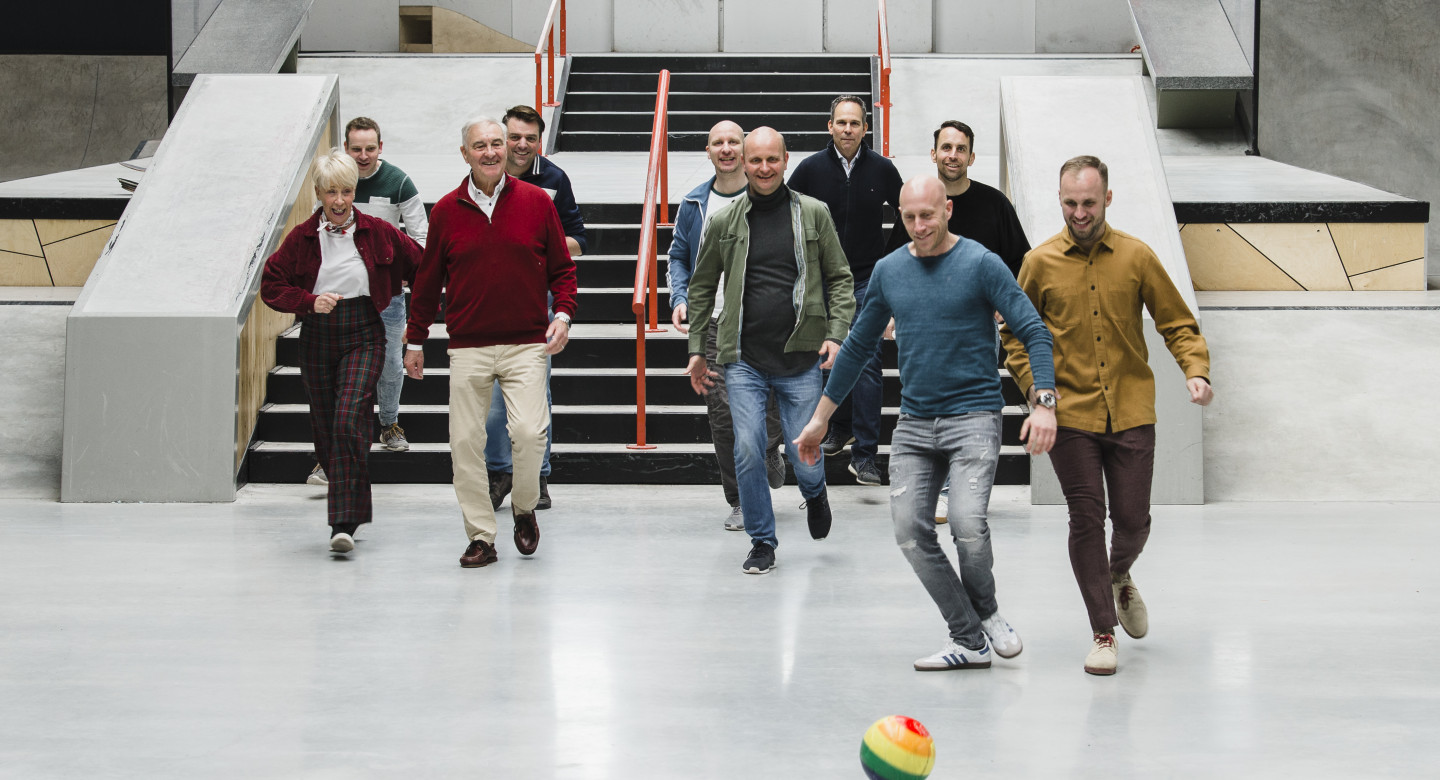 How sports can help promote LGBTIQ+ inclusion
Tomorrow we begin celebrating 25 years of pride in Amsterdam. Albeit a little different to the traditional street parties across the city. A number of small activities will still take place in the Netherlands during the week and Pride walk will go ahead on Saturday 7 August. Pride Walk is one of the main events this coming week in Amsterdam where many, independent of their sexual orientation, will (safely and at a distance) walk together in support and awareness of LGBTIQ+ people. The big festivities, such as the famous canal parades however, will have to wait until next year.
Leeuwarden's turn to celebrate Pink Saturday
1970 saw the very first Pride parade in New York City, or what was then known as the gay liberation. This came a year after the famous Stonewall riots, a series of demonstrations from the gay community in response to a police raid in New York City. In the Netherlands, demonstrations had started out across the country the year before. But it wasn't until the late 70s that the COC Netherlands (Dutch gay rights organisation) hosted the first Gay Liberation and Solidarity Day (Gay Pride Day) in Amsterdam on June 25, 1977. This would later become known as Pink Saturday. Typically taking place on the eve of Gay Pride, in a different city each year, this year is a little different as the streets of Leeuwarden will be coloured on October 16 to celebrate Pink Saturday.
Representing gay rights in sports
In line with our NL Sports Summer and in celebration of Pride Amsterdam, we reached out to Karin Blankenstein from the John Blankenstein Foundation (JBF) to learn more about the role of her foundation in normalising LGBTIQ+ people in sports.
Karin co-founded JBF in 2008, shortly after her brother John Blankenstein passed away. John was an openly gay Dutch football referee. JFB was launched to offer a safe place for (professional) athletes to find confidence in their sexual orientation and openly speak about their experiences regarding diversity and social inclusion. The foundation drives discussions about the acceptance of LGBTIQ+ people in sports.
In 2003, John Blankenstein received the Bob Angelo Medal from COC Netherlands as he broke the taboo on homosexuality in a predominantly "macho" sport by being openly gay. For this, he received a lot of abuse but never stopped speaking out to support gay rights. The  annual Bob Aneglo Medal is given to those make a special contribution to the emancipation of lesbian women, gay men, bisexuals, transgender and intersex people on a national or international level. In 2018, Karin also received the medal for her passionate commitment to LGBT acceptance in football and other sports in the Netherlands.
Karin Blankenstein, co-founder of John Blankenstein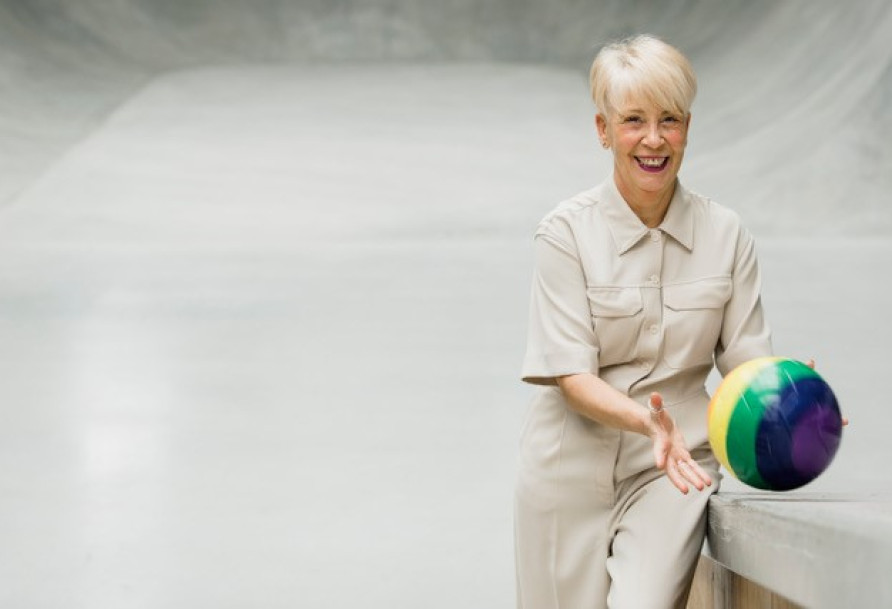 The Netherlands still has a long way to go in achieving a fully accepted LGBTIQ+ community and one of the most important things JBF does, according to Karin, is giving workshops to sports teams and their coaches. She explained that "they are the most important groups that can make a difference".
It's important to be yourself within a team, because that's when you will get the best results as a team, she said. She added that being of a different race, religion or sexual orientation or even a different hair colour is just "one little thing of who you are."
Coaches play an essential role as they can question the little things in discovering a problem when someone is suffering from sexual discrimination. By giving workshops to athletes and coaches alike in sports that are often seen as "manly", the JBF encourages people to "be exactly who they are".
Collaborating for more acceptance
The Netherlands is committed to abolishing the criminalisation of homosexuality and fighting LGBTIQ+ discrimination. We are also actively promoting the social acceptance of the entire LGBTIQ+ community by working with other countries in the Equal Rights Coalition as well as creating strategic partnerships that support local LGBTIQ+ organisations. Learn more about the Netherlands efforts in promoting equal rights for LGBTIQ+ people worldwide. 
Global challenges such as normalising the LGBTIQ+ community can only truly be achieved through international collaboration. We, as a worldwide community, have to normalise LGBTIQ+ everywhere for everyone. NOC*NSF recently partnered with Alliance 'Pay Equal' in the Netherlands and Pride House Tokyo museum in Japan to create the first permanent LGBTIQ+ pavilion established for the Olympic and Paralympic Games. The collaboration will boost the LGBTIQ+ movement in Japan in the aim of creating more acceptance for the community.
Feel free to use our special NL rainbow logo this week. You can find this, along with specific guidelines on how to use it in our Toolkit.