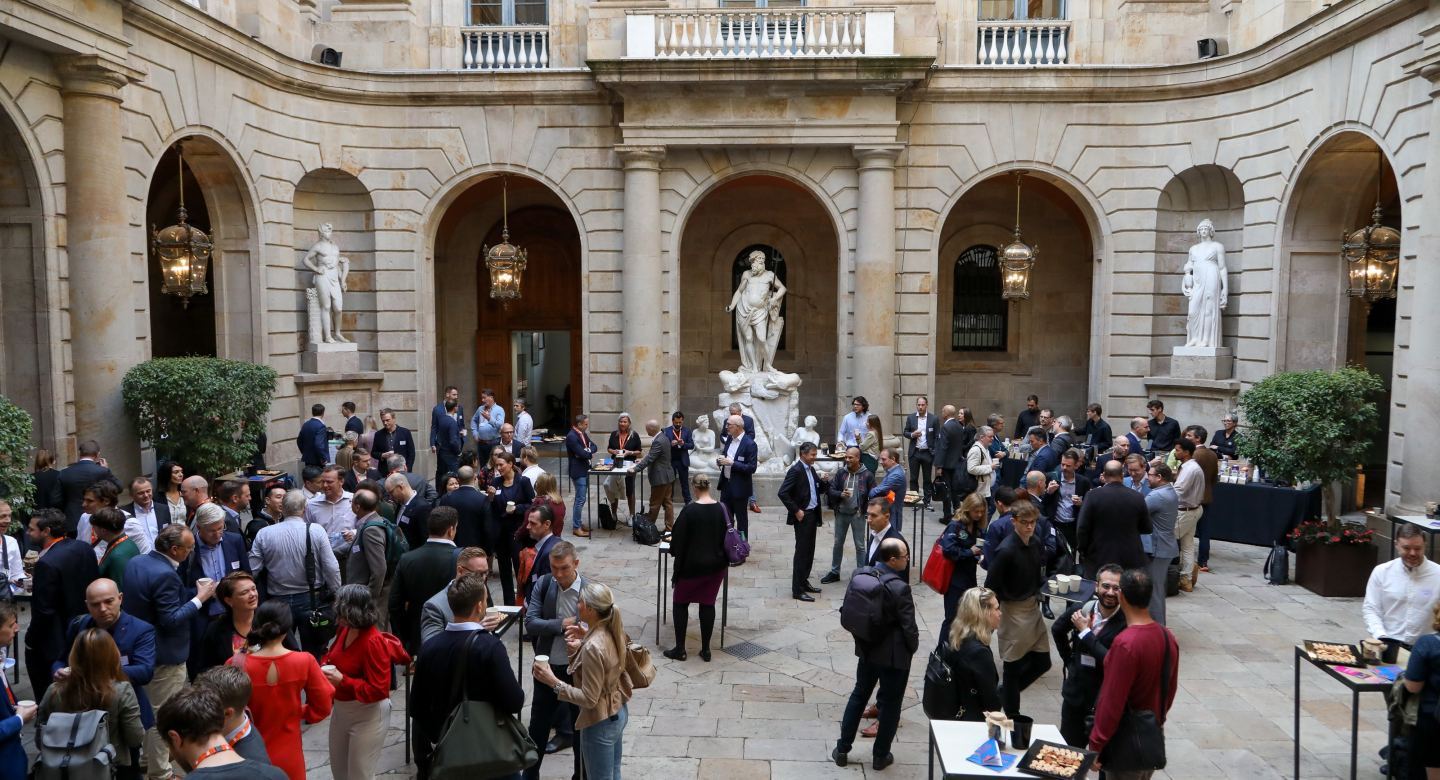 A recipe for building climate-neutral cities together
A willingness to learn. Players keen to collaborate. Clear city challenges. And innovative solutions on the field. These are the elements already at hand to make our cities smarter, cleaner and more sustainable. Earlier this month, 34 ingenious companies from the Netherlands headed to Barcelona for this year's Smart City Expo.
"All the ingredients are there. We just have to build the cake."
In other words, all essential elements for building climate-neutral cities are right before us. We just have to find a way how to put them to use together.
Impact preparation is key
By failing to prepare, you are preparing to fail. These are the wise words once spoken by Benjamin Franklin. And they remain true today. To ensure a climate-neutral city can work efficiently, first we need careful preparation. Organisations joining the mission to Barcelona followed several workshops to create a climate impact pitch and forecast. This was done with the help of Impact Forecast, a software provider helping companies measure their climate impact.
The various workshops enabled companies to learn how to measure the climate impact of their different solutions in numbers. This helped the companies speak the same language as city representatives and other decisions makers, increasing their change of creating higher impact together. A win-win for everyone.
International public-private cocreation
The second ingredient in our climate-neutral cake is international public-private co-creation. At the start of the mission, the Netherlands Enterprise Agency and Cleantech Scandinavia joined hands for the Smart City Business Forum in Barcelona. Their years-long partnership and efforts paid off: bringing around 400 decision makers together to discuss the key challenges around smart and climate-neutral cities. Specifically they discussed what is needed in terms of funding.
The event inspired high-level talks from the European Commission, the Netherlands Ministry of the Interior and Kingdom Relations, Triodos Bank, and the Barcelona City Council, amongst others. In-depth workshops allowed smaller groups of participants to address specific challenges around smart and green mobility, modifying buildings, and city development investment plans. The outcome? New opportunities for public-private partnerships.
1-on-1 Matchmaking
Next up was the fun part. During the Business Forum, public and private parties were able to schedule 1-on-1 matchmaking moments. This was their moment to shine, to come together and realise new business opportunities with potential partners from around the world.
Iskander Tange, co-founder of Coding the Curbs and Bas Hoogakker, co-founder of Mangostone, embraced the opportunity to pitch for international city and government representatives, impact leaders and international investors. Their goal: to convince top players to join them in creating climate-neutral cities, by offering tailor-made solutions that work. They also used the occasion to highlight the importance of pitching opportunities made possible through international trade missions to bring together the right people to the right table.
According to these two entrepreneurs, "facilitating parties such as the Trade & Innovate Network and the Enterprise Europe Network, are better in creating opportunities for introducing companies." Most public organisations already have working within these networks, and are aware of the different overlapping interests. This makes it much easier to connect companies with potential partners. Helping them accelerate their solutions and spark sustainable change.
During trade missions and expos, city representatives seem to be more open to tackle their city challenges when offered innovative solutions. A successful pitch and a good conversation between the entrepreneur and city representative becomes a likely, happy outcome.
The next steps for climate-neutral city ambassadors
Let's build climate-neutral and smart cities together! – that was the message all mission participants and organising parties in Barcelona rallied.
Creating a common language is the final ingredient we need in our "climate-neutral cake". Although the mission has come to an end, the dialogue continues. It is now up to the creators to make their ideas and goals for climate-neutrality come true.
 
*The mission to Barcelona was organised in collaboration with Trade & Innovate partners among which ROM Utrecht Region, Amsterdam Trade and Innovate, Brainport Development Eindhoven, Rotterdam Partners, Municipality of The Hague and Municipality of Rotterdam.