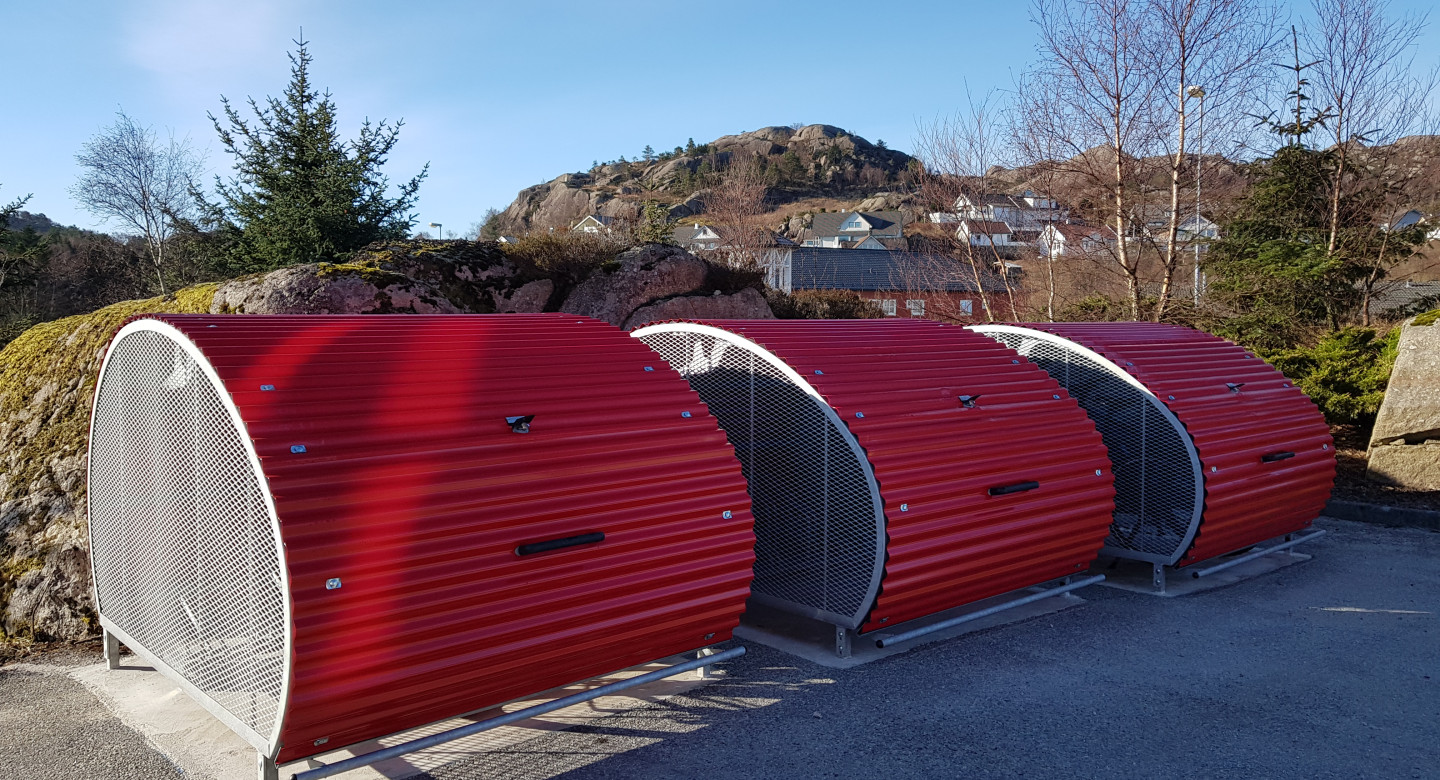 More bikes, less problems: a simple design for a huge issue
Over the past two days, the Netherlands and the UK have come together to explore the future of sustainable urban mobility and artificial intelligence. Both huge enablers to ensure a sustainable future. The Tabacco Dock in London saw businesses, knowledge institutes and government representatives unite to ensure we reach our net zero goals, together.
Over 40 Dutch and British companies participated in matchmaking sessions, workshops and site visits. Matthijs Rypma, product manager at Dutch Fietshangar, saw this as an excellent opportunity. "You get the chance to speak to those people you normally don't just come into contact with."
Circular and social design with the future in mind
In a country with more bicycles than people, finding a place to store your bike can sometimes get tricky. 25 years ago designer Jelle Zijlstra thought of a handy solution: a simple yet very effective storage system.
The designer wondered why there is so little space to park your bike, but cars can park everywhere. Especially as multiple bicycles fit in a single car parking space. So, he designed a bicycle rack that fits nicely into different street settings: taking up the same space as one car.
Rypma explained that the Fietshangar is circular and will last for decades, a huge plus when looking towards more sustainable cities. "That circularity manifests itself in its lifespan. A Fietshangar can be repaired, renovated and upgraded. New developments can also be applied. Think of charging points for e-bikes, for example, we can simply apply this option to a bicycle rack from ten years ago."
Fietshangar storage system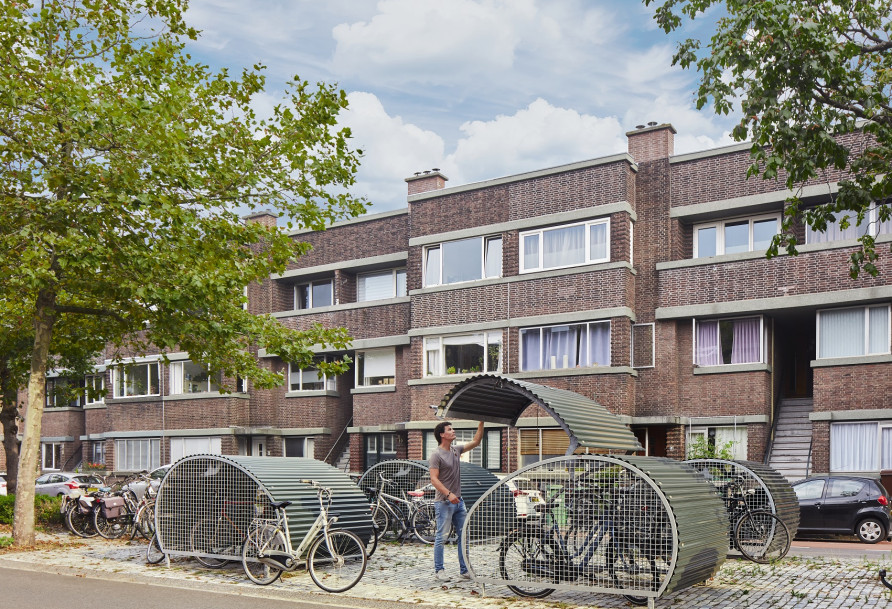 Biking across seas
The innovative yet straightforward bicycle shelter can also be spotted outside the Netherlands, Rypma says. "Our product is already in more than 30 European countries. And we continue to grow across borders." With Fietshangar's international ambitions, participating in the UK trade mission for sustainable urban mobility was an excellent opportunity. 
Trade missions offer excellent breeding ground for international networking. Just a few months ago Rypma could enjoy this experience also in California. "We made many new contacts during that trade mission. Fietshangar might even be selected for a project locally there. We also already received a number of messages from potential new customers in various cities in the US and Canada."
Rympa explained the difficulties in reaching out to potential government representatives and partners as an entrepreneur. "You can't just ring the doorbell. Trade missions like this offer the chance to people you normally don't just come into contact with." he expanded.
Revolutionising sustainable transport
The Netherlands and the UK share many climate ambitions. Among them, the hopes to create a fully sustainable urban mobility sector. Many Dutch companies are already excelling in this. This visit to London offered Rypma the chance to engage with policymakers working on the implementation of cycling plans and mobility. He shared insights into the high demand for their product in the UK,  and how "large cities are not just looking to invest in bike lanes for example, but also ensuring people can park their bike safely."  
Despite their experience in the UK going back several years, it's difficult to really get a foot in the door, explained Rypma. "It's a really competitive market, and we hope to show how long-lasting quality products are the solution in ensuring a sustainable future. Price isn't everything."
An extra fun fact: The Fietshangar is also officially recognised as a Dutch Design object. "We are quite proud of that, because it does give an acknowledgement of quality," says Rypma. Coincidentally, this week Dutch design is celebrated with the annual Dutch Design Week, held in Eindhoven. Find out what other cool design concepts the Netherlands is working on at Dutch Design Week.