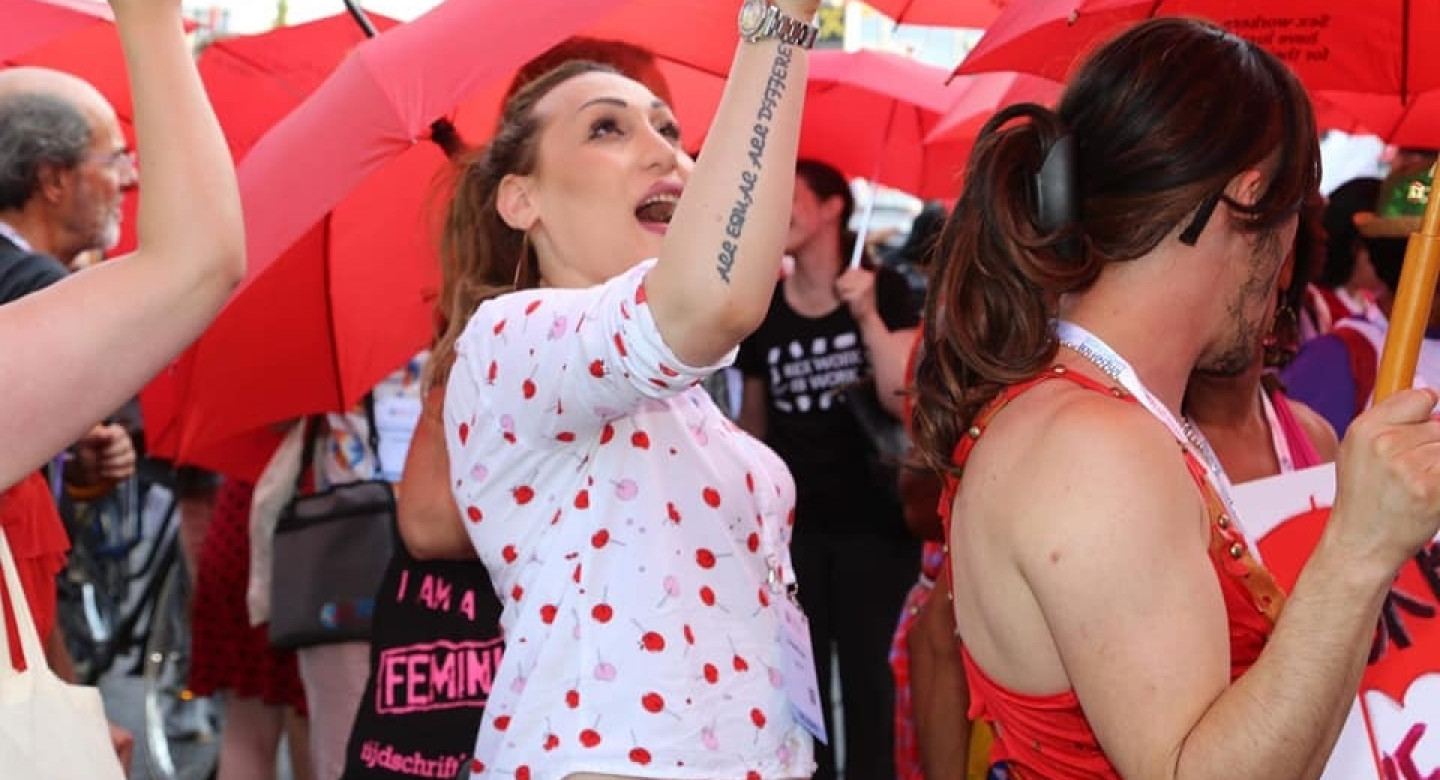 Human Rights Tulip 2020
Human rights are the cornerstone of human dignity, freedom and development, and form the basis for open and free societies all over the world. The Netherlands supports human rights defenders and organisations, and awards one of them each year with the Human Rights Tulip award. This year the award went to Armenian LGBTI activist Lilit Martirosyan.
The Human Rights Tulip award was set up by the Dutch government in 2008. The prize is intended to support human rights defenders, boost the visibility of their work and inspire others. Since 2013, the focus has been on the innovative character of the work these courageous individuals and organisations do.
Although the Dutch government strongly supports every aspect of human rights, the Ministry of Foreign Affairs focussed on these human rights priorities for this year's award:
Women's rights and gender equality

Right to freedom of expression and opinion

Equal rights for LGBTI people
Nomination process
After two nomination periods in March and June of 2020, the total number of nominations came to 100. They consisted of 47 individuals and 53 organisations, from a diverse geographical background. To decide who should be awarded, all the submitted nominations are reviewed using a selection of criteria. After an assessment by this year's independent expert panel, the following nominees were shortlisted:
And the Tulip goes to…
On 10 December - the International Day of Human Rights – the Dutch Minister of Foreign Affairs announced that the 2020 Human Rights Tulip goes to Lilit Martirosyan.
Lilit Martirosyan
Lilit is a LGBTI activist who has been committed to equal rights for all, regardless of their sexual orientation, gender identity or gender expression. Despite unfavourable conditions, she managed to set up the Right-Side human rights defender NGO in January 2016. This community-based, democratic organisation has become a home and a safe space for the Armenian trans community and sex workers. It is the first and only NGO in Armenia run by and for trans people and sex workers and helps more than 200 people every month. Right Side has three strategic directions: human rights lobby and advocacy; community mobilisation, safety, health and wellbeing; and public awareness raising and social and cultural change.
We would like to congratulate Lilit Martirosyan on winning this year's Human Rights Tulip award and for all the courageous work she has been doing to defend the rights of her community and to inspire others to do the same all over the world.