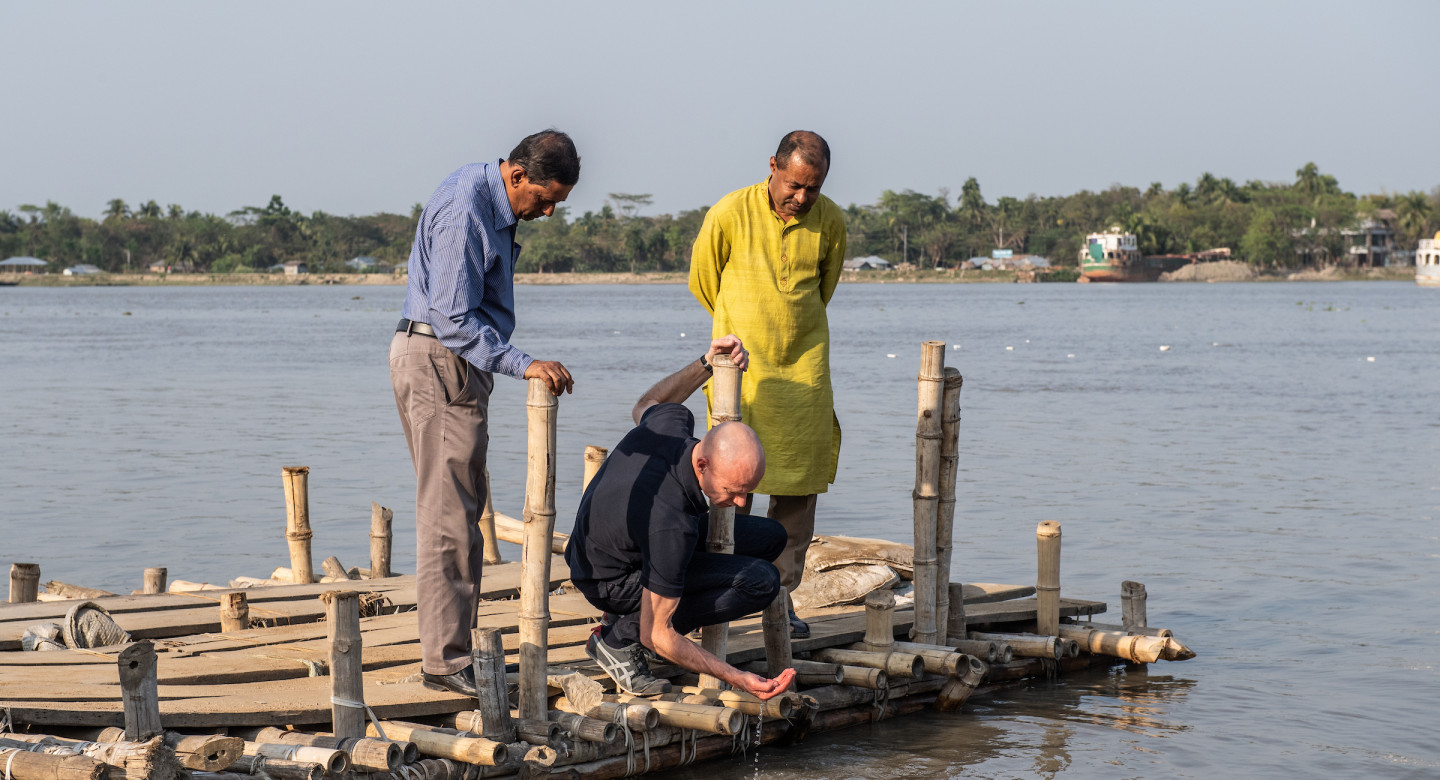 Water as Leverage for resilient cities
Water as Leverage is a Dutch-founded public-private partnership (PPP) programme which is inclusive and multidisciplinary, but what makes it stand out is the involvement of financial institutions right from the start. By creating bankable, scalable solutions, Water as Leverage acts as a blueprint that has already been adapted to urban areas across the world. 
In the aftermath of Hurricane Sandy in 2012, then US President Barack Obama called in the expertise of Netherlands Water Envoy Henk Ovink for a new approach to post-disaster reconstruction in New York. Instead of replacing what  had been destroyed, he set up a competition in search for inclusive, holistic and future-proof projects to reconstruct a city resilient to climate change, Rebuild by Design. This laid the foundation for the principles of Water as Leverage.
Too much, too little, too dirty
With worldwide rapid urbanisation, growing demands on food and energy, migration pressures and climate change, it's clear that the climate crisis is also a water crisis. One that entails either too much, too little or too dirty water. Climate-change, combined with unplanned urbanisation, poses a serious threat to life and the Earth's life support systems.
In 2018, the Netherlands launched Water as Leverage for Resilient Cities to pilot integral solutions in three Asian cities: Chennai (India), Khulna (Bangladesh) and Semarang (Indonesia). Six projects were selected which could also be tailored and scaled to fit challenges faced by urban areas elsewhere.
An inclusive interdisciplinary design process, taking everybody's needs into account.
Filling the engineering gap
For the first time, international financial institutions (IFIs) became involved from the outset. The Netherlands is at the forefront of finding financial solutions to development and climate challenges. By mobilising financial resources in the pre-project phase, the Netherlands fills the financial engineering gap. Each euro invested in preventative measures potentially yields between 4-9 euros of investment.
Through PPPs, stakeholders formed teams of international experts, financial specialists, NGOs, local businesses and community workers. Together they entered an inclusive interdisciplinary design process, taking everybody's needs into account.
 
Contributing to the Paris Agreement and SDGs
Water as Leverage addresses climate issues raised by the Paris Agreement and a number of United Nations' Sustainable Development Goals (SDGs) such as SDG6 Clean water and sanitation. This is achieved by integrating international know-how and strengthening local capacity in partnership with the private sector and multiple development banks. All while addressing other SDGs such as sustainable cities and communities, responsible production and consumption, climate action, and of course, partnerships.
Roadmap to multi-stakeholder solutions
By including all stakeholders in the process and involving vulnerable groups directly affected by the plans, Water as Leverage provides a roadmap for concrete integral multi-stakeholder and multidisciplinary solutions. As a result, the programme won a Dutch Design award for Best Commissioning in 2020.
Water as Leverage changes the way in which processes and funding are applied to complex urban challenges. To achieve this, it raises awareness about a multitude of water-related issues and applies technical and nature-based solutions. Water as Leverage can be applied to urban resilience projects worldwide.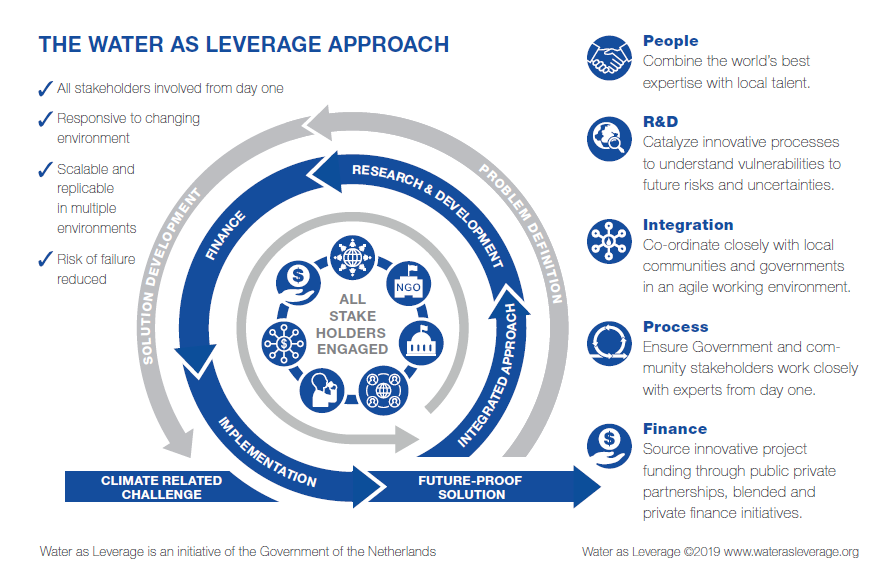 Read more about Scaling-up Water as Leverage Globally for worldwide urban climate resilience | United Nations
Watch this video to hear local perspectives on Water as Leverage.