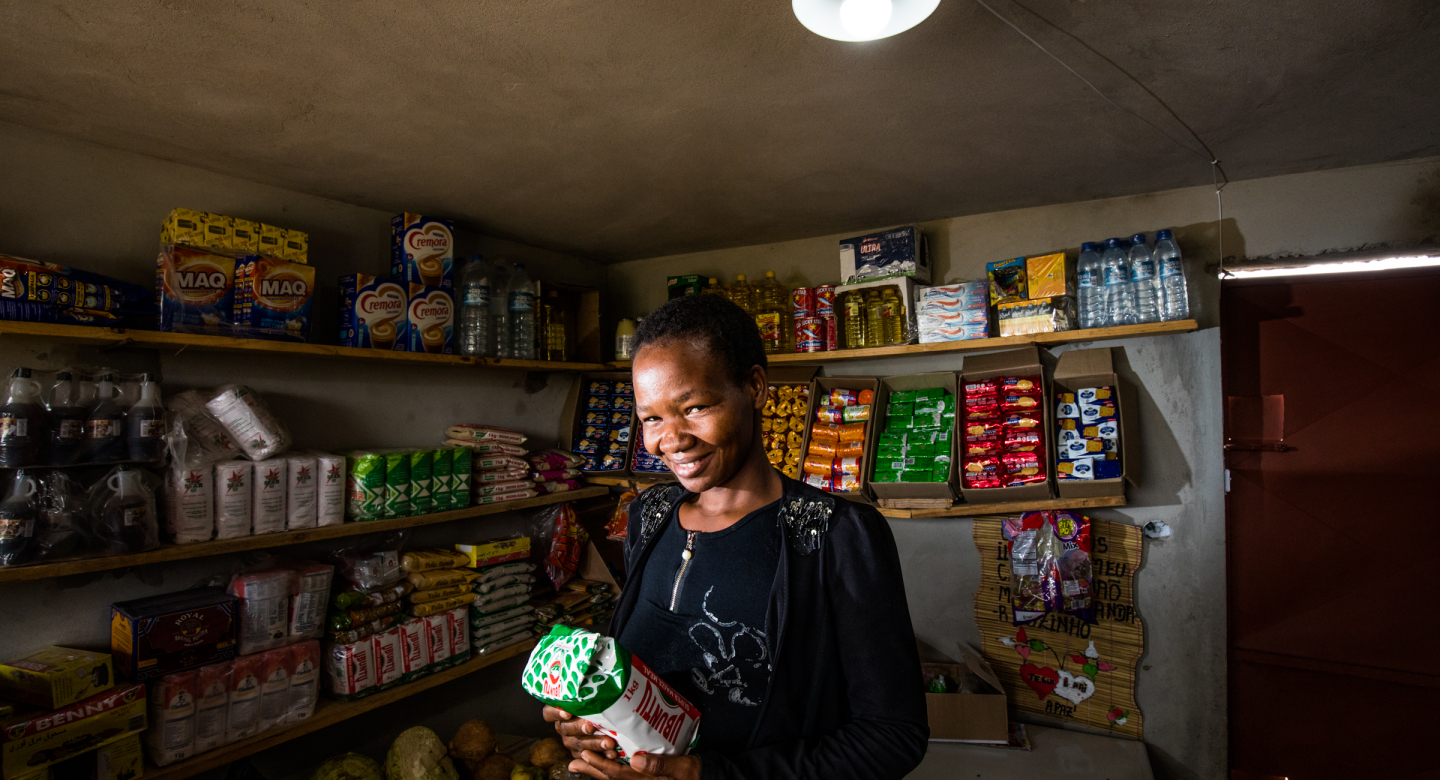 Energise Africa realises off-grid solar energy
Since the Paris Climate Agreement, it has become increasingly clear that the way forward towards achieving a successful clean energy transition depends more and more on greater collaboration between government and private sector organisations – public-private-partnerships (PPPs). That's why two online investment platforms, Ethex and Lendahand, have joined forces to provide UK-based retail investors with investment opportunities, significantly improving off-grid energy access for families in Sub-Saharan Africa.
UK-based Ethex is a non-profit social impact savings and investment platform and Lendahand is a Dutch-based crowdfunding platform focused on impact investing in emerging markets. Together, both organisations launched Energise Africa – an initiative that provides working capital to businesses that sell solar home systems in Sub-Saharan Africa. The aim was to provide more than 111,000 rural families access to clean and renewable energy over the next three years.
Relief funds during pandemic
In line with the UN Sustainable Development Goals (SDGs) PPPs have been gaining international momentum. They have become a widely used policy instrument in the sphere of international cooperation. Nowhere is this illustrated more effectively than in Energise Africa. At the time little was known about the impact the pandemic would have on the solar businesses in sub-Saharan Africa. Having access to reliable power means so much, especially during challenging times like the coronavirus crisis. Help came swiftly to those who needed it as the decentralised renewable energy community quickly rallied in response to the crisis. Relief funds and grants were utilised in the sector to help companies and customers weather the storm and successfully navigate the short-to-medium term challenges they faced.
Solar energy
Solar energy is the best choice for millions of African families who are currently living off-grid, bringing them clean, affordable, and reliable supply of electricity will enable them to ditch greenhouse gas-emitting fuels, help them improve education, health and boost local economies. To ensure these vital businesses successfully weather the pandemic, it is important that we continue to provide them with ongoing access to cash for liquidity purposes. This is also why other institutional investors are actively working to deploy a $100 million relief fund to provide a liquidity buffer for solar businesses to access soft loans to support operations in emerging markets.
Energising the future
There are still sizeable challenges ahead to bridging the SDG7 investment gap to provide more than 600 million people with affordable energy access. Energise Africa remains committed to helping to bridge that gap by offering access to investment from the UK crowd. Let's energise the future together!
This article is written within the context of P4G partnerships with Dutch involvement and inspiring Dutch-led public-private partnerships in general