Interview

Five questions for UN Water Envoy Henk Ovink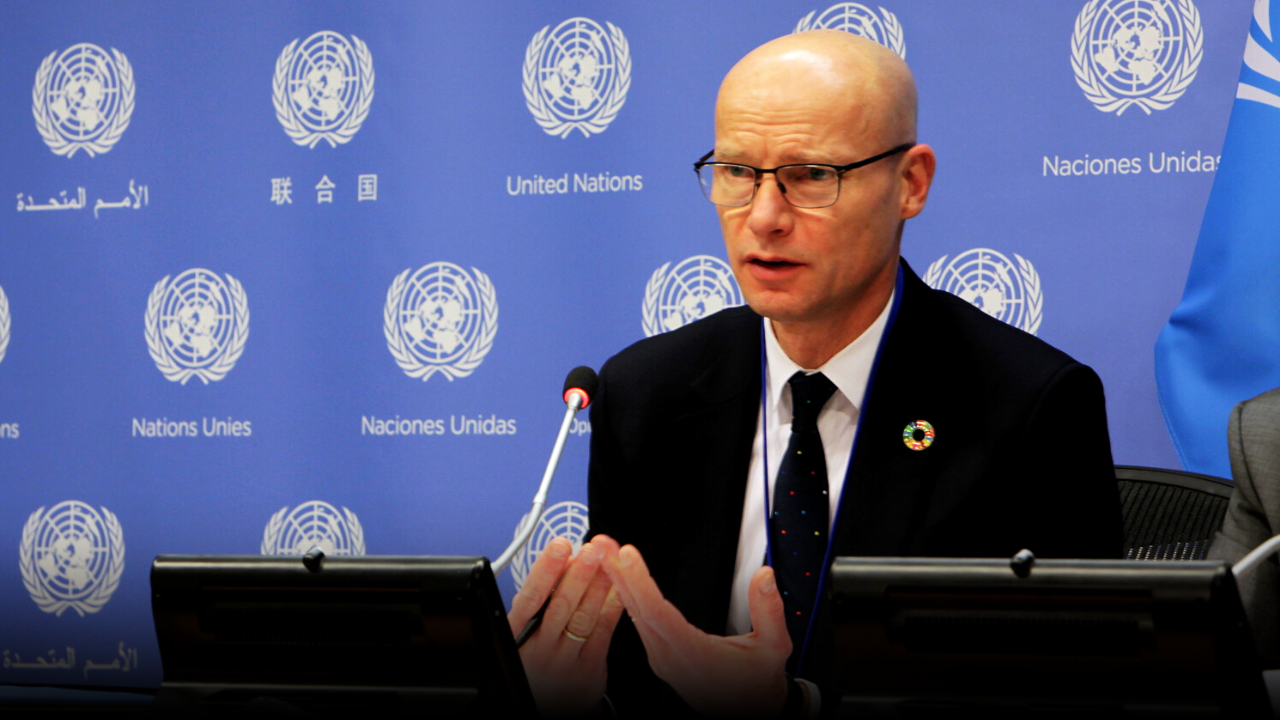 Water is indispensable to our daily life. It's a critical resource to nurture social and economic development. What's more, water scarcity could even trigger unrest. That's why, in 2010, the United Nations declared access to clean and safe water a human right (SDG 6). This year, the UN Water Conference in New York marks the mid-point of the international decade for action on Water for Sustainable Development (2018-2028). How we can we fast track our collective efforts in building a water secure world? We interview Henk Ovink, Dutch Special Envoy for International Water Affairs.
Located in a low-lying delta region, the Netherlands has gained deep knowledge and expertise in tackling water issues. We've learned that in order to live with water, we must value it as a precious and finite resource. And we are keen to share our knowledge and work together with other countries.
In 2015, Henk Ovink became the first Special Envoy for International Water Affairs. Since then he has raised awareness and build coalitions worldwide to address the issues of too much, too little and too dirty water. Why is SDG 6 such an important issue? Read the interview to find out!
The main aim of the UN 2023 Water Conference in March 2023 is to create a Water Action Agenda. What action do you want to see taken by world leaders? And what legacy would you like to see the conference have?
This 2023 UN Water Conference is a once in a generation opportunity, where we will bring the world together on water for the second time in the history of the UN. It's not about negotiations, it is about actions and commitments. In order to bring everything together, we have created a Water Action Agenda. An agenda that provides a structure and an opportunity by validation and evaluation to scale and replicate these ideas across the world.
Again we are not just looking for actions, but also for bold commitments. Pledges that aim for the highest ambition to really change the world by investing in water. We all know that investing in water trickles down across the full Sustainable Development Goal (SDG) agenda. So come forward with your commitments and actions to show the world that what needs to be done can be done in coalitions that can help us change the world.
The Netherlands has learnt by experience how important it is to include all stakeholders in the process of solving its water challenges. Today's water challenges are too big for any one country to solve alone. As a result, we want to share our technology and nature-based solutions with other countries. How can we learn from each other?
The conference is an ideal opportunity to share best practices. The Water Action Agenda in itself is also the place where actions that work can come together, be scaled and replicated across the world. For that it's really important that we understand what water means in the context of the SDGs ─ the Sustainable Development Agenda. How water relates to health, biodiversity, climate, nature, economies, our cities and the development of our planet. Learning from each other, what works and what doesn't work. So we can stop what's not working and scale and replicate and even innovate where we need more impact. That's what the conference is an ideal platform for and also what the Water Action Agenda is all about.
70 percent of the world is covered by water. But only 1 percent is fresh water. Out of that 1 percent 99 percent is groundwater – how do we ensure this precious resource remains clean and accessible for all as envisaged in SDG6?
If we look at the world and we call it a blue planet ─ a blue marble, we know that water is actually very scarce. And it is becoming even more scarce because we overuse our groundwater. We pollute it, we pollute our surface water. And our economies and populations are growing. So more and more that scarce resource is under threat. Fresh water is the gold, but we are robbing the bank. And what's left, we pollute. Protecting water and at the same time reducing its use, reusing and recycling that same drop is going to be of critical importance to food security, health, biodiversity and climate action.
The UN 2023 Gamechanger Challenge asks young people to come up with innovative and implementable solutions to the issues of too much, too little and too dirty water. How important is the role of the youth in creating a water-secure world?
The next generation plays a role now. This conference comes at a time where we have to reach out to everyone and join hands and forces. This is not about the future generation or the generation that's here now. It's about the joint effort across generations, across sectors, across silos. But it is the youth that can help us change course. We come from a time where close to 99 percent of what we are doing is actually making us more vulnerable and more unsustainable. The provocation by the youth has to become a partnership. The conference is the place to galvanise this partnership across generations, across sectors, silos and regions around the world. If we can come together in New York, we can show the world that what needs to be done, can be done ─ by this partnership. For that we need the provocation of the youth.
It is 2023, we are halfway through the Water Action Decade. By 2050 we need to substantially lower CO2 emissions and prevent temperatures rising beyond 1.5 degrees Celsius. If we fail, mankind will face even more frequent and extreme weather events, forest fires and rising sea levels. How optimistic are you that we can rise to this challenge?
I was born optimistic ─ with an activist mother and engineer father, who joined forces and always tried to achieve perhaps the impossible. This conference comes at the right time. Water ─ while too often around the world too much, too little and too polluted water can drive us apart ─ is really the connector. It can bring us together. If we work on water, we can cross borders, cross silos, and foster and forge partnerships. If we dare to embrace that opportunity, dare to challenge the world with our ambition. This conference will be a gamechanger. By bringing the world together and showing that the ambitions and the promises and the pledges we made in the past can become a reality. Now and in the future.
Photo: UN
Want to take action?
UN Water Conference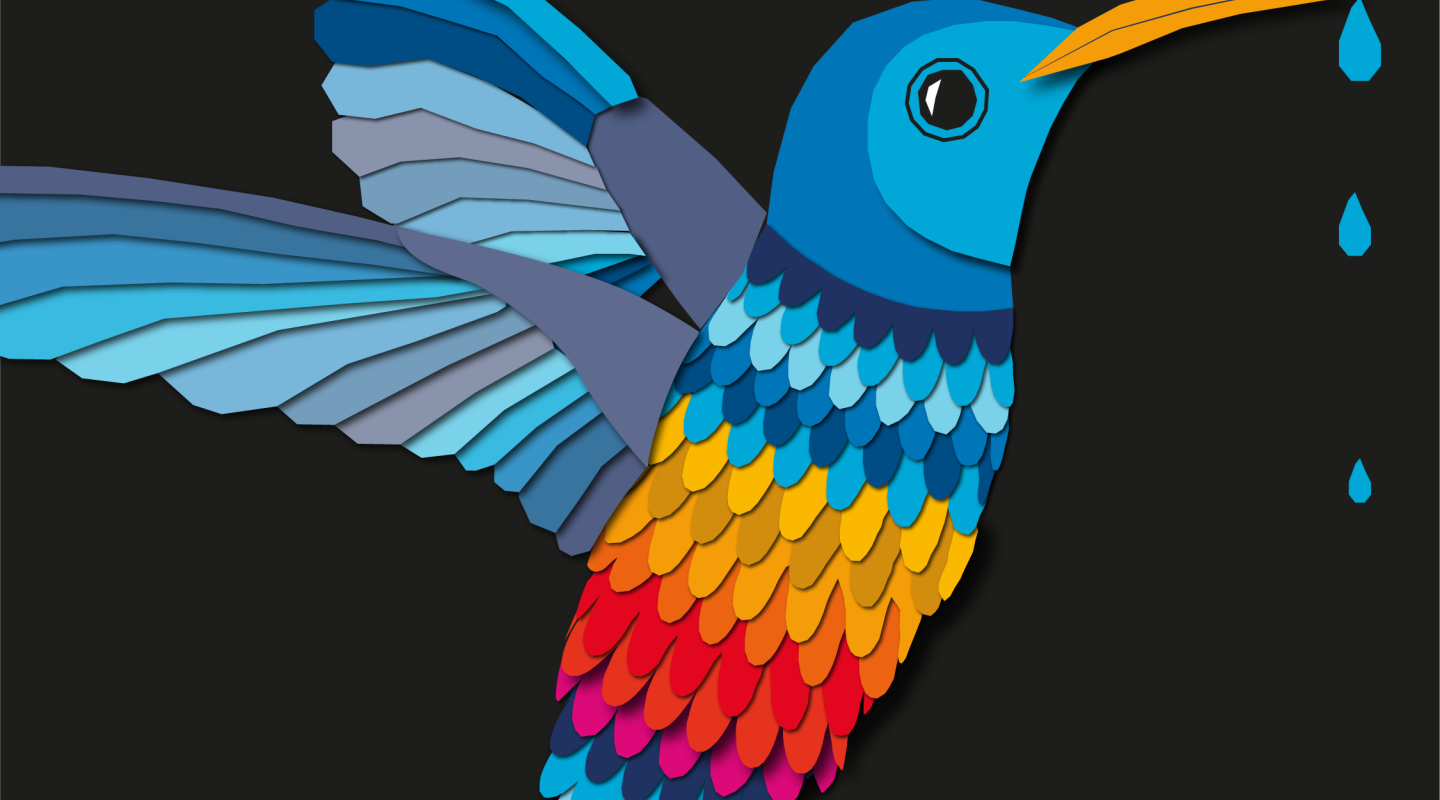 On World Water Day (22-24 March), the first UN Water Conference will be co-hosted by the Netherlands and Tadjiskistan in New York. At the same time, the New York Water Week (18-25 March) will mark the conference with awareness-raising and network meetings and events. The aim of the water conference is to galvanise world leaders, businesses, scientists, creatives and ordinary people alike to take water action.
Check out the UN 2023 Water Conference. And get involved!
Calling on schools, communities, any organisation from any part of the world - If you want help accelerate change, join the be the change campaign. Here the UN provides tips and materials to help you learn, share and act.
If you represent the Netherlands abroad (embassies, innovation attachés, NBSOs) and need materials, download key messages, and ready-made texts and visual for social media on the UN 2023 Water Conference from the NL Toolkit.