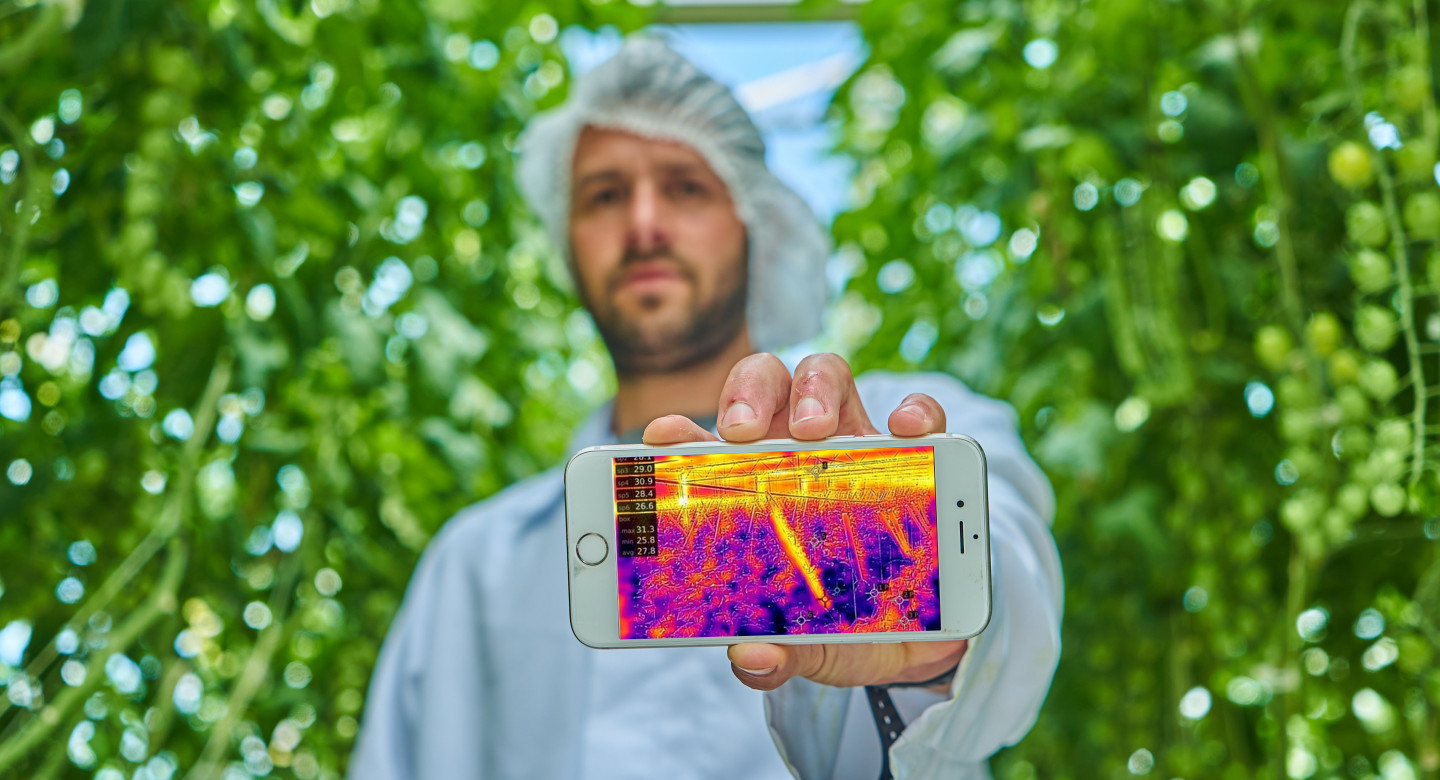 Optimising plant growth in Mexico
How can we feed a growing world population while reducing the impact on the environment? The Dutch consortium and PIB project HortiConnect believes nature itself provides the solutions and worked on a pilot project with Mexican grower United Farms using the Growing by Plant Empowerment principles (GPE). GPE combines the power of data and advanced technology to optimise a plant's natural growing power and resilience. The result? Much higher yields using significantly less resources.
Mexico has a vast agricultural potential. The country's rapidly developing horticulture sector focuses on developing high-tech and low-impact cultivation methods that increase yield and quality. HortiConnect answers this demand by adapting an innovative and sustainable greenhouse concept called Next Generation Growing (NGG) to the local circumstances.
Data-driven cultivation
Next Generation Growing combines data analysis and an improved and extended version of a method called Growing by Plant Empowerment (GPE), which has been developed in the Netherlands since 2005. GPE uses physics principles to create the right conditions and cultivation method based on data gathered on the respective plants' needs and how they respond to the environment.

GPE focuses on balancing three key elements: energy, fertilisers and water. In nature, plants aim to optimise this balance to be as strong and healthy as possible. GPE stimulates this natural growing power by creating optimal conditions, thus enabling crops to grow faster. Data are gathered using a variety of sensors and smart cameras, which monitor variables such as air temperature, humidity, carbon dioxide, radiation, EC and root temperature. The results are then analysed through a platform called LetsGrow.com.

Using the right data, growers can make better and more objective decisions to improve their cultivation method. It helps them to create an optimal greenhouse environment for plants to flourish, thereby maximising production and profit. Even better, growers will be able to oversee a significantly larger production area with fewer hands.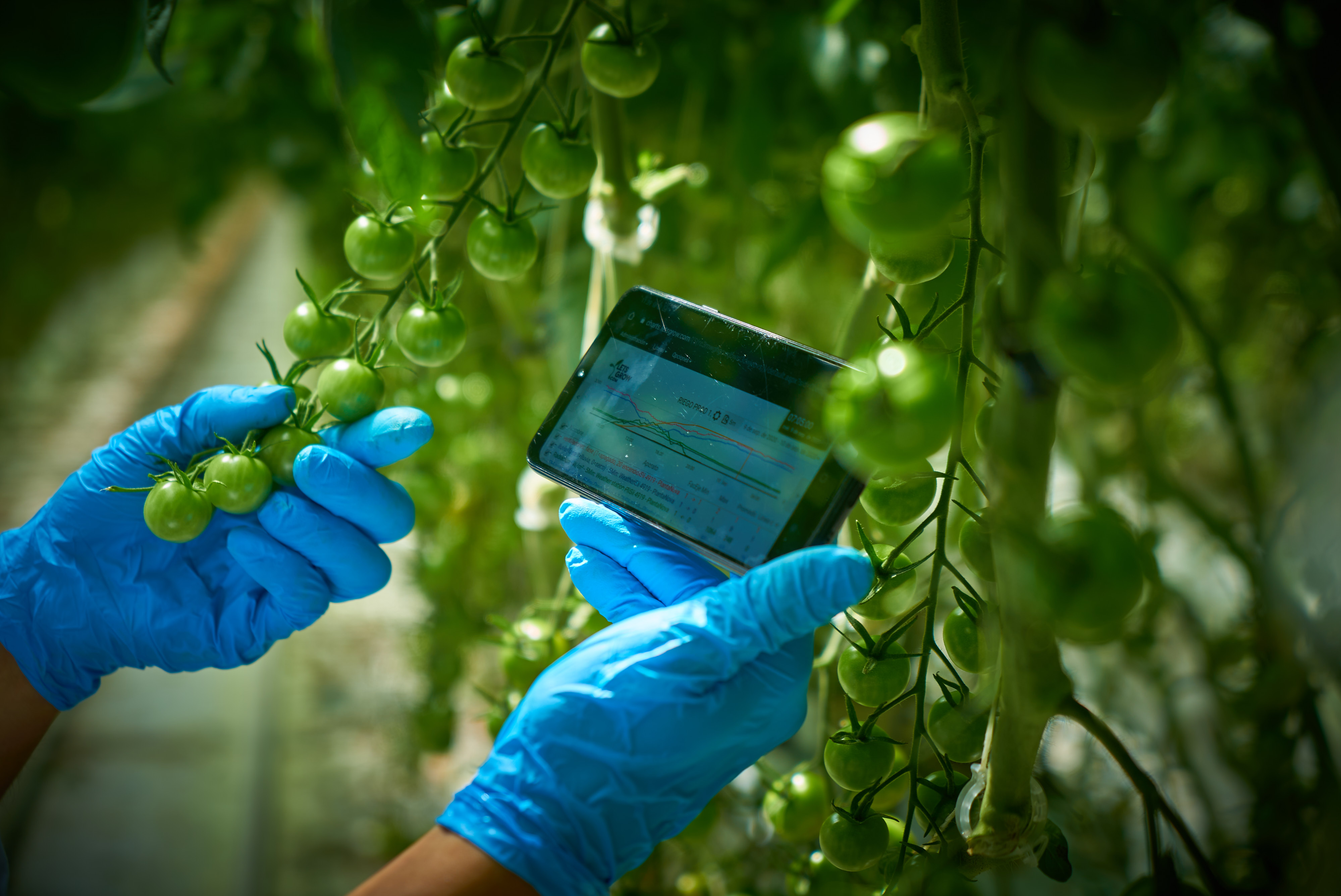 A proven sustainable concept
As a consortium of Dutch horticulture sector representatives, HortiConnect is dedicated to promoting the Next Generation Growing concept in Mexico. Each member brings its own specialisation to the table, from automation, irrigation and pest management to climate control and horticulture data.

In Mexico, a multidisciplinary team consisting of representatives of Hoogendoorn Growth Management, Saint-Gobain Cultilene, Koppert Biological Systems, Ludvig Svensson and LetsGrow.com worked on adapting Next Generation Growing principles to local circumstances. Their two-year trial at vegetable produce company United Farms (Querétaro, Central Mexico) was tremendously successful.

By applying the GPE method, United Farm's young and inexperienced growers were able to outperform their more experienced colleagues. The trial showed how they can significantly reduce the use of fertilisers, pesticides, gas and water and increase net profits by 15%, compared to the use of traditional methods.

As Hoogendoorn Growth Management consultant René Beerkens explains: "Growers can be very successful when combining their 'green thumbs' with the knowledge, training and experience gained through growing crops. However, the decisions they make are still based on some degree of subjectivity. Data holds the key to being truly objective."
Data holds the key to being truly objective
Working together for sustainable horticulture
HortiConnect believes GPE can contribute to a more effective and sustainable horticultural sector. To develop the concept further, the Plant Empowerment Group in the Netherlands has enlisted growers, investors, suppliers, educational and research institutions, as well as governments and NGOs in a Plant Empowerment Community. A platform to unite all stakeholders, to stimulate training, knowledge transfer and collaboration.

HortiConnect organises seminars to promote Next Generation Growing in Mexico. In September 2019, over 100 growers from all over the country gathered to learn the GPE method. HortiConnect also created a 'Train the Trainer' module to turn local growers into Next Generation Growing ambassadors in Mexico.

As for United Farms, they are very satisfied with the trial, and intend to roll it out throughout the entire company. As the first Next Generation Growing ambassadors, they have started sharing their knowledge with fellow growers through online training sessions.