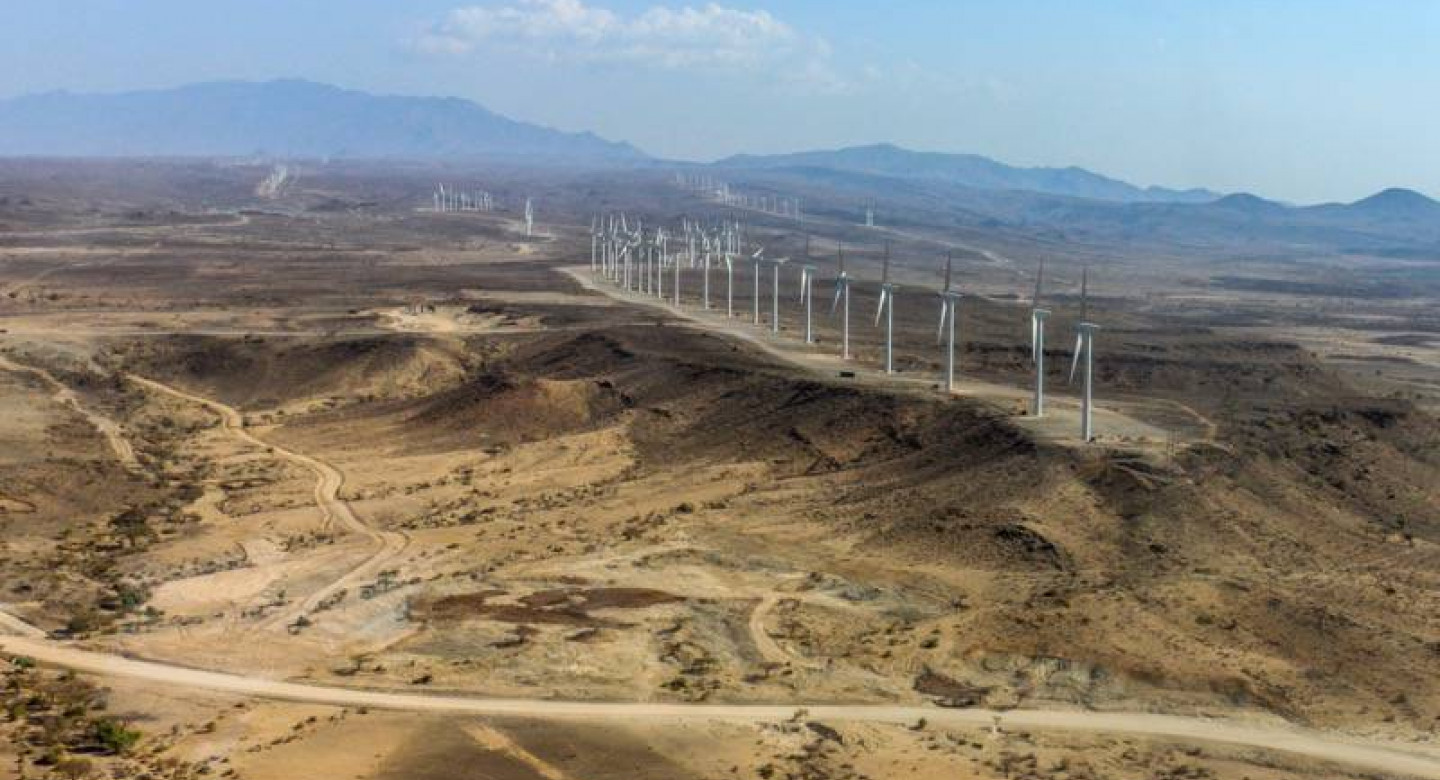 Lake Turkana Wind Park: clean, reliable and cheap energy for Kenya
Energy equals development. Basic human rights, such as water, food, healthcare and education, are all dependent on energy. Without energy, schools, hospitals and businesses cannot operate effectively, workers have limited access to jobs, and people cannot connect with others through the internet. At the same time, the ever-growing energy demand has a negative effect on our planet and the climate. Renewable energy sources provide us with an opportunity to boost development sustainably.
Kenya and green energy
Kenya and the Netherlands share ambitious targets in sustainable energy use. Kenya is already a global leader in green energy. As of 2018, over 70% of the country's electricity needs came from renewable sources. The Kenyan government aims to further develop its renewable energy potential as part of its vision towards 2030. Although Kenya fell short of achieving its 2020 ambition to generate clean energy only, the transition to renewables remains a priority.

The Netherlands is helping Kenya reach this ambitious goal through the development of Africa's largest wind farm. The opening of the Lake Turkana wind farm in July 2019 marked an important milestone towards making fossil fuels a thing of the past.
Energy for development
The Lake Turkana project shows how societal and economic development can go hand in hand with fighting climate change. By saving Kenya around 16 million tons of CO2 emissions a year, this project significantly contributes to the global efforts in limiting climate change. At the same time, the wind farm's low-cost energy will allow Kenyan children to do their homework, workers to earn additional income at night, and Kenyan businesses to become competitive globally. In short, Lake Turkana's clean energy will give a much larger group of talented and enterprising Kenyans the means to fulfill their full potential.
Africa's largest wind farm
With 365 turbines and a capacity of 310 MW, the Lake Turkana wind park is currently Africa's largest wind farm. It provides around 15% of Kenya's total electricity capacity, or enough to power 330,000 households. The wind park is located in the Sarima Valley in Marsabit County, on the shores of the lake it was named after. This location is perfect for a wind farm due to the continuous and predictable high wind speeds.
The wind farm was developed by the Lake Turkana Wind Power (LTWP) consortium, consisting of KP&P Africa (the Netherlands), Aldwych International (United Kingdom), Vestas (Denmark), and the Danish, Finnish and Norwegian investment funds. Additional funds were contributed by the EU and the government of the Netherlands.
The Netherlands was involved in the wind farm project from the start. Dutch entrepreneur Carlo van Wageningen was the driving force behind its development and mobilised both public and private funding.
Winds of Change
LTWP spurs development both at local and national level. Roads and electricity connected the remote Lake Turkana area to the rest of Kenya. During the construction phase the wind farm directly employed some 2,500 people, most of them local. Today the wind farm continues to provide employment to some 400-500 people, of which over three quarters are from Marsabit County itself. In addition, when local businesses start benefitting from access to affordable energy, the economic growth will create thousands more jobs.

And through LTWP's Winds of Change Foundation (WoC), part of the revenues are invested in improving the livelihoods of local residents. Sustainable community development projects enhance their access to education, healthcare and sanitation. WoC works in partnership with local and national governments, local leaders, NGOs, and community-based organisations. Dutch engineering firm Civicon is one of the project partners.  

On the national level, in a country where a large share of the population has no access to electricity, LTWP fills a considerable part of the energy gap. Energy generated at the Lake Turkana wind farm is sold at a much lower rate than fossil fuels, promoting wider access to clean and reliable energy and all its associated benefits for businesses and consumers alike.  
Photo credits: Lake Turkana Wind Power