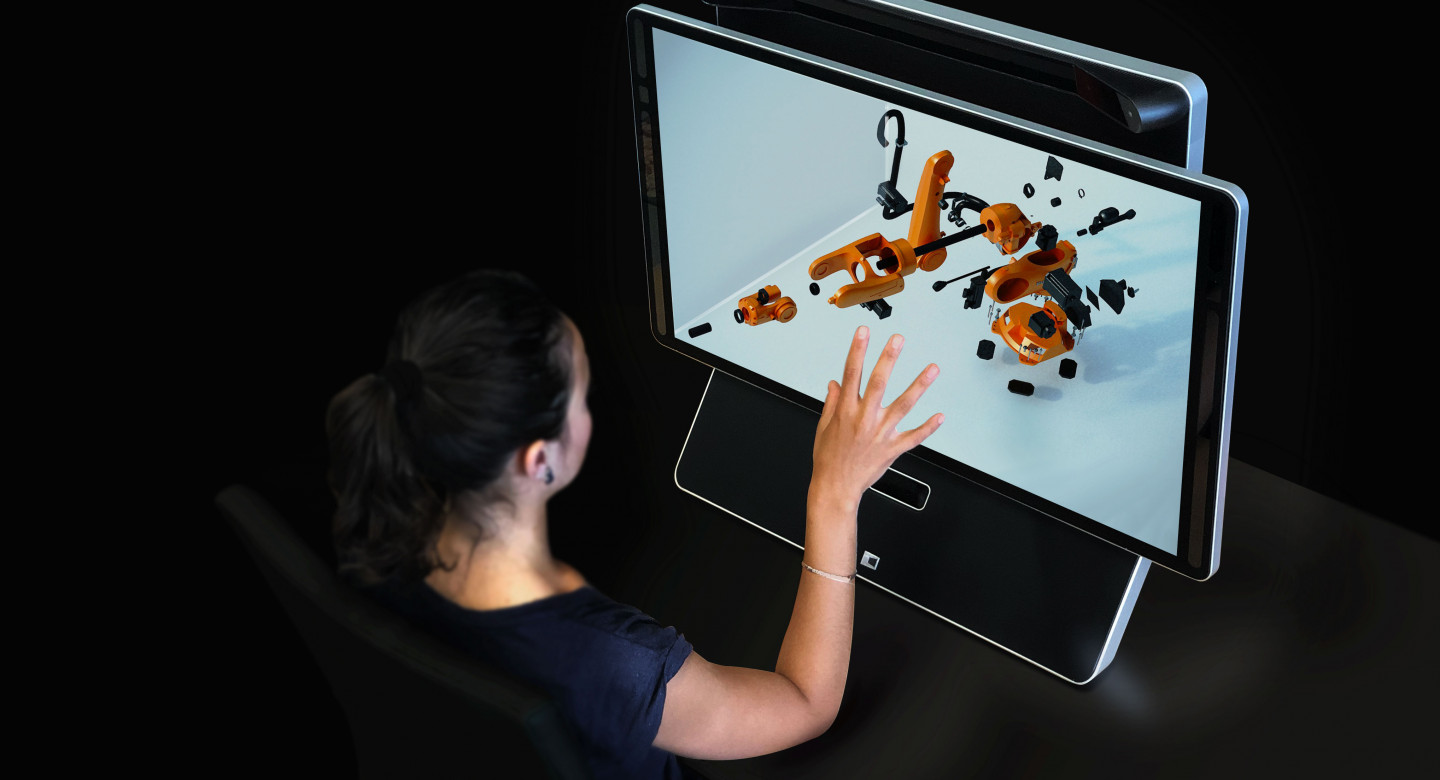 CES2021: tech solutions for global challenges
The first-ever all-digital CES kicked off on 11 January 2021. More than 90 Dutch tech companies joined the world's brightest and most forward-thinking innovators on the global innovation stage. Together they explored how to harness the power of technology and collaboration to solve societal challenges worldwide.
Whether it's in battling climate change, improving healthcare or building greener cities, technological development and collaboration can help us make great strides to achieve our common goal.

NL Tech is ready to change the world for the better, together. The Netherlands presented 90 Dutch tech companies at our virtual NL Pavilion where they could all meet, exchange ideas and foster collaboration. The tech companies presented their latest inventions, spanning every aspect of the tech industry. We highlighted the technology that performs not only independent function but also enable other technology in a matrixed, interconnected ecosystem.

From robust sharing platform for batteries and clean energy to long-range solar-powered vehicles, from virtual reality to early detection of infectious disease. The Netherlands is keen to form new partnerships to co-create pioneering solutions that bring greater economic social and environmental value for everyone. 
Gateway to European innovation
Did you know that the Netherlands is ranked by Forbes as the 4th best country for business? We are also among the top 5 countries in the Global Innovation Index for most innovative economy. We are proud of our excellent physical and digital infrastructure, including Europe's largest port in Rotterdam, which offers you a gateway to European innovation, and the renowned AMS-IX exchange.

The Netherlands strives to maintain a competitive international business climate. Our government offers attractive incentives to stimulate innovation and encourage sustainable business activities. 

We cherish diversity and working as a community. Our vast network of professors, students, creative minds, investors, local and national government, and EU institutions – all contribute to an inclusive ecosystem in support of technological innovation. This significant investment in an innovation ecosystem, comprised of local, regional and national hubs, has empowered the Netherlands to not only enable, but also accelerate groundbreaking tech solutions, together.

Let's co-create to innovate!  
"When collaboration is paired with innovation, the full capabilities of human potential can be realised"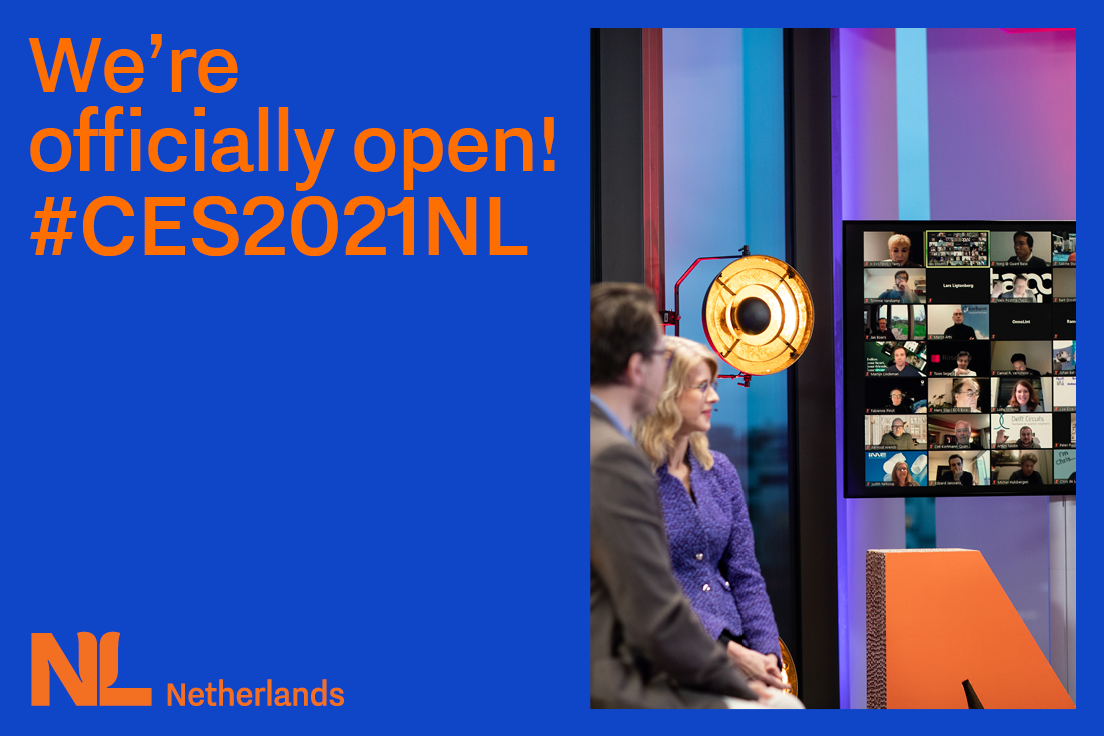 The latest updates: https://netherlandstechsolutions.medium.com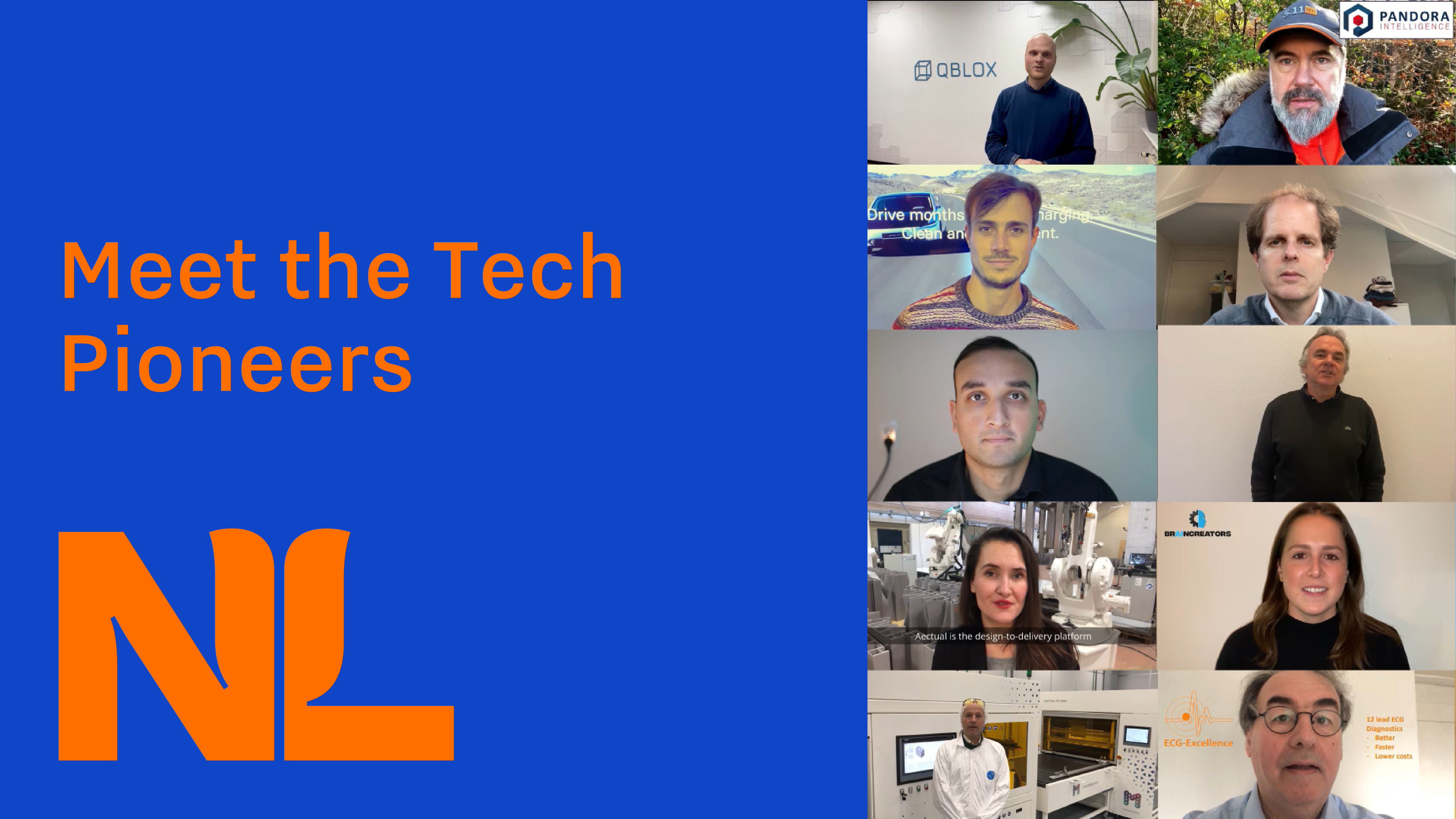 Meet the Tech Pioneers - long version (3 min)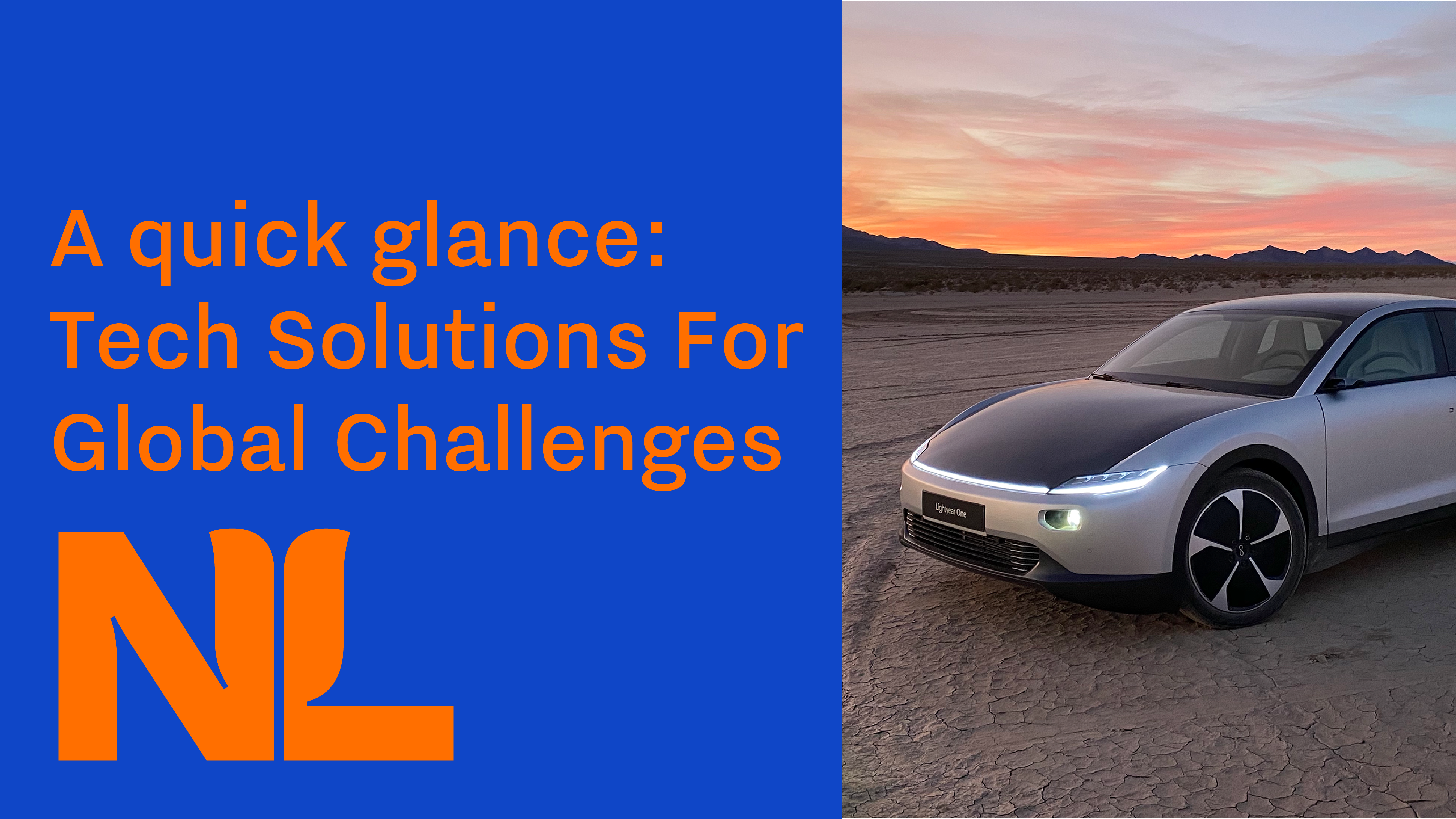 CES2021 - Tech Solutions Glance (2 min)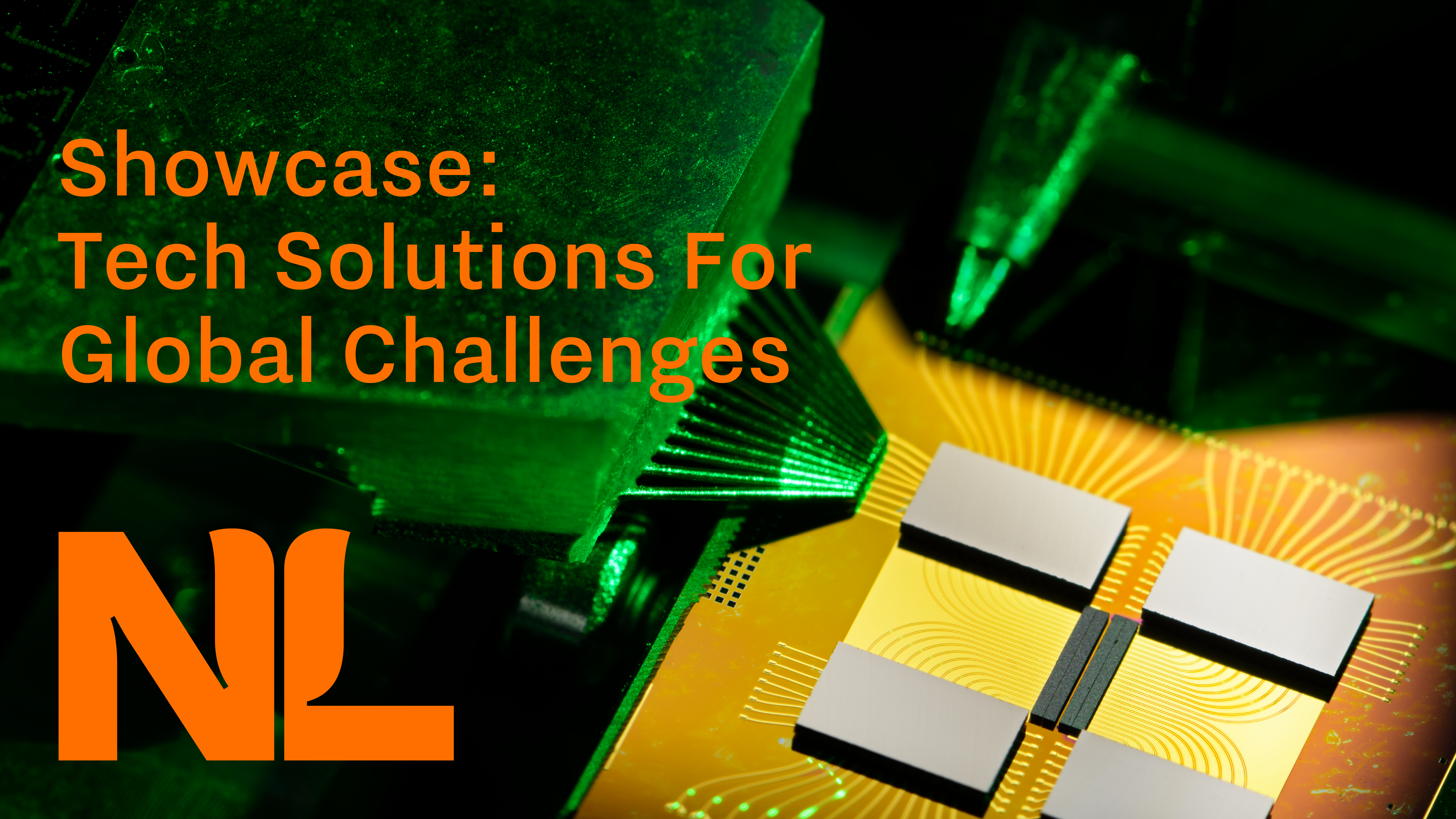 CES2021 - Tech Solutions for Global Challenges (29 min)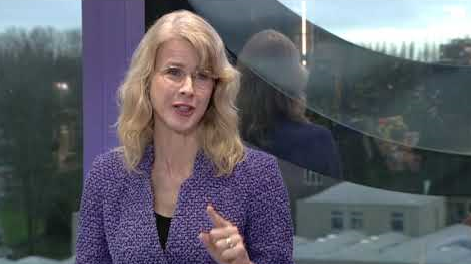 CES2021 - Kick-off event (1 min)
Dutch CES participants 2021:
Advanced Materials: Eurekite, IME, Mantispectra, Simbeyond… Artificial Intelligence, Big Data & Quantum Computing: ACS, Amberscript, Braincreators, Datacadabra, Delft Circuits, ExperienceData, Lalaland, Orange Quantum Systems, Qblox, Quantum Delta, Quantum Inspire, Retinascope, Roseman Labs, Semiotic Labs… Energy Power & Climate Change: Carbyon, Carver, Ecogoggle, Incooling, IRISPACE, LeydenJar Technologies, Lightyear One, Micro Turbine Technology, Skoon, SoundEnergy, Squad Mobility, Urban Mobility Systems… Enterprise Solutions: A4M WeHardware, COMPO software, DAN.com, DeltaProto, Dimenco, Expivi, Quant Base, Tapp.online… Robotics & Future Work: DialogueTrainer, Knowtice, Meetingselect, SenseGlove, SwipeGuide… Digital Health & Wellness Technologies: Absolute Audio Labs, Active Cues, AlphaBeats, BreathBalanz, Clementine, CRDL, Delta Diagnostics, ECG Excellence, GumCare Companion, Hable, LipoCoat, Neurocast, Surfix, TNO Holst Centre… Cybersecurity Resilience: Den Smart Home, Didux.io, Dynaxion, Oddity, OPNT Time Provisioning, Pandora Intelligence, X-Systems, Zolder… Smart Cities & Smart Mobility: AurAir, CASTODIAN, Citybeacon, CopSonic, Hardt Hyperloop, Pal-V, Movitas, V-Tec, Ximedes… Sustainability & Circularity: Aectual, Birds.ai, Circularise, Closing the Loop, D2D Water Solutions, Experience Fruit Quality, Follow, Hydraloop… 5G Technolgies, IoT/Sensors, Photonics & Nanotech: AlarmSecur.com, Hiber, i4Things, Morphotonics, Olisto, PhotonDelta.

See also: Overview CES 202021 Netherlands Mission Participants.