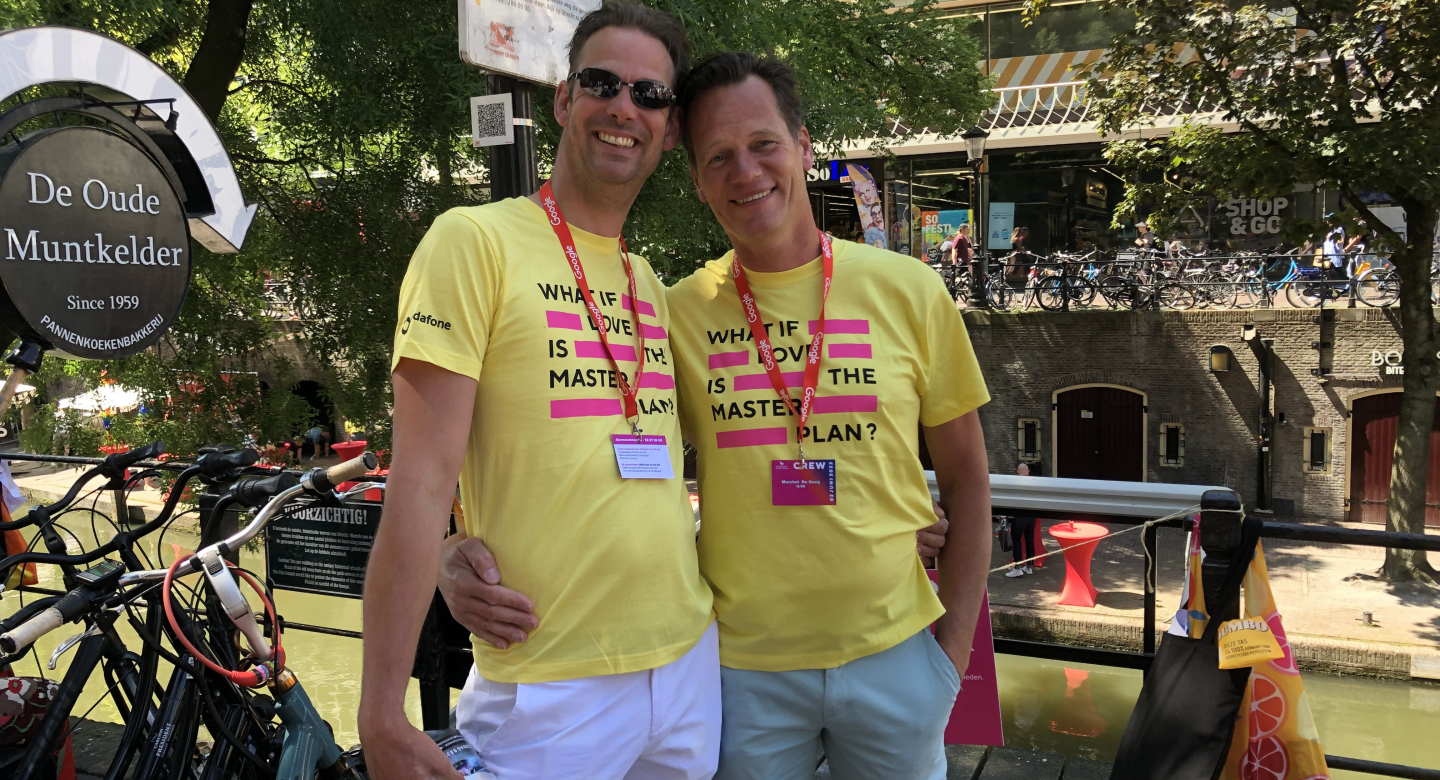 Pride - a statement of support
June is Pride Month, which means across the globe LGBTIQ+ events will celebrate sexual diversity in all its extravaganza. For more than 50 years, Pride has contributed to the acceptance of the rainbow community in the face of discrimination and violence. We have come a long way, but there is still a lot more work to be done – also in the Netherlands.
So how is the Netherlands doing in the rainbow ratings? Well unfortunately, we have slipped to #14 in Europe. This does not have to mean that the Netherlands is doing badly, as it may be an indication that other European countries have improved their record on LGBTIQ+ rights. Something also worth celebrating.
The good news is that trans representation is on the increase according to the Transgender Netwerk Nederland (TNN). TNN reports that in 2021 the leading role in the Dutch drama series Anne+ about a non-binary character was also played by a non-binary actor. The same year, YouTube influencer Nikkie de Jager, who came out as a trans woman, presented the Eurovision Song Festival in the Netherlands. Eurovision has a strong fan-base in the LGBTIQ+ community and the community has been embraced by Eurovision since the 1990s – which is why the Netherlands was proud to organise Eurovision in Rotterdam in 2021. A TNN report has found that for the first time in five years the number of anti-trans discrimination cases decreased. Nevertheless reports of violence against trans people has increased in recent years.
Rainbow Ballot Box Agreement
The signing of Rainbow Ballot Box Agreements, two years ago, is bearing fruit. In 2021, 90 municipalities signed local agreements in the run up to the local elections. The Ministry of Education, Culture, and Science promised to fund LGBTIQ+ initiatives by these 'rainbow municipalities'. In the meantime - as part of the accord - a law allowing the recognition of more than two parents on a birth certificate has been passed and members of parliament from coalition and opposition parties have proposed a ban on conversion therapy. However, the Council of State has pointed out the legal and constitutional difficulties of such legislation. Also trans and intersex people have received compensation for medical procedures which affected their fertility and bodily integrity.
Transgender Act
The Transgender Act, which allow trans men and women to change their gender in their passports, is waiting to be amended so that there is no longer a requirement for an expert to corroborate their choice of gender. Also children under 16 will be allowed to determine themselves which gender is stated in their passport. The debate continues on 26 June in the Lower House. These are all small steps moving LGBTIQ+ rights forward, but each step can make a huge difference to the rainbow community.
Read more about Equal rights for LGBTIQ+'s | Human rights | Government.nl
And government plans to develop a feminist foreign policy.
Scroll down for more information on Pride events.
Pride events 2023
Rotteram 10th Pride
This year, Rotterdam celebrated its tenth anniversary with 10 days of talks, parties and meetups during a conference and the annual Pride Walk. To mark the anniversary, the Netherlands oldest pride event Roze Zaterdag was held in the port city. Roze Zaterdag began almost 45 years ago in support of the Stonewall riots. This annual event is unique to the Netherlands, visiting a different Dutch city every year. 
Utrecht Boat Parade
Utrecht held its annual boat parade with the theme What if… Love is the masterplan? The flotilla was headed by Pink Promiss, an organisation which stands for trans rights. Their prominence is a statement of support for the trans community following a number of incidents of intimidation. The Dutch railways with their HQ in Utrecht floated its trainbow on the water rather than the rails.
Eindhoven's first Pride Walk
High-tech hub Eindhoven held its first Pride Walk attracting 1500 visitors. City Mayor Jeroen Dijsselbloem also opened a rainbow square to kick off its Pride Month. Refering to an anti-LGBTIQ+ incident against the city's COC support group for the rainbow community, the mayor said: "That is also why it is good that we, all people in all colours and genders, don't allow ourselves to be pushed away." 
Amsterdam's canal Pride
Amsterdam's famous Canal Pride will be held in August. With 80 boats and half a million visitors expected it is the Netherlands' biggest Pride event. Pride is not limited to the big cities, Pride events will take place up and down the country. With more and more locations joining in every year.
For a full list of LGBTQI events this summer check the Gaykrant agenda.
Watch Utrecht's Pride Boat Parade
Follow Visit Netherlands
✨🌈 Happy #PrideMonth!

Last Saturday, Pride Month in the Netherlands kicked off in the city of Utrecht! Canals full of colorful boats, outdoor parties 🎉 and lots of happy people celebrating love together: join us in celebrating Pride in the Netherlands! 👏

🎥 @maartjehensen pic.twitter.com/1q2v7NbJJB

— Visit Netherlands (@Visit_NL) June 6, 2023