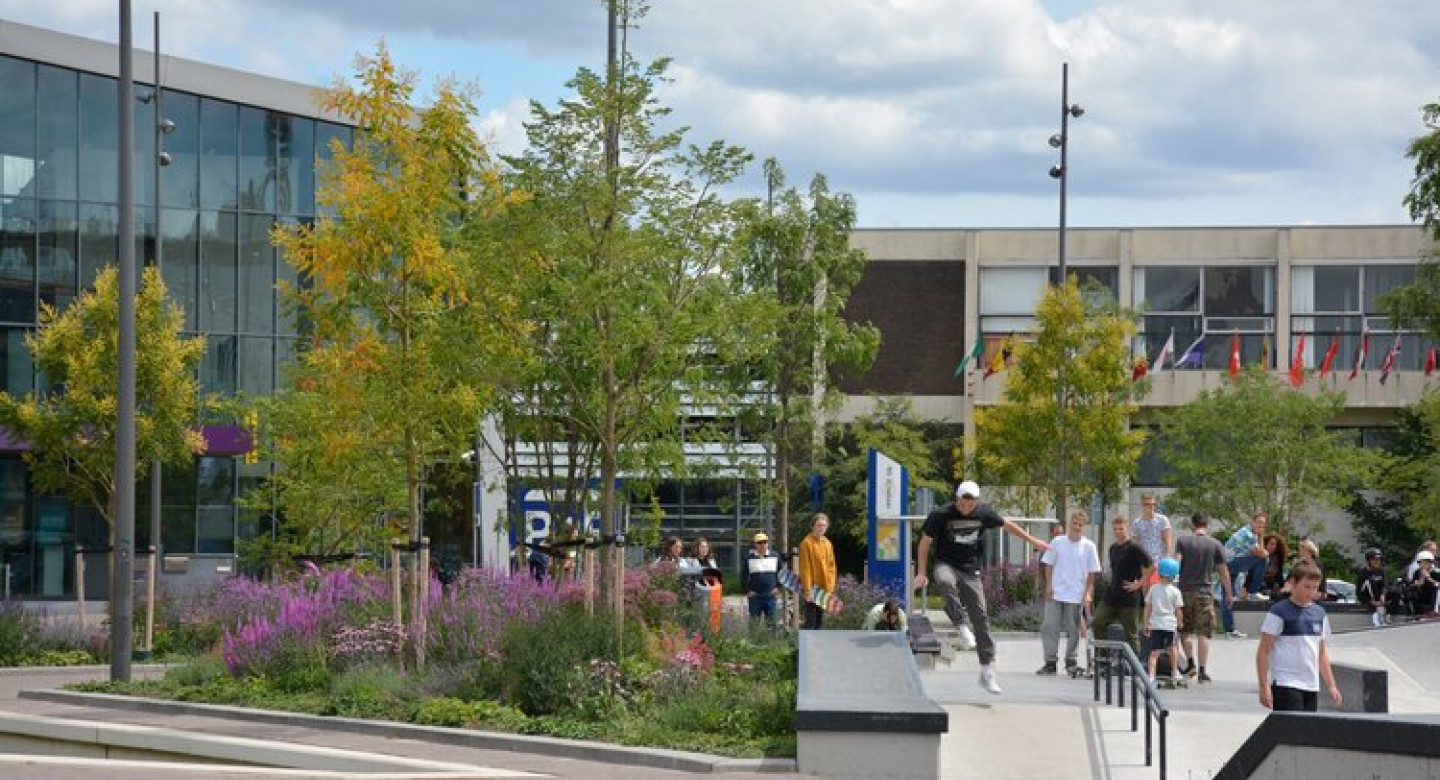 How Serbia and the Netherlands are boosting biodiversity
In the race to meet the needs of 9 billion people on earth by 2050, horticulture experts are partnering up to make sure nature is not forgotten in urban developments. Therefore, Dutch public-private partnership Green Cities Serbia focuses on implementing green elements to existing buildings throughout Serbian cities.
Seven companies from the Netherlands have been busy supporting Serbian local parties in greening their cities. With a national policy to make 25% of Serbian cities green, it's an excellent time to raise awareness of the urgency of greener cities.
From iconic buildings to multinational players
Serbia's economy has been growing steadily in the past years and the number of construction projects in the country is soaring. In the first quarter of 2020, the construction sector had over 60.000 active sites. Such a high development growth also calls for a growth in green solutions. And this isn't limited to just new developments.
Iconic buildings around Serbia's capital Belgrade are also subject to greening. For example, the Belgrade Palace, which stands at 101m tall and was built in 1969. Green Cities Serbia recently fitted the palace with unique light-weight green roofs that include drainage layers below hard and soft scaping areas. In turn, this creates an unblocked drainage layer all over the roof, ensuring a more versatile and long-lasting solution. Shopping malls and residential buildings have also been subject to similar green, innovative solutions by implementing green walls and roofs.
Another major project contracted recently is a large retail park, which uses Dutch innovations for green infrastructure with tens of thousands of trees and plants. Green leisure spaces not only contribute to local biodiversity but also serve residents with a place to escape the hustle and bustle of city life and enjoy the benefits of green spaces. For example, through a positive impact on mental and physical health and a place that inspires community to get together. Green spaces also help clean the air in cities and cool down temperatures around built-up areas, which positively contributes to energy consumption.
Bees also love green
Aside from the many physical green solutions, community awareness around the topic is equally important. That's why the Embassy supported the partnership between Vita Verde with local ecological movement Supernatural to create a bee garden in Future Green Line Park in Belgrade. The initial idea was to create corridors for bees to move from one area to another. But it soon became an important initiative to increase local awareness on the value of biodiversity and the importance of pollinators, such as bees, in promoting healthy living in the city.
Bees are excellent pollinators because they spend most of their time (and life) collecting pollen to feed to their offspring. Pollination is extremely important for our planet, as it ensures food security and nutrition. It also maintains biodiversity, contributing to sustainable ecosystems for plants, people and animals, which in turn makes cities even greener and more liveable.
Let's green buildings together
Finding harmony in urbanisation and nature is becoming increasingly difficult as world population grows. The Netherlands is committed to finding green solutions not just for new developments but also to rejuvenate existing builds.
 
"With a variety of innovative designs and solutions, we can move away from decorating our cities inconsequentially. While one focuses on growing the plants, others focus on creating the perfect infrastructure to hold them. As a result, we can move towards future-proof, functional solutions together, and ensure a sustainable society for the generations to come" - Hans Buster, CEO at Vita Verde
 
Are you looking to implement green solutions to existing buildings in your city? Visit the Green Cities Serbia website to find out more about the companies behind this partnership and find your next greener city ally.