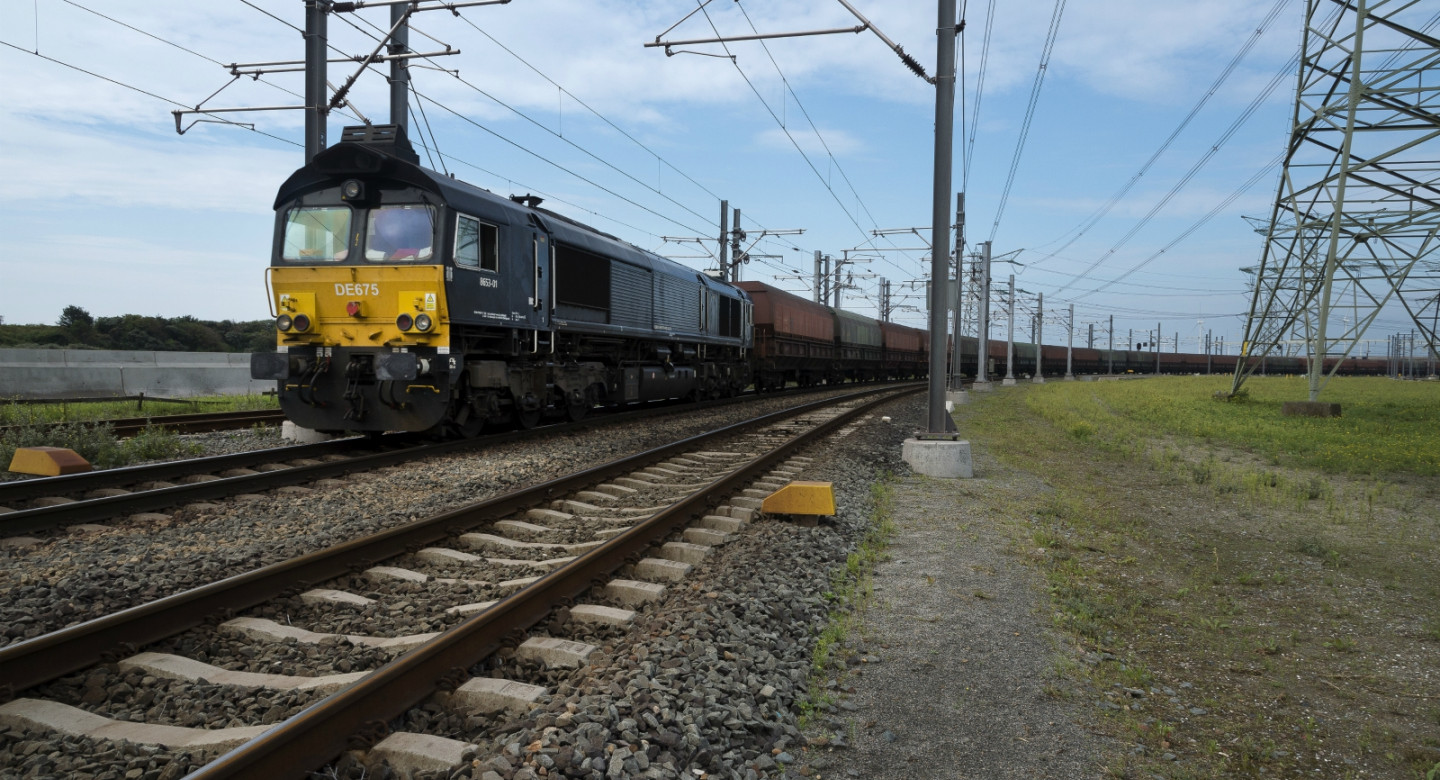 Connecting the world by rail
Many exporting countries choose the Netherlands as one of the gateways into and out of Europe and the rest of the world – by road, air and sea. Although these modes of transportation create a significant amount of CO2 gasses, rail has become a sustainable alternative for cargo transport. Almost 85% of all rail freight in the Netherlands is international. And a further 2 direct cargo rail links to China were added recently.
More sustainable
Trains emit less CO2 compared to heavy goods vehicles (HGVs). This is true for both electrical trains and diesel trains. Also, you can transport more cargo via rail, per trip. For example, HGV manufacturers Scania and MAN use rail to transport their vehicles from plants in the Netherlands to Austria and vice-versa. Scania transports its vehicles to Austria by rail and distributes them in the region. On the return trip, the train carries MAN vehicles from an Austrian plant to the Netherlands, and distributes them in the Benelux region. Overall, each trip will lead to a 70% CO2 reduction compared to transporting these HGVs by road.
Ambitious plans
The Netherlands plans to make its logistics sector more sustainable. This includes:
Grow rail freight to 61 million tons by 2030;
improve and create international rail freight corridors in collaboration with other countries;
use Dutch expertise for a greener, smarter and more sustainable global logistics industry ;
reduce CO2 emissions by 49% by 2030.

Extensive international rail freight system
The freight rail network in the Netherlands is extensive and connects major Dutch ports to the hinterlands of Europe and beyond. Some of the major lines are:
Betuwe Line: this fast link between Port of Rotterdam and Germany is Europe's only dedicated rail freight route
Rhine-Alpine rail freight corridor: this line runs from the ports of Rotterdam and Amsterdam deep into Germany and Italy. It carries by far the most rail freight in Europe.
North Sea–Baltic rail freight corridor: this route connects the ports of Rotterdam and Amsterdam with Poland and the Belarussian border.
North Sea-Mediterranean rail freight corridor: this line connects Dutch North Sea ports with Belgium, France and the United Kingdom.
The latest cargo train route runs between the Dutch cities Rotterdam, Amsterdam and Tilburg to the Chinese hubs Chongqing, Wuhan and Chengdu. The 12,000 km journey takes about 15 days and transports time-sensitive products that are usually transported via sea. Transporting these goods via rail is faster, more sustainable and cheaper than by air or road.