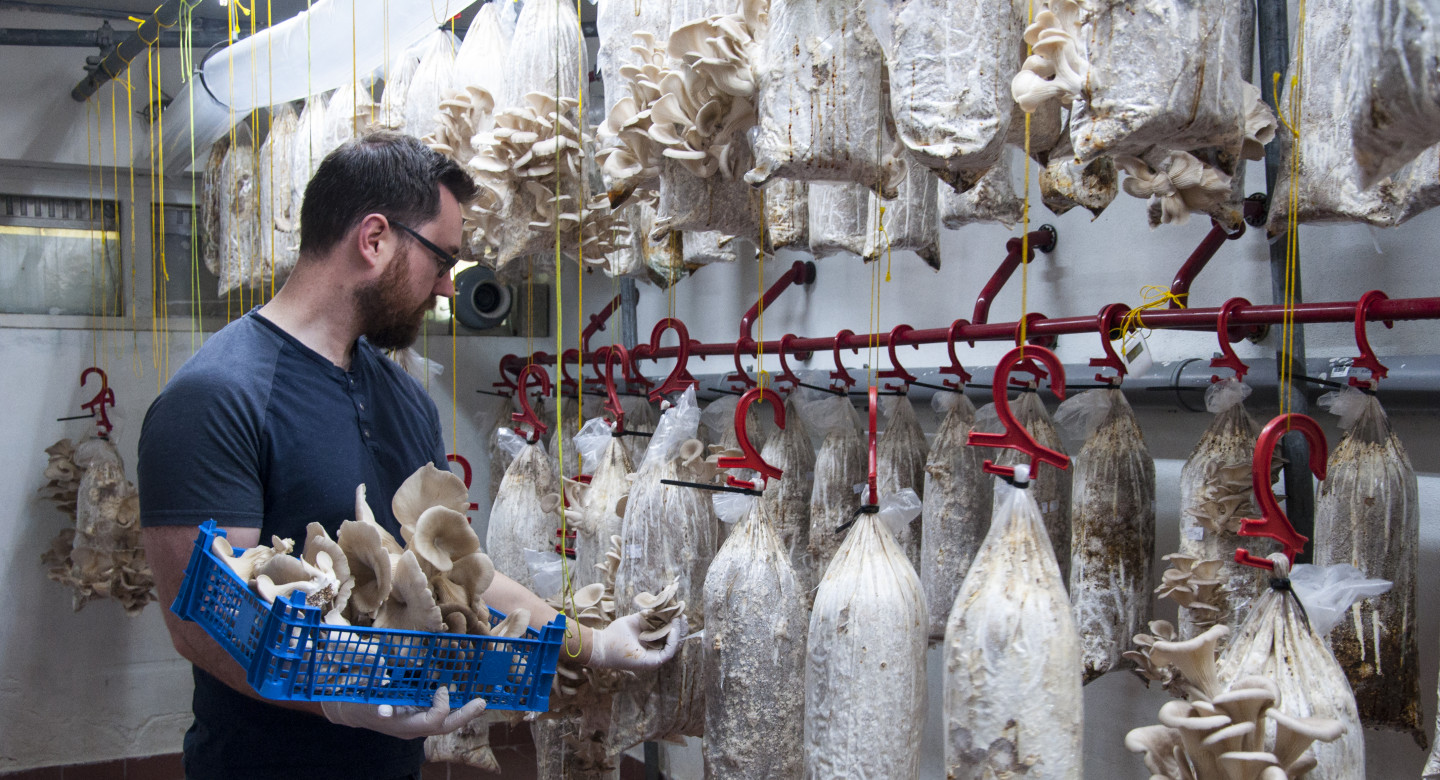 Rotterzwam: coffee grounds for mushrooms
Who would have thought coffee grounds could be circular? In fact, they are ideal as a fertile substrate for growing oyster mushrooms. Rotterdam-based rotterzwam collects the coffee grounds from local pubs, large corporations and restaurants. They cultivate the mushrooms and sell the produce to customers in the Rotterdam area.
Rotterzwam mixes the coffee husks and mushroom and spawns them in a bag that is hung in a special grow room. In May 2019, rotterzwam opened new grow rooms in the Schie harbour in Rotterdam. In eight former reefer containers, 6,000-7,000 kilos of coffee ground is converted into 1,200-1,400 kilos of mushrooms monthly.  

The oyster mushrooms are fully grown and harvested in 6 weeks. Up to 50 kilos of mushrooms can be picked every week. Most of the produce is sold to restaurants, shops and private customers in the local area.

The entire process is sustainable and local - an outstanding example of the circular economy.
Sustainable snacks
Two of rotterzwam's popular products are the typical Dutch 'bitterbal' and 'kroket' snacks. Normally these snacks contains meat, but rotterzwam created vegetarian versions made from mushrooms. Substituting the main ingredient beef with mushrooms saves, for example, 50 to 90 liters of fresh water per bitterbal in the production process. Making it healthy, delicious and environmentally friendly at the same time.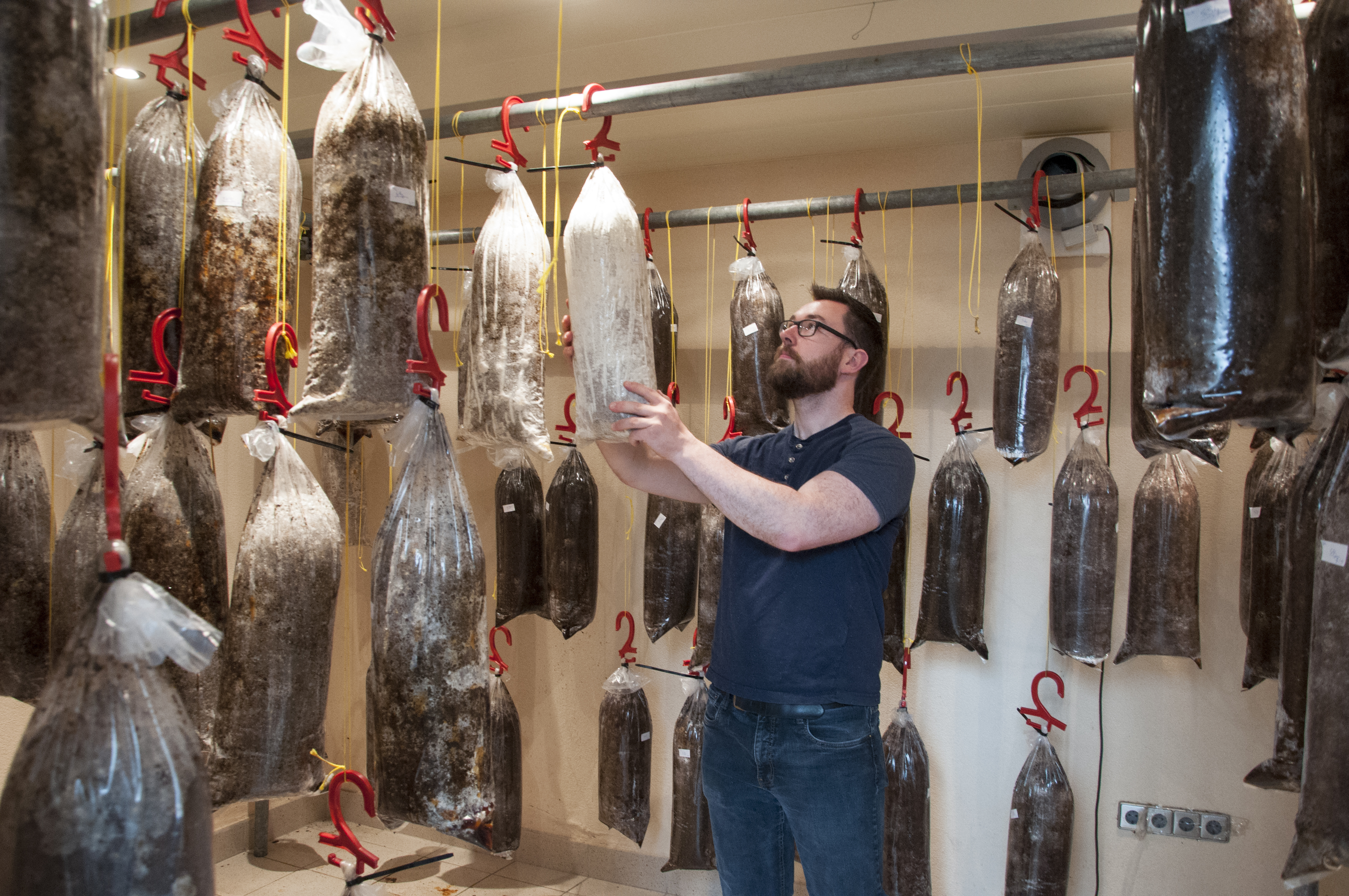 Sharing know-how
Rather than shun the competition, rotterzwam is keen to share their know-how actively with others and encourage everyone to take up mushroom cultivation. Their mushroom nursery is an experience centre, where visitors can experience the circular economy in action. Rotterzwam regularly offers guided tours for the interested public. Rotterzwam also hosts regular webinars on a wide range of mushroom topics and trains new mushroom growers in the rotterzwam methodology. The company wants to educate other entrepreneurs and encourage them to start cultivating mushrooms. Their goal is to spread their innovative idea and inspire others.
Rotterzwam is keen to actively share their know-how and encourage everyone to take up mushroom cultivation
Mushroom Learning Network
The Mushroom Learning Network is an event co-hosted by rotterzwam. Its goal is to educate would-be growers and have experienced planters share their knowledge at the same time. The event takes place in a northern European city every year. During this two-day meeting, participants can exchange ideas on various topics concerning mushroom cultivation - from the growing process to its financial and business side.

Although rotterzwam's mushrooms are grown and sold locally, their idea is shared globally. The company's goal is to partner up with the world and create sustainable collaborations for the circular economy.