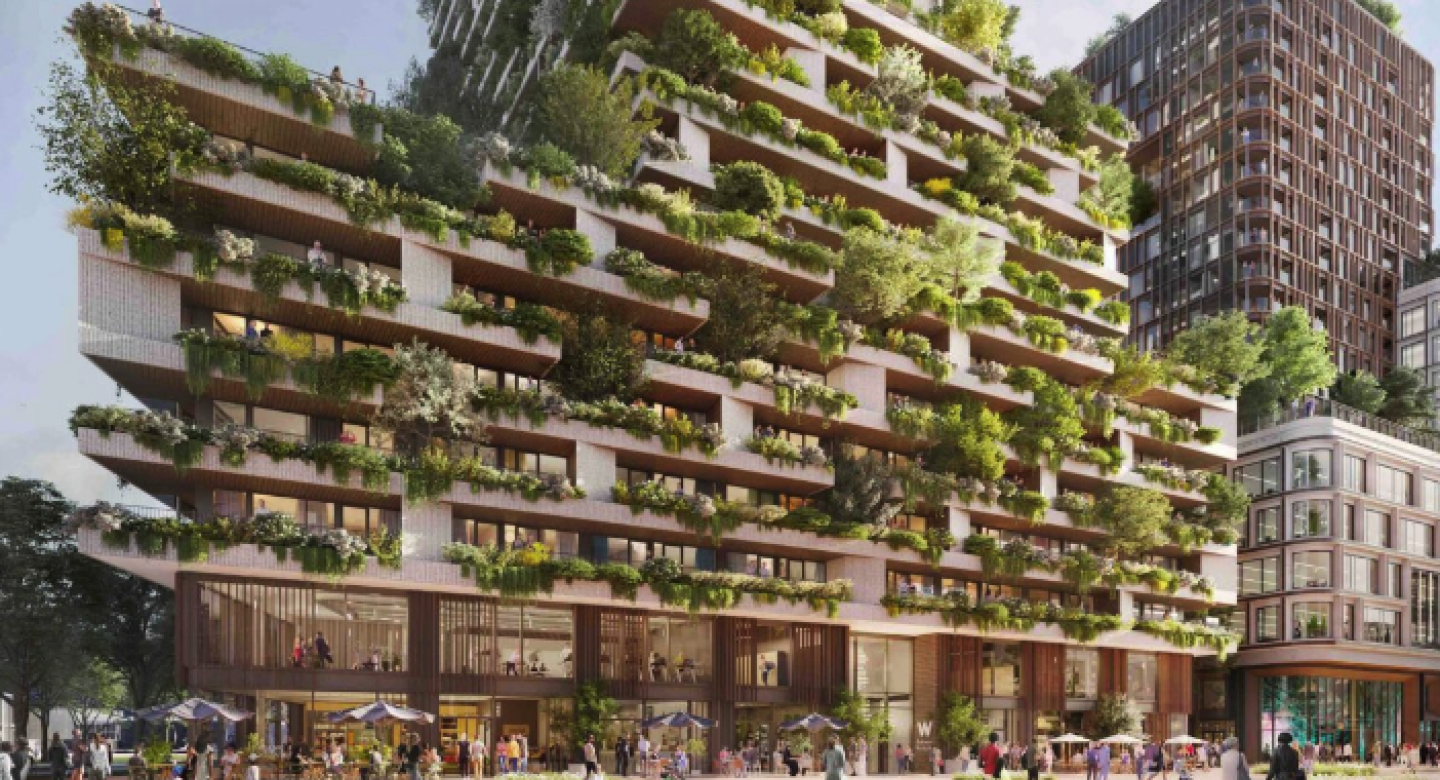 Here's Wonderwoods: The greener cities renaissance in Utrecht
In the heart of Utrecht, the Netherlands, a remarkable green project is set to redefine urban living and promote environmental sustainability.
A green oasis in Utrecht
Located at the intersection of Jaarbeursboulevard and Croeselaan, in Utrecht, Wonderwoods consists of two green towers that are scheduled to rise in 2024. This innovative development goes beyond the conventional concept of a building; it aspires to be a living testament to the harmonious coexistence of nature and urban life.
Bringing biodiversity back to the city
Wonderwoods is not just a real estate project; it is a commitment to bringing biodiversity back to the city. In an era where urbanisation often comes at the expense of green spaces and natural habitats, Wonderwoods stands out as a beacon of hope for the environment. The project aims to reintroduce nature into the urban landscape, fostering a healthier and more sustainable future for Utrecht.
Living at Wonderwoods means being surrounded by greenery. The development boasts an impressive array of 360 trees, 9,640 bushes and shrubs, 10,000 plants, and approximately 30 different animal species. These green elements aren't just for aesthetics; they play a vital role in purifying the air and improving overall air quality. The trees and plants absorb CO2 and release oxygen, while also capturing pollutants such as particulate matter, pollen, and exhaust gases. This natural filtration system contributes to healthier living conditions for residents and workers alike.
A multifaceted urban ecosystem
Wonderwoods is designed to be a place where all aspects of life come together: living, working, and recreation. Whether you're seeking a place to reside, a workspace, or simply a spot to unwind and enjoy leisure activities, Wonderwoods offers it all. This multifaceted approach to urban planning reflects a commitment to holistic urban development.
#NewDutch is a mentality, a movement, and an international platform for Dutch innovation. Discover the makers of tomorrow on www.newdutch.nl and join us!