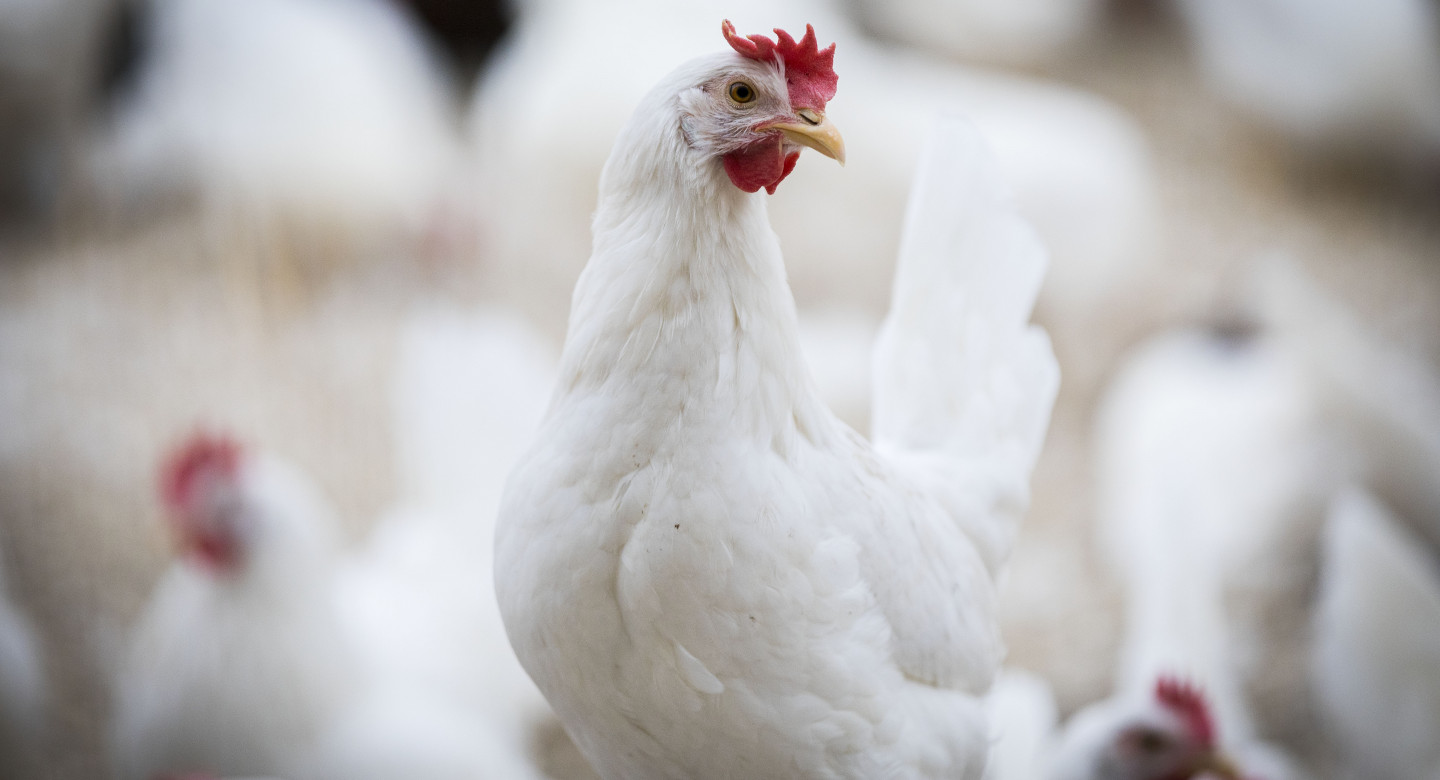 FUMI Ingredients develops plant-based egg whites
Egg white is the most important animal-based ingredient in many food products, from marshmallows and merengues to most bakery products. Using micro-organisms, the Netherlands Wageningen University biochemists Edgar Suarez Garcia and Corjan van den Berg, founders of FUMI Ingredients, created a tasteless ingredient with the same emulsification, foaming and binding qualities as animal-based egg white.
The FUMI process
The name FUMI is an abbreviation of 'functional' and 'microalgae'. Currently, the food industry uses microalgae and other micro-organisms, but on a limited scale – mostly in the form of dry end products, such as pills and powders. The founders believe that microalgae and other micro-organisms are currently not being used to their full potential in the food industry. FUMI wants to move beyond the creation of mere dry end products, by refining microalgae – naturally present – to create ingredients which function just like regular food products, a novel use of microalgae.

This approach is potentially applicable in many branches of the food industry all over the world.
FUMI meets the vegan challenge
The market for meat substitutes and other vegetarian products is booming, spurred by a growing consumer interest in the health benefits and environmental impact of their diet. In recent years, the number of Europeans who consciously abstain from eating meat one or several days a week has increased, as has the number of full-time vegetarians and vegans. Developing new products for these ever-growing target groups is one of the challenges facing the food industry in the near future.

For many years, finding a plant-based alternative for egg white has caused food manufacturers worldwide headaches. This could, for example, be the last step in making meat substitutes completely vegan, significantly expanding the existing customer base.
For many years, finding a plant-based alternative for egg white has caused food manufacturers headaches
FUMI and sustainability
According to FUMI calculations, their method to produce egg products without the need for live chickens has an extremely low carbon footprint. The new process would reduce carbon dioxide emissions by 95 percent – making an important contribution to mitigating climate change and reaching the Sustainable Development Goals (SDG). In addition, the FUMI founders have developed a cost effective production process using ground materials otherwise disposed of. This has resulted in a product which could potentially become cheaper than its regular alternative.

Cheaper and more sustainable. By using and upcycling waste products, such as used brewer's and baker's yeast, FUMI contributes to a more circular economy in which materials are used and reused in an ever-lasting loop. Egg white produced without animals would mean concerns about animal welfare would be a matter of the past as well. Finally, the egg white replacer could potentially be used not just in food for human consumption, but also in animal feed, reducing the carbon footprint of animals even further.

FUMI was winner of the EIT 2019 Food Innovation Prize, the Most Innovative Alternative Food and Beverage Ingredient Award as well as the 2019 Rabobank 2019 Sustainable Innovation Award.
FUMI reduces carbon dioxide emissions by 95 percent
Growing market
With the global egg white market valued at an estimated 30 billion dollars, FUMI will be competing with other companies producing plant-based proteins for the food industry. Suarez Garcia and Van den Berg say their technique is the most sustainable and economical way of producing the plant-based egg whites, they are also the first to produce the ingredient GMO-free. Innovation Industries and SHIFT Invest, an impact venture capital fund, together invested €500,000, allowing FUMI Ingredients to turn a lab-proven product into a commercial success. Some of the world's leading food manufacturers have already shown interest in working with FUMI.