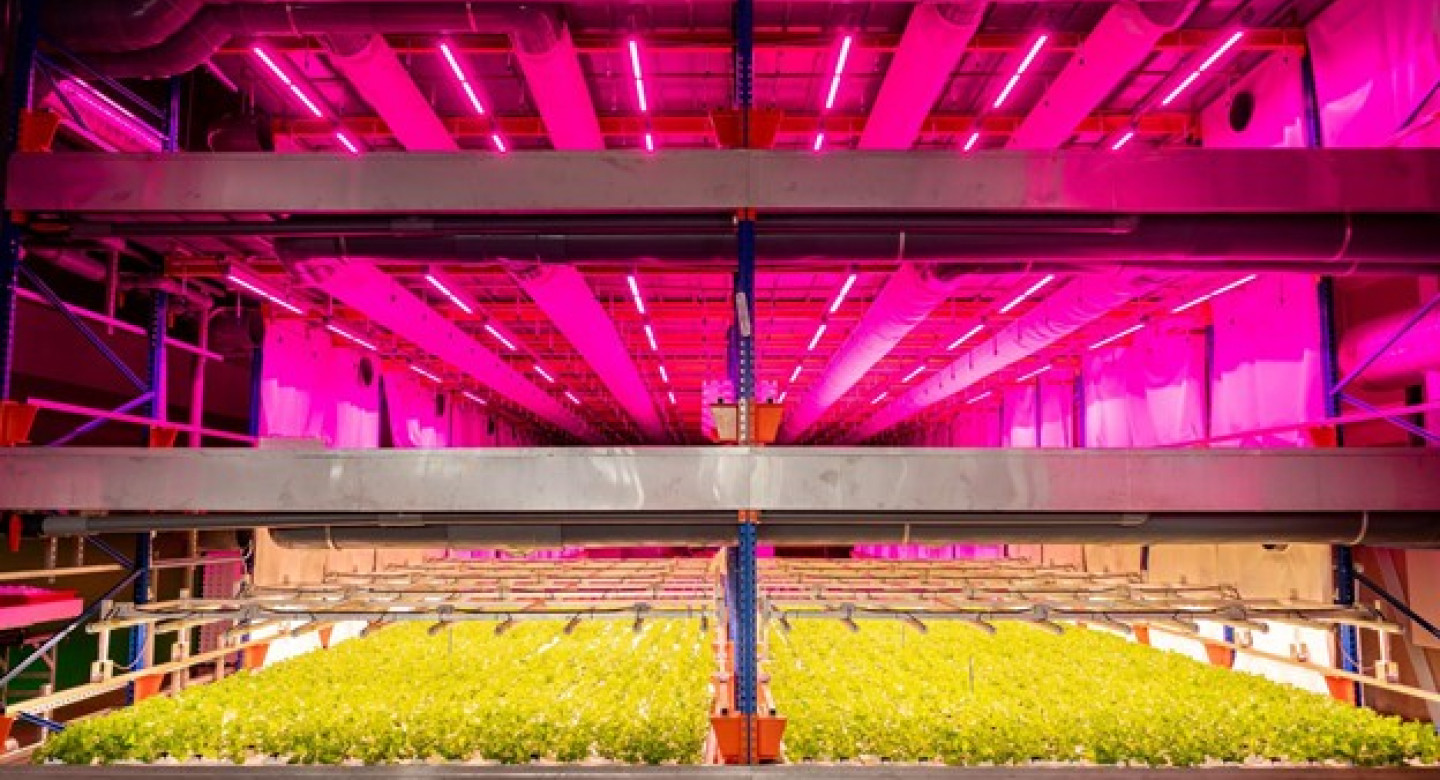 Urban Farming Partners: turning growing cities into thriving farms
Singapore is better known for its skyscrapers than its farms. Less than one per cent of the country's territory is agricultural land, and it imports over 90% of its food. This makes Singapore particularly vulnerable to fluctuations on the world food market. To remedy this, the government wants to boost local food production and has set a goal to produce 30 percent of its nutritional needs locally by 2030. Singaporean-Dutch partnership Urban Farming Partners Singapore (UFPSG) is keen to support this ambitious goal.
In land-scarce Singapore, enhancing local food production is no easy feat. To overcome land and resource constraints, there is a need to make food production smarter and more innovative. Millions of square metres inside Singapore's high-rise buildings are currently empty and not being used. With the right knowledge and technology, they can be converted to indoor farms. And this is exactly what is happening. All over the city-state urban farms are emerging, on rooftops, in schools and warehouses and underneath skyscrapers. UFPSG's ultra-modern indoor farm GroGrace is next.
With the right knowledge and technology, vacant metres can be converted to indoor farms
Partnership for food security in Singapore
Singapore Food Agency supported UFPSG to develop a state-of-the-art indoor farm. Their ultimate goal? To contribute to Singapore's food security. To produce high-quality, fresh and nutritious products, as close to the point of consumption as possible. In October 2022, the UFPSG's farm is set to deliver its first vegetables to consumers in Singapore. Annually, the farm is capable of producing at least 33 tonnes of leafy greens, baby greens, fennel and leek and all kinds of herbs.

Using localised Dutch technologies, cities such as Singapore will be able to grow veggies and herbs in existing buildings without as much as a ray of sunlight. GroGrace is not just another vertical farm, but also an R&D centre to experiment with new crop varieties, to try new methods and see what works best to cultivate fast-growing crops.
Reducing environmental impact
Global warming and lack of raw materials affect Singapore as much as the Netherlands. Urban farming can help us reduce carbon emissions, maximise the use of precious resources and increase our climate resilience. The environmental impact of indoor farms is already much lower than traditional, open-air farms, and on top of that the GroGrace farm is nearly four times as efficient as conventional indoor farms.

With its perfect circular design, the UFPSG farm serves as a model of what we can do today for indoor farming to make the best possible use of limited water and energy resources. With only a fraction of the water open field crops require, GroGrace will be able to produce up to 60 times as much. Both rainwater and evaporation are collected and reused, while energy comes partly from solar power, limiting the pressure on valuable non-renewable resources even further. As pesticides and herbicides are not needed for indoor farming, we reduce the negative impact on Mother Earth as much as possible.
GroGrace serves as a model of what indoor farming can do to make the best possible use of limited water and energy resources
The future of urban farming
GroGrace is located on top of an existing industrial building. With four 180 m2 growing floors spanning 650 square metres, it serves as a model for the Singapore government and other interested parties to show the potential of urban, indoor farming. The integrated total solution is unique in the world. Slightly adapting this model farm can make a difference in feeding urban populations from Tokyo and Hong Kong to Dubai and Riyadh.


Urban Farming Partners Singapore is a public-private partnership and part of the programme 'Partners for International Business'. The partnership includes the Netherlands Enterprise Agency, the Embassy of the Netherlands in Singapore and private partners Priva, Dry Hydroponics, Walraven, KE GrowAir, Signify, OC Agri, Kenlog and KuiperCompagnons. Together with their Singaporean partner Bambul and supported by Singapore Food Agency, they aim to promote urban farming in Singapore and the world.