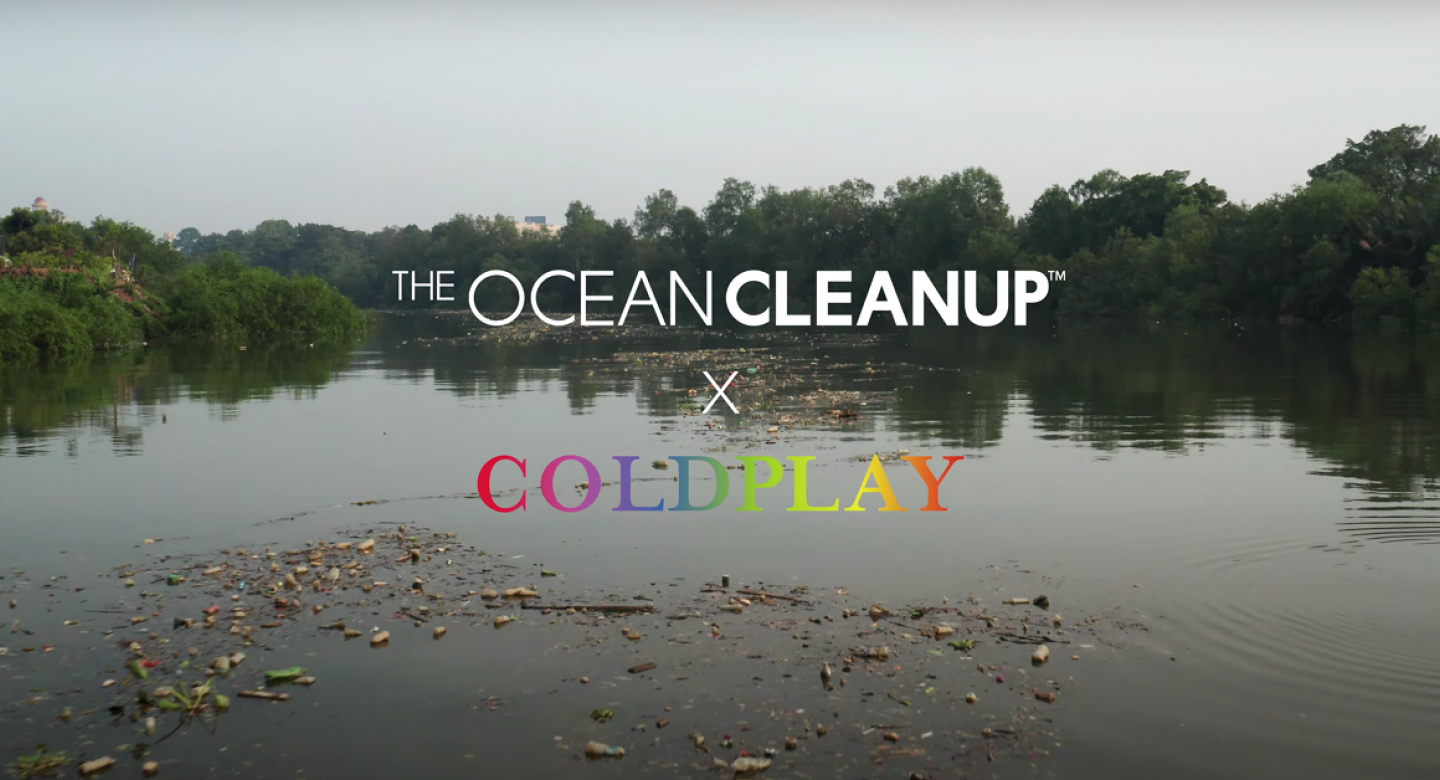 The Ocean Cleanup and Coldplay make waves in clearing plastic soup
Coldplay is widely known for their music, but fans who look beyond the stage are also aware of their continued philanthropic efforts. The most recent initiative they have undertaken is investing in Dutch non-profit, The Ocean Cleanup. Together they are tackling the global challenge of removing plastic from our oceans.
The Ocean Cleanup is an innovative Dutch non-profit organisation actively involved in finding solutions to clear up the world's five great garbage patches. Our article 'The Ocean Cleanup turns ocean trash into treasure' explains what it is doing, and the impact it is having. 
Intercepting plastic waste
Coldplay is taking up this challenge by investing in Interceptor 005/ Neon Moon 1, which will be deployed in Malaysia this year. According to The Ocean Cleanup, this is the first vessel to use its third-generation design. The aim of Interceptors such as these is to clear up plastic waste from 1000 of the world's most polluting rivers. Investments and collaboration such as this will enable this project to scale up and help The Ocean Cleanup meet its goal to rid our oceans of plastic. 
Coldplay says, "Without action, there could be more plastic than fish in the oceans by 2050, which is why The Ocean Cleanup's work is so vital. We're proud to sponsor Interceptor 005 – aka Neon Moon 1 – which will catch thousands of tons of waste before it reaches the ocean."
The completion and deployment of Interceptor 005 is due in spring 2021. It will join efforts already underway in countries like Indonesia, Malaysia, Dominican Republic, Vietnam, the United States, Jamaica, and Thailand. 
Valuing Water Initiative
We applaud this great example of collaboration. Coldplay's involvement will help draw attention of millions of people worldwide to the great work of The Ocean Cleanup in clearing the issue of plastic soup. The Netherlands is committed to solving global challenges together with our partners around the world. That's why we  launched the Valuing Water Initiative to raise awareness about how valuable water is and to stimulate governments, organisations and individuals alike to take action to solve water-related challenges.
Great ideas only come to fruition when we unite.
Find out more about the Valuing Water Initiative and join our We Value Water campaign.