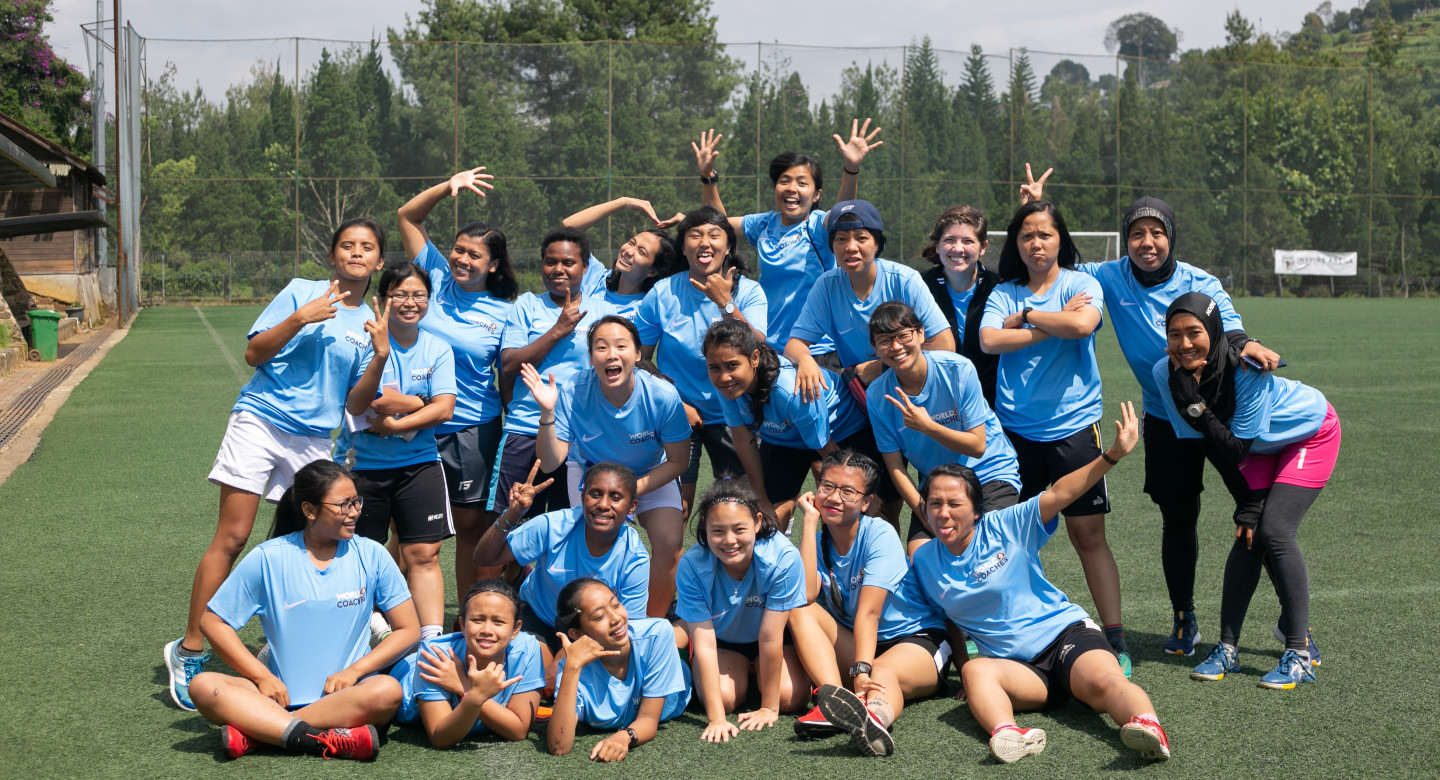 Netherlands raises a #WhiteCard for peace and sustainable development
Today, on the International Day of Sport for Development and Peace (6 April), we celebrate not just athleticism, team building, or the many benefits of playing sports. We also put the #WhiteCard initiative in the spotlight. As opposed to the red card which signifies a major sporting offence and exclusion from sports, the #WhiteCard symbolises inclusion, tolerance and peace in sports and beyond. It is a sign of commitment to peace efforts worldwide.
Building vital communities worldwide
Sports  are also instrumental in achieving the United Nation's Sustainable Development Goals (SDGs). The power of sports in empowering young people around the world and as a catalyst for a positive change is undeniable.  For that reason, the Netherlands raises a #WhiteCard to promote the Sport for Development programme. The Dutch government has structurally supported Sport for Development programmes for over a decade. The unifying and bridging role of sport is used to support the achievement of the SDGs.
The Dutch Sport for Development programme promotes a world in which children and young people actively contribute to 'vital communities' through sport and play. It is an alliance consisting of the International Sports Alliance (ISA), Right To Play (RTP), Royal Dutch Hockey Association (KNHB) and the Royal Dutch Football Association (KNVB) in cooperation with the Dutch Ministry of Foreign Trade and Development Cooperation. The programme is currently active in different regions across the world.
Vital communities are defined by the inclusion and participation of all members whatever their age. By emphasising inclusion and diversity, a community is in a better position to support its members and look after itself. Vital communities recognise the key role played by young people and the beneficial impact of their active participation in all aspects of life including sports.
Michael van der Star, Manager International Relations & WorldCoaches at KNVB:
"Vital communities for us are communities that are inclusive, in which everybody can participate and are also able to safely and responsibly develop themselves. Wherever you come from, whatever your background is, you can fulfil a role within that community. To elevate the community to a level where everyone can enjoy a happy and healthy life and are also able to enjoy sports. That sports environment needs to be safe, especially for the children. Particularly in the regions where we have been active such a safe learning environment is crucial."
According to Sports for Development, nearly 300 organisations in 8 countries have greatly contributed to the programme. Almost 133,000 youngsters participated in sports and life skills activities. The Sport for Development is implemented through five steps:
Developing life and leadership skills in children and young people through participation in sport and play-based activities;

Training and supporting coaches, young leaders and mentors so that they can take on a facilitating role in the development of youth;

Capacity building through Civil Society Organisations (CSOs) by training and coaching (young) staff and volunteers;

Developing community knowledge and awareness on issues such as children's rights, equality and inclusion, the importance of sport and play for education, and the development and importance of community engagement;

Lobbying and advocating (local) governments and private sectors to recognise sport and play as vital to community development and prosperity.


 
International projects
The realisation of a 'Colour Field' at the Nehru Stadium in New Delhi, India, shows how the Sport for Development programme works. Through a partnership with international NGOs and Dutch businesses, the programme created a spin-off, called the 'Colour Field'. It is a mini-sports arena that combines a social sports education programme with excellent sports facilities, a lighting centre and clean drinking water. The Color Field has brought a significant and positive impact on the young people's lives in the region.
"We bundled the innovative powers of a variety of Dutch businesses. For example, artificial grass producers, fence constructors and water storage builders. They take care of the hardware side, so to say. We did the software side, so educating the people, training the youth and including the social aspect," said van der Star.
This project demonstrates how sports facilities in semi-urban areas provide safe and secure facilities for local children. They provide residents with a place to exercise, meet and relax and in doing so, make cities more liveable for the entire community.
By empowering young people through sports, the Sport for Development programme can be a catalyst for positive change. It also contributes to the realisation of a number of Sustainable Development Goals: SDG 3 (health), SDG 4 (education), SDG 5 (gender equality) en SDG 11 (sustainable communities). Aside from 'Colour Field' there are many other international projects both involving Dutch businesses as well as local organisations.
"For example, we did a collaboration with Signify where two worlds join together," Van der Star highlighted. "Signify launched a programme in Africa, which relates to solar-powered LED lighting, and they did a roadshow from Capetown to Cairo. We joined them in that programme. As they went along different sports facilities along the way we worked together with the coaches. You find each other in that way and also enhance each other."
He continued: "Our local partner in Indonesia did research on gender-based violence in the country, which alarmingly has increased during the pandemic. We are very supportive of their efforts to use sport to prevent violence against women. We like to let local organisations take the initiatives and then we, together with other parties such as embassies, enhance that."
The Sports for Development programme is always looking for new team members who are able to take forward the #WhiteCard agenda and foster peace through sports. We invite social actors within sports, education, development cooperation, science, government and the private sector to come and join the programme. The Sport for Development programme is supported by the recently launched public-private SportsNL initiative.
Let's change the game together!