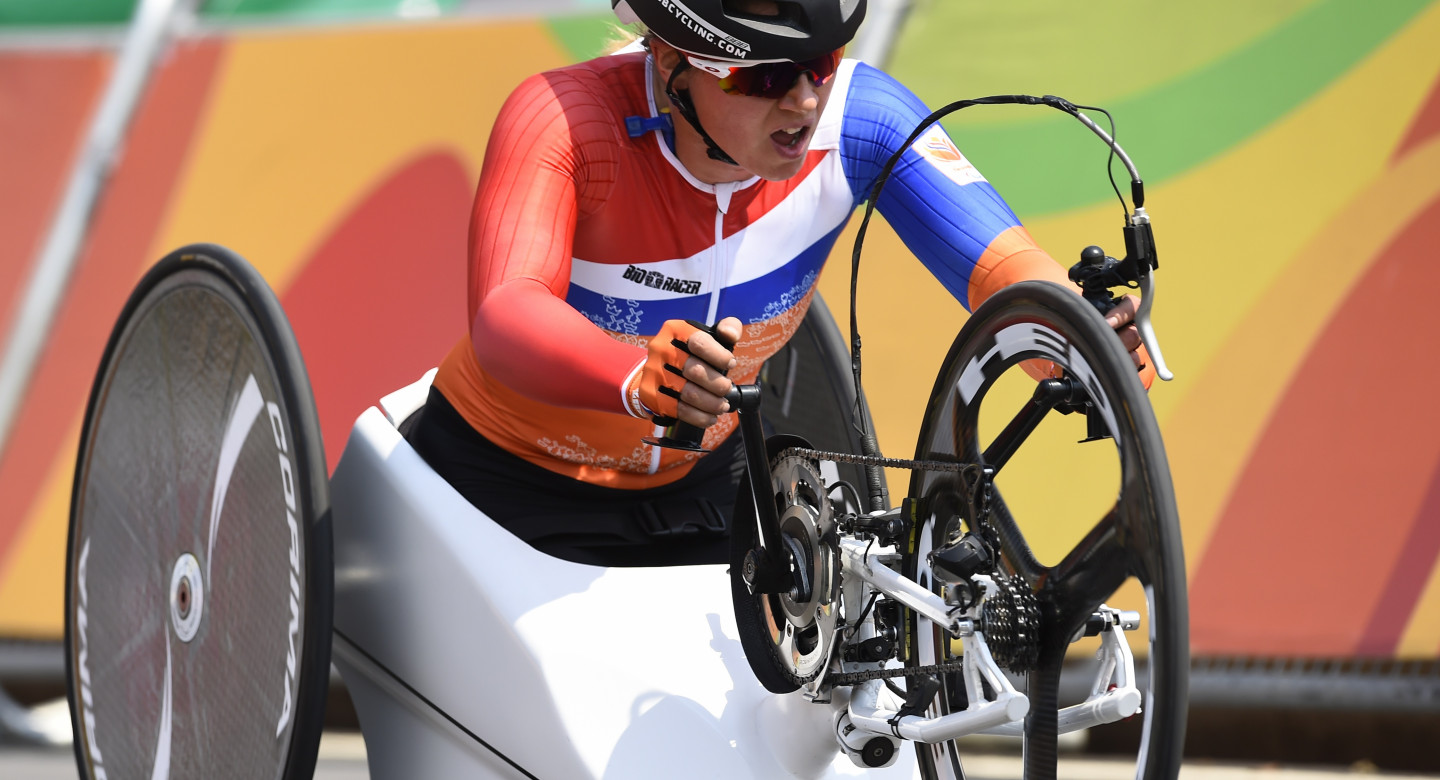 The Game Changers: how sport events drive sustainable change
An inclusive society with reduced inequalities. This is common goal among all members of the UN. An inclusive society means everyone can fully participate and belong in society, including those who are dealing with a disability. More than a matter of accessibility, true inclusion also relies on awareness and inspiration. The Game Changer projects aims at doing just that.
Sport as a platform for inclusivity
Organised sports date back almost 3000 years, when the Greeks started the very first Olympic games, also known as the Ancient Games. It wasn't until 1896 that the first modern Olympics took place. Beginning in Athens, the games have since been held across the world, bringing people together from all areas of the globe to celebrate their country's athletes. From St. Louis to Helsinki to Sydney, the games have showcased the outstanding abilities of our world's athletes.
With all eyes on Japan this year, the NOC*NSF (Netherlands Olympic Committee and Netherlands Sports Federation) focuses on their latest social project: The Game Changers. Launched in 2017, the project aims at improving the integration of people with an impairment in society. This is in line with one of the main objectives of Tokyo 2020 organising committee and the Japanese government, with the 2020 Tokyo Olympics as a catalyst for change.
As the only truly global multisport events, the Olympics and Paralympics provide an excellent platform to drive sustainable change. Sport, as an enabler of sustainable development, has a particular power in contributing to all SDGs. Embracing recent social movements, sport has become a key player in the fight against social inequality, with the potential to be inclusive, innovative and sustainable. Three ideals the Netherlands values highly.
Changing the game together
Through the Game Changer project, anyone with an impairment is encouraged to use sport to boost their self-confidence. The goal is to facilitate the integration of those with a disability into society, while strengthening connection between individuals with and without an impairment. Therefore, people with a disability, of any kind, are at the very heart of this social project. 
The project facilitates knowledge exchange between Dutch and Japanese parties. Through a number of seminars and workshops, Dutch experience is shared with Japanese counterparts to foster social inclusivity to those who feel left out. The Netherlands has, over the last few decades, gained a lot of experience in enhancing social inclusivity through sports with the help of a number of federations and the NOC*NSF. Sharing such expertise allows organisations, schools and governmental bodies in Tokyo to independently implement a sports program for people with an impairment in the future.
Dutch Paralympic athletes inspiring others
Because of pandemic restrictions, the project's efforts have continued online. Still, the Game Changer project ignite change through setting up Sport Service Points to help people with a disability find and excel in fitting sports activities. On top of that, Walking Challenges were also organised.
Prior to the global pandemic, Dutch Paralympic athletes (such as wheelchair basketball players Mariska Beijer and Bo Kramer) travelled regularly to Tokyo to inspire those who suffer for an impairment as well as their families, coaches and teachers. By spreading their own personal stories, the Dutch Paralympians remind us: the passion for sports is not limited by any impairment. And this program proves just that.
Collaboration as a key for solving global challenges
The Game Changer project is a joint effort between NOC*NSF, the Japan Sport Council (JSC), the Dutch Embassy in Japan and three districts: Edogawa City, Nishitokyo and Adachi City.  Since the rise of COVID-19 cases last year, the project has continued with its efforts through online workshops and meetings. In May 2021, the Japan Sport Council, NOC*NSF and three districts of Tokyo have renewed a Memorandum of Understanding to prolong the Game Changer project until March 2022.  Find out more about the Game Changer project milestones on Game Changer Tokyo 2020 Project - NOCNSF.