Flying Swans: cool logistics in East Africa
With an ever-growing world population, achieving food security is one of our main challenges in years to come. As food waste accounts for around one third of all food produced for human consumption globally, reducing food loss can contribute significantly to reaching food security. In Ethiopia and Djibouti, the Flying Swans consortium is creating a cool logistics network together with local partners. This network aims to reduce post-harvest loss substantially and create economic opportunities for both countries.
On August 22, 2020, the first ever refrigerated container of Ethiopian avocados was loaded on a train to Djibouti, to be shipped to Europe. It marked an important milestone for the development of a cool logistics network in East Africa. This strategic pilot project plays an important role in improving the production and export of fresh produce, to which the Ethiopian government is committed.
Developing the horticulture sector in Ethiopia
Ethiopia has great horticulture potential, thanks to its vast arable land and a perfect climate for year-round cultivation. Developing the sector could boost the country's economic development and employment as well as global food security.

Currently, Ethiopia's fruit and vegetable sector consists mostly of small businesses with low yields. Poor infrastructure and high transportation costs makes it difficult for farmers to market their produce. The Flying Swans consortium offers an integrated solution for this problem. Their members include global market leaders such as Mercator Novus, Boskalis, the Port of Rotterdam and the Dutch Fresh Produce Centre – all strive to assist emerging economies to cut food loss along the production chain and increase the export of perishable products. The development of a cool logistics network could support the Ethiopian horticulture sector to become competitive on the international stage.

Further development of the horticulture sector will earn Ethiopia foreign currency and investments, and enable neighbouring Djibouti to profit from increased transshipment and transit from Ethiopia. It will also increase employment in agriculture, processing and handling in both countries. In return, the Netherlands gains access to healthy fruit and vegetables supply all year long, and potential additional income from investments in logistics and port development. The costs of trade will decrease for all parties. And finally, through this improved cool chain, high post-harvest losses can be avoided, making even more healthy and nutritious food available for consumers in Ethiopia and beyond.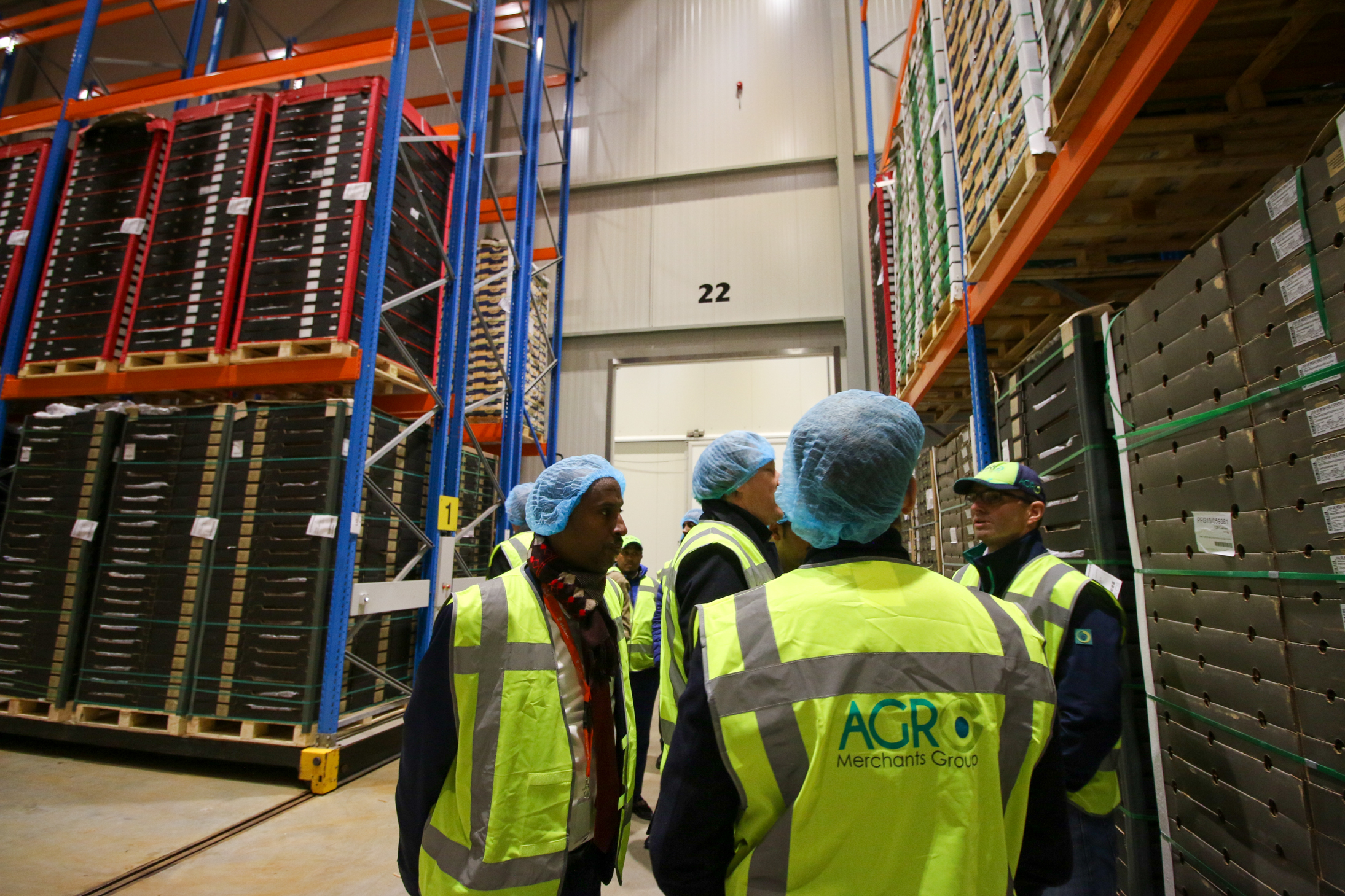 A national cool logistics network
Having the capacity to keep fresh produce cool is absolutely crucial to serve global markets. Cold storage could diminish post-harvest loss, preserves product quality and increases shelf life. Together with the Ethiopian Railway Corporation and the Ethiopia-Djibouti Railway, Flying Swans made the recently completed railway between Ethiopia and Djibouti suitable for cool transport – the first step towards developing a full-fledged national cool logistics network. Transit time is decreased significantly, from 3 days to just 12 hours. Furthermore, by using containers which otherwise would have returned to port empty transportation costs for fresh produce can also be halved. Decreased transportation costs and times would make transportation of fruit and vegetables from the Ethiopian hinterland to larger cities and beyond more profitable, and boost the horticulture sector as a whole.

Ethiopia's horticulture sector is ambitious. Referring to one of Ethiopia's fastest-growing export industries, Tewodros Zewdie of the Ethiopian Horticulture Producer Exporters Association says "the fruit and vegetable sector in Ethiopia has the potential to become the next flower sector." He believes that in the future, it will be possible to fill five freight trains  with cooled fruit and vegetables every week.
"The fruit and vegetable sector in Ethiopia has the potential to become the next flower sector"
Partnership for development
The cooperation between Ethiopia, Djibouti and the Netherlands represents a win-win-win situation for all partners involved. "The partnership combines Ethiopia's new logistics and agriculture potentials with Djibouti's maritime position and the Netherlands' world-class experience in agro-logistics", says Thijs Woudstra, Deputy Head of the Netherlands Embassy in Addis Ababa.

In addition to designing the cool logistics network, Flying Swans will support Ethiopia by identifying growth opportunities, connecting food producers and importers, and by sharing best-practices regarding food production and export. Altogether, these measures should boost Ethiopia's horticulture industry