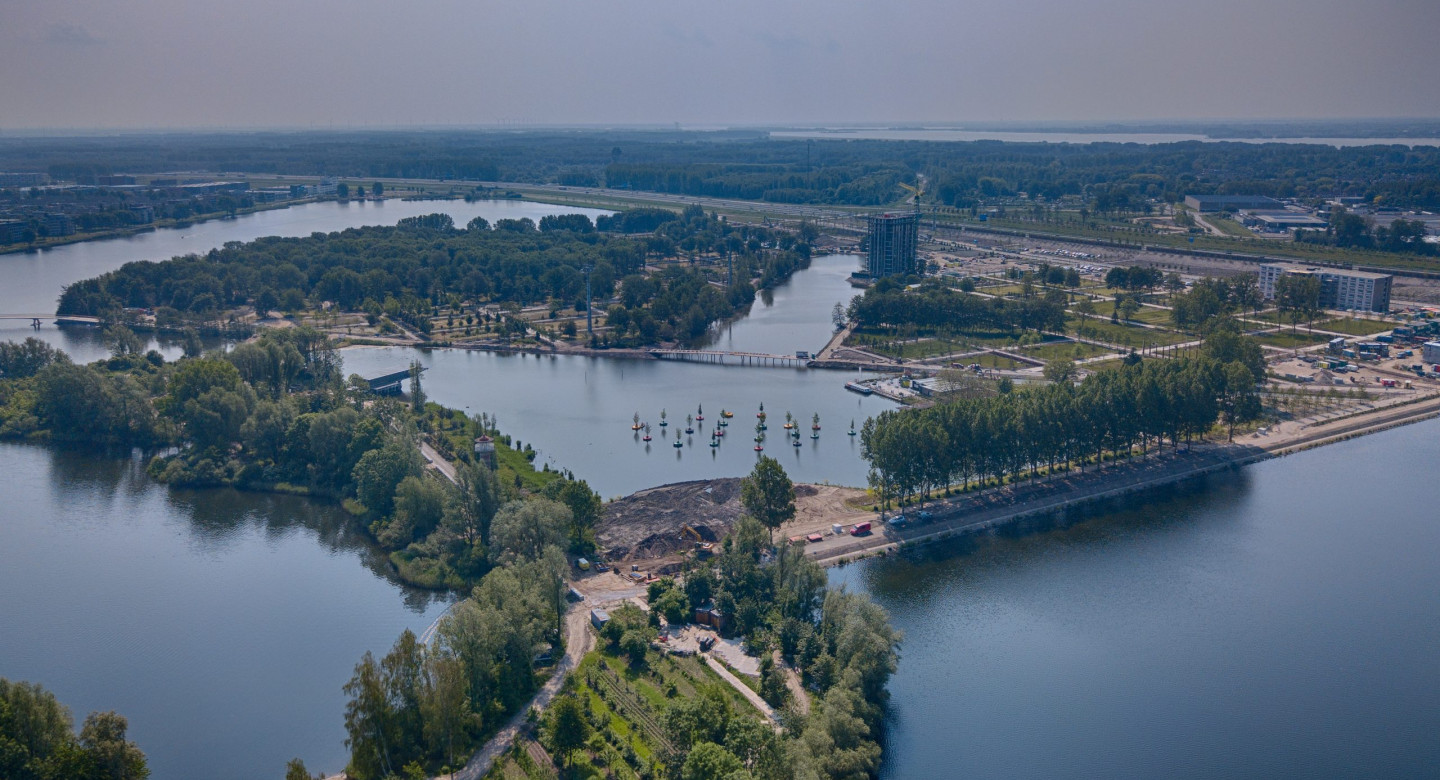 Floriade 2022: Green solutions for urban challenges
We are on the verge of great transitions. Climate change, food security and decreasing biodiversity — all require our immediate attention. By 2050, the global population is projected to reach 10 billion people, driving up demand for scarce resources such as water, energy and food. More than two-thirds of this population will live in urban areas. How can we make cities more healthy, liveable and sustainable in the future? And how can the Netherlands help?
Economic hub. Cultural centre. Place of leisure and recreation. Everything you need within a short drive, public transport ride or even walking distance. No wonder so many people feel drawn towards cities. But as more and more people move away from the countryside, the pressure on urban centres continues to grow. Investing in green spaces is a smart, quick and easy way to significantly improve the urban living experience and ensure cities, and our Earth, stay habitable.
Green cities, happy cities
Research suggests greener cities are happier cities. Parks, community gardens, riverbanks, trees lining the streets and private backyards all contribute to a healthier living and working environment. Green spaces reduce stress, increase happiness, boost creativity and vitality, and bring people closer together. And at the same time, greener cities also improve biodiversity, air quality, water management and help mitigate the effects of climate change. 10% more green, for example, on average reduces the heat island effect in cities by 0,6 ºC. And a single tree can trap the fine particles equivalent of 5,500 car kilometres. All the more reason to green our cities.

 
Greener cities are happier cities
Green cooperation across borders
All over the world, cities are starting to appreciate the functional qualities of greenery. Going beyond aesthetics, the Netherlands supports cities worldwide to develop sustainable and smart green solutions for urban challenges. We put our expert knowledge on grass seeds, bulbs, plants and trees at the disposal of urban areas under pressure and work with public and private partners around the world to grow green cities.

For example in Romania, where a group of Dutch companies collaborates with local architects, urban planners and landscapers to adopt sustainable and innovative green urban concepts and solutions. Together, they redesigned and planted the gardens of the Romanian Parliament building. Or in Serbia, where Dutch public and private organisations help Serbia's cities to realise their goal to green at least one quarter of the urban spaces. Dutch initiative Sustainable Urban Delta also aims to inspire megacities to make choices accelerating healthy and sustainable urban growth.
Floriade 2022
In the same spirit of cooperation, Floriade 2022 also brings together governments, businesses and research institutions to exchange knowledge, expertise and experiences. This international horticulture exhibition is an opportunity to discover potential green solutions for urban challenges. From the Netherlands and around the world.

Between April and October 2022, more than 400 Dutch and international exhibitors will gather in Almere to show their solutions and explore how together we can make cities more fun, sustainable and liveable. How can we grow sustainable food in cities? Or generate and use clean energy efficiently? And how can we develop a healthy living environment that supports an eco-friendly lifestyle? Floriade will show new, practical and easy-to-manage green concepts that can help us achieve all that and more.
Going beyond showcasing technology, the Floriade is an immersive experience. Young and old can roam through the arboretum, or living catalogue of trees and plants. They can dive into the world of urban food production, and learn about sustainable agriculture and horticulture or artificially produced food. Or discover new inventions for generating, storing and saving energy. Innovation enthusiasts will love the Dutch Innovation Experience (Di-X), while those interested in how horticulture can contribute to the green city of the future should not skip greenhouse complex The Green House. The Agroforestry Experience shows how trees and shrubs contribute to ecosystem restoration.
Floriade is more than just a nice green day out. With Floriade 2022, the Netherlands also provides a meeting space for the international green community to come together and work on innovative solutions that make cities more sustainable and liveable. Some important dates to put in your agenda: 12 May (Water, Energy, Food Nexus Conference), 17 June (Nature Conference) and 29 June (Green City Conference).
The opening and beyond
King Willem-Alexander of the Netherlands will officially open Floriade Expo 2022 on 13 April. With a grand open-air show, theatre group Vis à Vis will ensure that the opening will be a day to remember for years to come. The next day, on 14 April, the Floriade will open its doors to the general public.

Until 9 October, visitors are welcome in Almere to find collaboration partners, experience the green life and inspire and be inspired to contribute to a more sustainable future. After the Expo doors close, the exhibition terrain will be redeveloped into Hortus, a new, green urban district. Long after the Floriade is over, its grounds will be a meeting place for food producers and manufacturers, retailers, students and researchers working on innovative plans for sustainable future food systems.