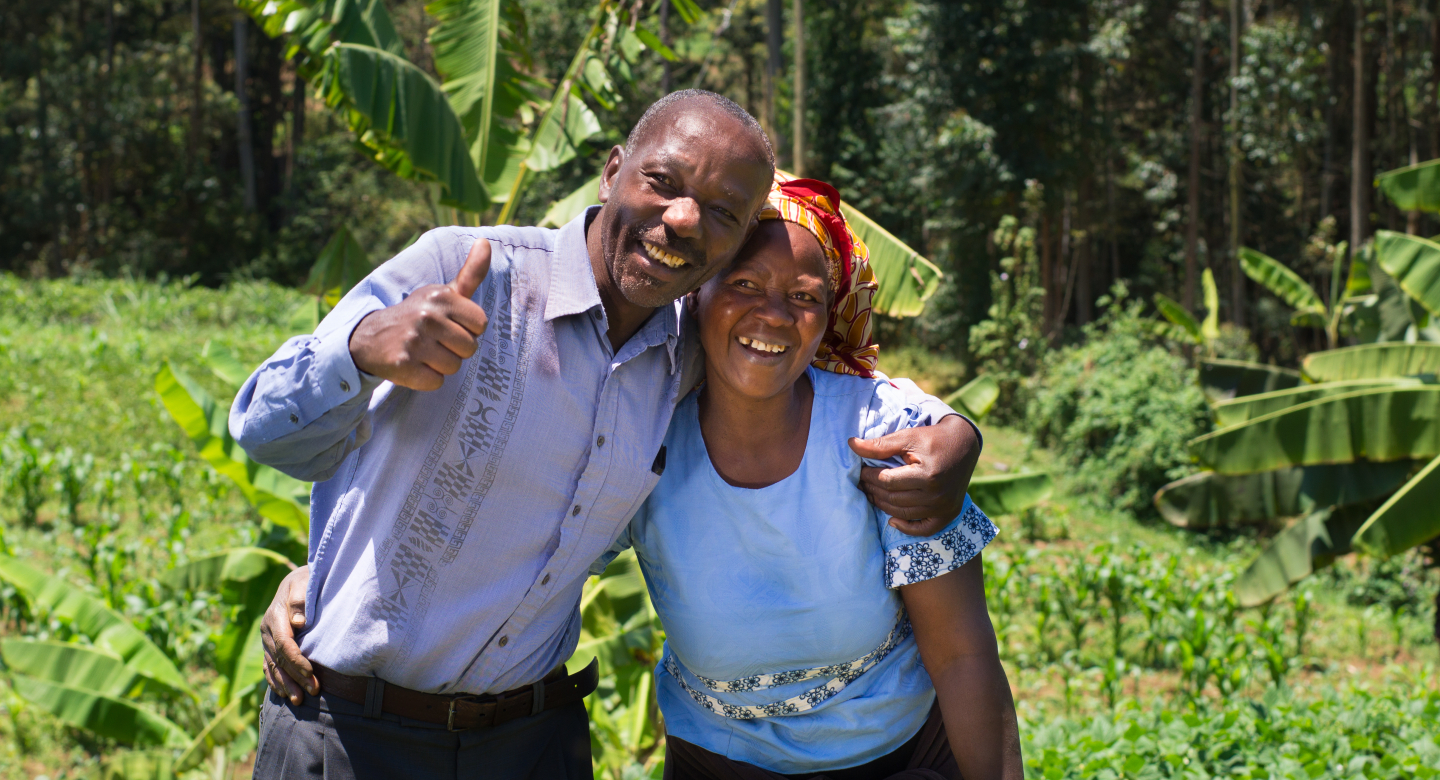 Crowdfunding platform PlusPlus gives money meaning
There is a close connection between hunger and poverty. People who are unable to grow their own food or cannot afford to buy food go hungry. This is a daily reality for over 800 million people worldwide. Impact investing platform PlusPlus helps small and medium-sized (SME) agri-food businesses in developing countries grow by giving them access to  interest-free loans. In this way, PlusPlus boosts food security, entrepreneurship and employment.
Agricultural entrepreneurs provide local communities with food, jobs and incomes. To realise the full potential of their business, they need investments: for innovation, optimisation and scaling. However, their development is often hindered by limited access to affordable funding, as the loans they require are higher than microfinance institutions provide, but too small for traditional banks. This limits their potential social and economic impact. Without investments, they cannot create more jobs, increase their production or improve their income.
Bridging the finance gap
PlusPlus links agricultural entrepreneurs in developing countries to potential private and institutional investors all over the world who provide them affordable loans. PlusPlus is a cross-sector partnership between four Dutch organisations: international development NGOs Solidaridad and ICCO, emerging markets equity investor Truvalu and crowdfunding platform Lendahand. Together, they have created a crowdfunding platform which aims to bridge the finance gap. Through Europe's first NGO-backed impact investing platform, investors loan money to cacao farmers in Ghana, pineapple growers in Benin, or maize farmers in Kenya.
The meaning of money
Since its launch in August 2020, private and institutional investors have contributed nearly 90,000 euros for agri-food businesses in developing countries. As a result, so far nearly 2,600 local farmers in Benin, Indonesia and Kenya were able to increase their food production and income. In addition, the project already ensured employment for nine locals.
And this is only the beginning. PlusPlus is currently raising capital for projects in six countries: Colombia, Ghana, Indonesia, Kenya, Mexico, and Zambia. The required loans of 12.5 million euros will go towards funding 30 selected businesses, which together are serving around 30,000 small farmers.
PlusPlus coaches help agricultural entrepreneurs who receive the loans to implement sustainable farming methods, increase production, and grow their business in general. After they repay their loan, the capital can be reinvested in another company. By continuously reinvesting the money raised, PlusPlus intends to support the expansion of many more agri-food businesses.
Scaling PlusPlus
By supporting ambitious agricultural entrepreneurs in developing countries, PlusPlus contributes to sustainable economic development and the global fight against malnutrition and poverty. In the future, PlusPlus aims to scale and replicate the programme in other countries together with other NGOs.