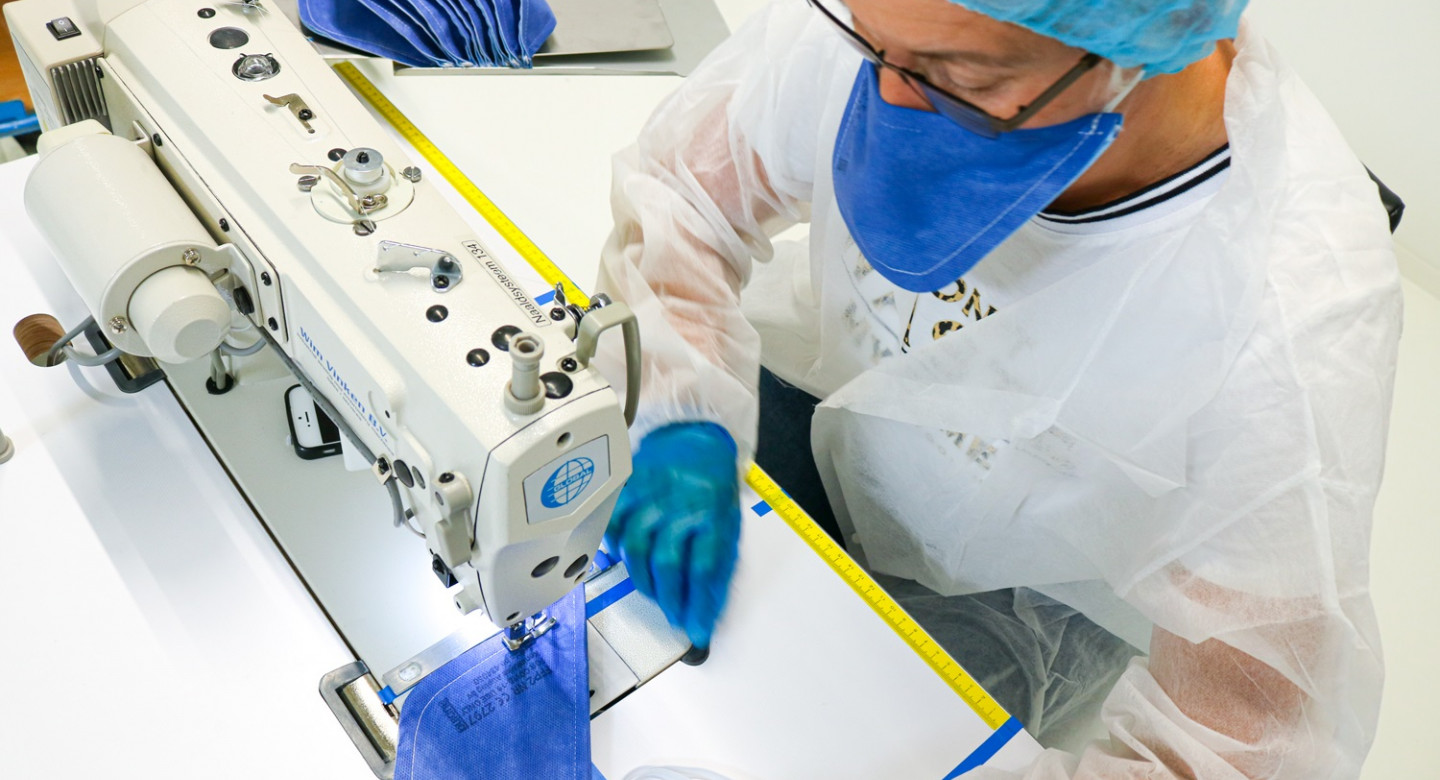 Consortium builds PPE production lines to fight corona
The corona crisis has set companies scrambling to contribute to the effort to save lives. Across the world businesses from different sectors and knowledge institutions have joined forces to help where they can, even if it means switching production lines to manufacture a totally different product. One of many examples is science company Royal DSM, circular mattress manufacturer Royal Auping and Afpro Filters. Together they formed a consortium to counter the shortage of Personal Protective Equipment (PPE) by making certified medical face masks.
Hand-made masks
The companies bundled their knowledge to produce high-quality FFP2 face masks. DSM is responsible for procuring meltblown fabric, one of the scarce raw materials from its international network. It took a less than a record three weeks for the first box of hand-made masks to be presented to the Dutch Minister for Medical Care Martin van Rijn. Now Auping and Afpro are racing to build machines so that they can ramp up production.
Not only the face masks have to meet the strict European standards so that they can be used in intensive care, the production processes also have to be approved. An English accredited test house, a so-called notified body, was called in, as no Dutch companies are accredited to approve these processes. Once the machinery and processes are in place, Auping and Afpro aim to produce 1 million face masks a week at cost price. This will cover 25% of demand for medical masks in the Netherlands, the rest will continue to be imported from China.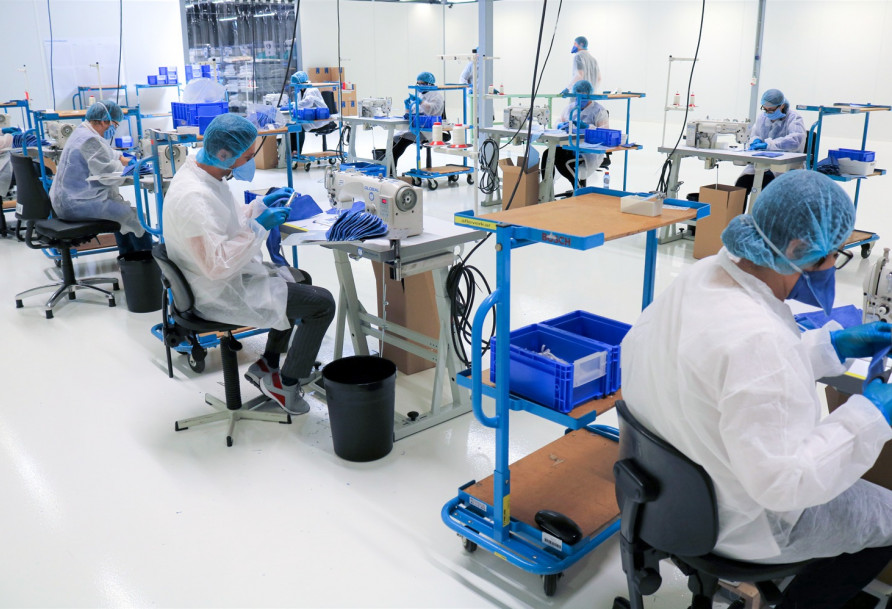 PPE stocks
Dutch Minister of Economic Affairs and Climate Policy Eric Wiebes praised the work,
"Thanks to this joint effort from these companies and the government, the production of high-quality masks can now begin, despite the scarcity of materials and machinery."
Now the worst of the corona outbreak in the Netherlands has passed, stocks have been replenished. In future, enough stock will be stored to supply hospitals and other health care institutions for up to six months.
Photos: Royal Auping