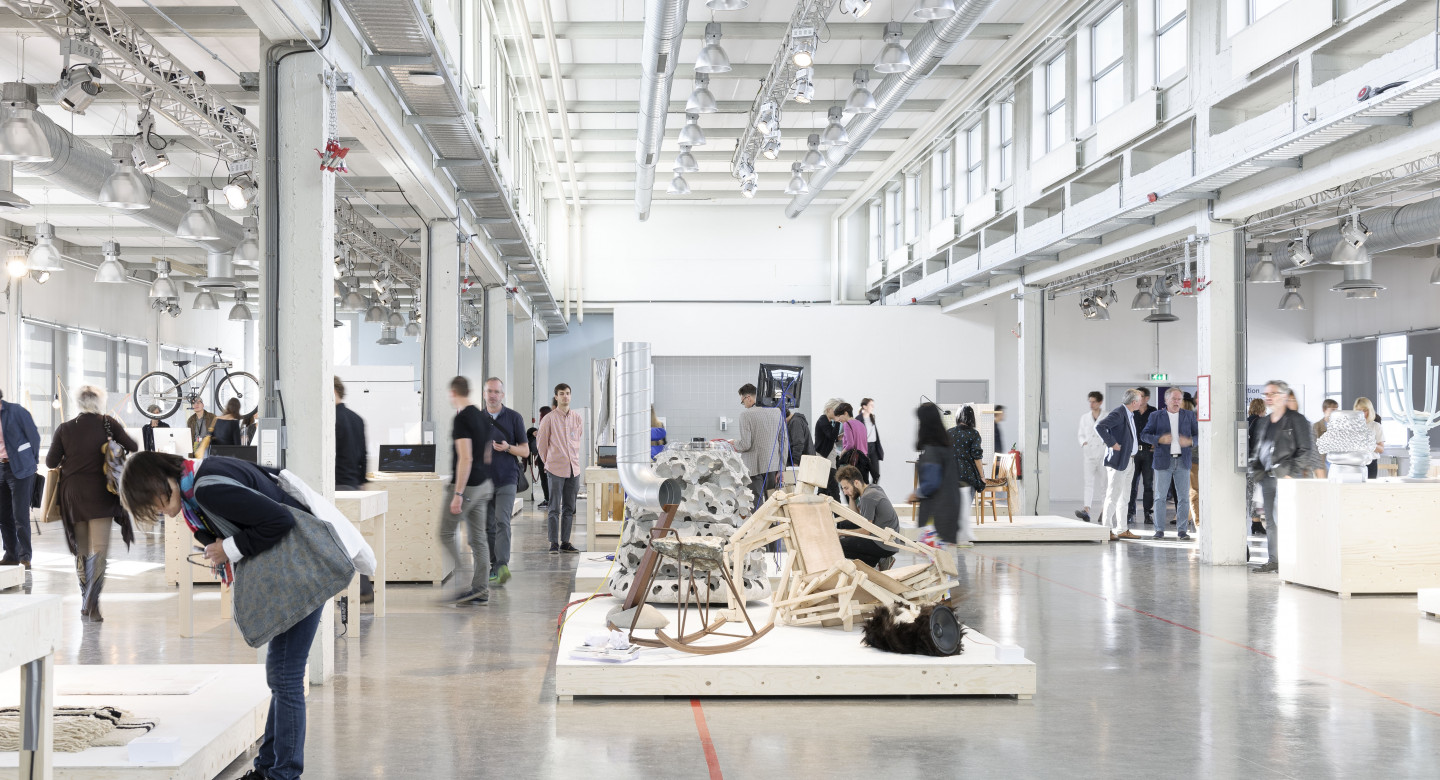 Less is more: From Dutch Design Week to Dubai Expo
Every year in October, the city of Eindhoven hosts the biggest design event in Northern Europe: Dutch Design Week. With ideas from over 2,600 designers, the event showcases the practicality and culture of Dutch design. Each year more and more solutions for solving global challenges are on display under a specific theme all over the city. This years theme is "The Greater Number", which highlights the need for more circularity. It is a global call for less consumption, less production and less waste.
Innovations and sustainability at the heart of Dutch design
Building on the Netherlands' rich artistic history, we strongly believe that design and creativity can transform society and solve some of the biggest challenges we face globally. We know that businesses, governments and science cannot solve complex global issues alone. Our out-of-the-box thinkers and inclusive designs are what make us the 6th most innovative economy in the world.
A combination of innovation and sustainability is at the heart of Dutch design. It begins with our education system and continues with our art school alumni, many of whom have already made a global impact.  In fact, two thirds of Dutch designers export their products and services overseas. Dutch creative goods and services amount to a staggering 8.9 billion in export value.
During Dutch Design Week, be sure not to miss, amongst other art schools, the Design Academy Eindhoven's graduation show. It's one of the world's most influential exhibitions from over 180 newcomers, portraying potential new futures and opens ground for new conversations on education, design and curation.
Less consumption, less production and less waste
Dutch Design Week questions the well-being of society in relation to our excessive consumer habits. With the corona pandemic temporarily halting the world, many believe this is the time to change our perspective. A time to change a system that encourages more production of goods than is needed. Dutch Design Week questions whether the global ''culture of things" leads to a happier and better society and how we can create renewed value between consumer and product. 
Similar questions are rising from the Netherlands pavilion at Dubai Expo 2020. Dutch designers at the pavilion have created a miniature circular climate system, showcasing the many opportunities that lie in creating circular designs. The fully circular pavilion was designed to be completely recycled and reused at the end of  Expo 2020 in March 2022.
Many more circular designs can be seen at DDW. From an ultra-light web covering a motorway to making materials from food waste and sewage sludge, Dutch designers are reshaping design to ensure practicality while at the same time drastically reducing humans impact on the planet. But it doesn't stop there, from new ways of growing plants via aquaponic systems to innovative designs for indpendent home offices, there is something for everyone at Dutch Design Week.
Meet the Dutch creative industries
With over 40 international grants and schemes, knowledge sharing and other initiatives, the Netherlands strives to help creative professionals reach their international ambitions. We welcome designers and artists to drive societal change through creative innovation. What is created and produced here sparks reflexions on our consumption habits and demonstrates that with smart, practical solutions, the impact on our planet and society can be significantly reduced.
Visit Dutch Design Week
Visit Eindhoven for Dutch Design Week from 16 to 24 October and discover the designs of tomorrow. The programme includes over 330 events with DDW talks, exhibitions, networking events, workshops and more! You can also follow along online at www.ddw.nl/en.