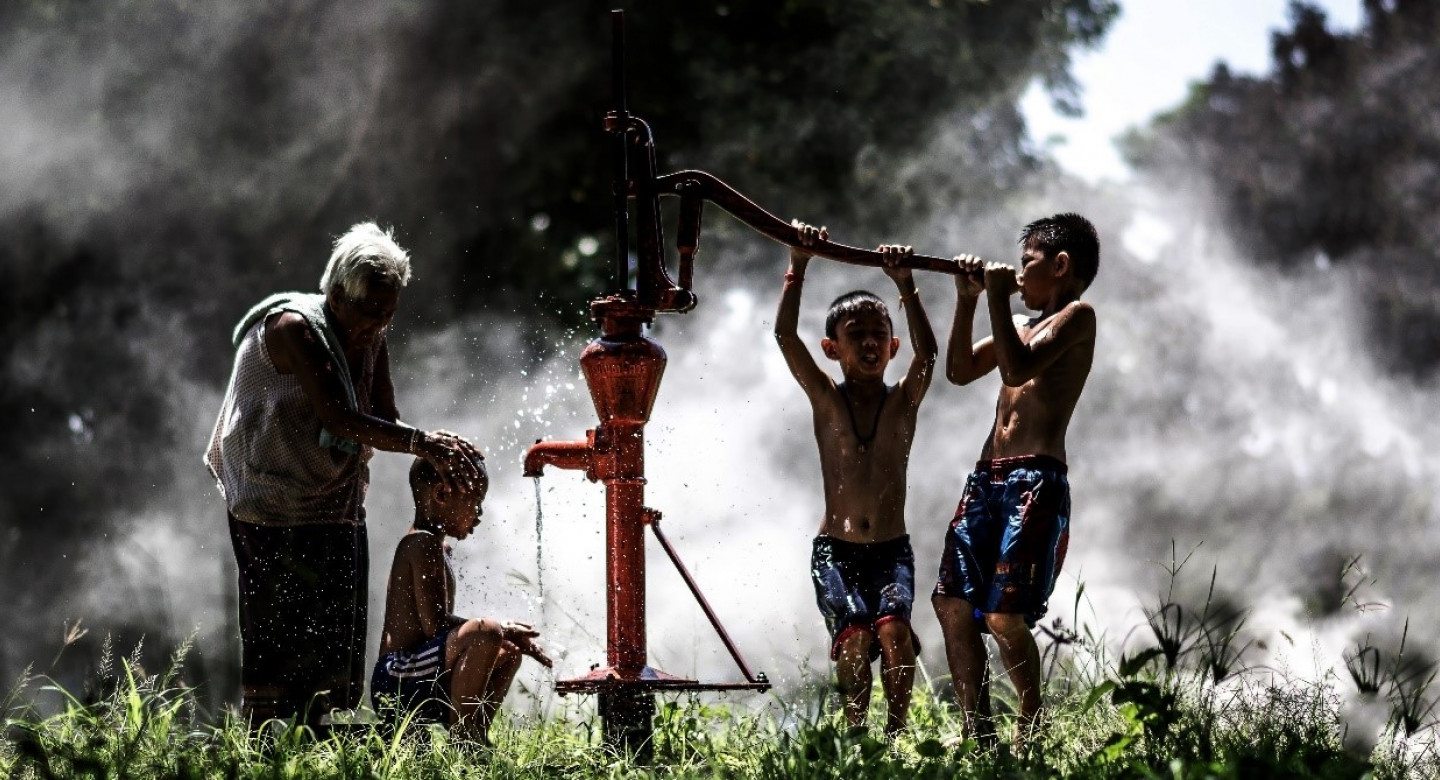 We Value Water campaign
To raise awareness about the great urgency required to address water-related challenges, the Netherlands is launching the We Value Water campaign. You can participate by downloading our  We Value Water communication kit. The kit includes: virtual backgrounds, a GIF, ready-to-use social media posts and, the NL sticker which you can put on your corporate communications, and customisable visuals to show that you are part of the campaign and stand for the value of water.
Water may seem a normal part of everyday life, but this is not the case for everyone in the world. In the decades to come, fewer and fewer people will have access to clean drinking water as many regions grapple with burgeoning water issues. For many water will become too much, too little or too dirty.
In July 2018, the United Nations High-Level Political Forum concluded that the world is off-track to meet the sustainable development goal on water and sanitation (SDG 6). It is in this context that Dutch Prime Minister Mark Rutte launched the Valuing Water Initiative (VWI) at the World Economic Forum in January 2019. The VWI showcases best practices of the implementation of the United Nations Valuing Water Principles. Its main objectives are to bring systemic change to the way water is valued in policy, practice, finance and behaviour and to inspire others to do the same.
"A sustainable and resilient future starts with investing in people, in the enabling environment to secure best catalytic projects to have impact. In other words, we must invest millions to be able to invest our billions wisely. The VWI Journeys will showcase best practices, frontrunners and leaders who are leading by example, already putting this into practice."
The Netherlands is hosting the Valuing Water Initiative secretariat for the first three years. As it matures, the VWI will be adopted by an international organisation.
To kick-start the VWI, the Netherlands will run an international campaign entitled 'We Value Water' from World Water Day (22 March) onwards. What is water worth to you? 
Have we wettened your appetite for more? Read Dutch valuing water campaign strives for safe water for all on NL Platform!
Find out more about the We Value Water campaign in the toolkit or download the We Value Water communication kit below. Apply direct to the NL Branding team for the NL sticker and read the visual identity requirements.