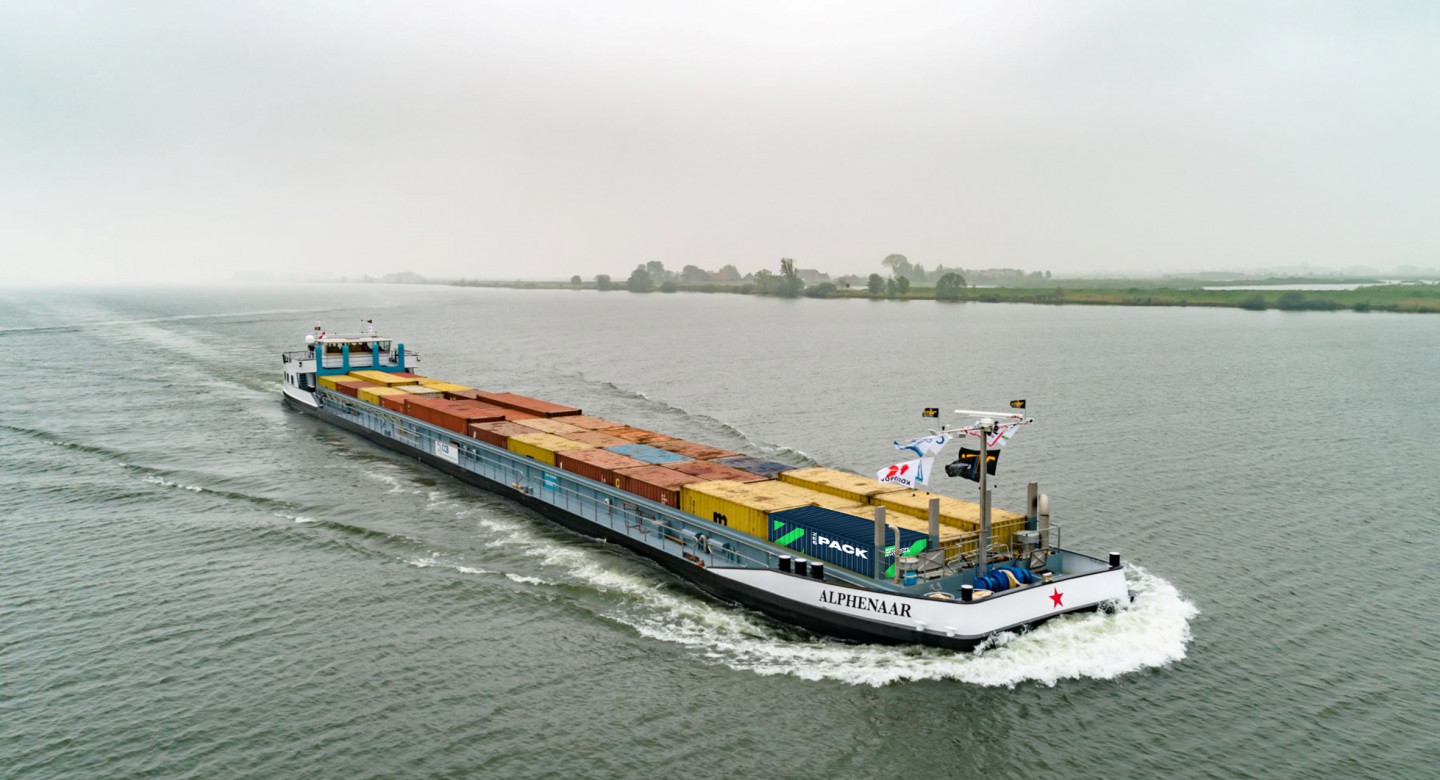 Making clean shipping a global norm
If the world is to achieve the Paris Agreement's long-term temperature goal, it is crucial that the inland shipping and short-sea sectors substantially reduce their carbon dioxide (CO2) emissions and do so fast. Within the Netherlands, freight transport represents almost a quarter of total national emissions, 5% of which comes from inland shipping. That is why, the Dutch national and provincial governments, port authorities, maritime associations, shipping and transport companies, banks and research institutes agreed to a Green Deal to help make clean shipping the global norm.
With nearly 6,000 kilometres of navigable waterways and the largest fleet of inland vessels in Europe, the Netherlands feels a sense of urgency to adopt climate-neutral supply chains and wants to inspire others to join in. Zero Emission Services (ZES) is putting forward a Dutch flagship initiative to facilitate the transition from diesel-powered to emission-free inland shipping and short-sea sailing, befitting of the 2020 World Maritime Day theme: sustainable shipping for a sustainable planet.
Facing the maritime future with renewed energy 
To achieve a sustainable future, ING bank, energy company ENGIE, maritime technology company Wärtsilä and the Port of Rotterdam Authority founded ZES as a joint venture in June 2020, supported by the Dutch Ministry of Infrastructure and Water Management and the Netherlands Enterprise Agency.

Thanks to ZES, converted and newly-built barges can sail on Dutch inland waterways using eco-friendly interchangeable battery containers. These containers – called ZESPacks – are charged with renewable power and can, once depleted, be exchanged for ready-charged replacements along a network of open-access charging points, keeping waiting times to a minimum.

The ZESPacks have multiple applications as they can also be used temporarily onshore for stabilising the local electricity grid and meeting short-term electric power demands. As hydrogen production becomes cheaper in the future, containers fitted with hydrogen-technology will be supplied with power in the same way.   

At present, ship owners are hesitant to invest in net-zero vessels as there is no industry-wide level playing field. To accommodate them, ZES  has come up with an innovative "pay-per-use" scheme. With this scheme, they do not have to invest heavily, for example, in energy-generation equipment; they only pay for the cost of the renewable energy consumed and a rental fee for the battery container.
Beer to boost climate-friendly shipping
ZES has inspired Dutch brewer Heineken to sign up to become its first customer. As part of its ambition to "Drop the C" in its entire supply chain, The Alphenaar is the first inland vessel to use the ZESpack battery to transport beer from a Heineken brewery. In 2021, another 5 vessels will join the fleet. And ZES will focus on extending its network of recharging stations to connect to the eastern city of Nijmegen close to the German border and from Amsterdam and Rotterdam to Antwerp via a transborder corridor.

To sustain the planet for future generations, P4G – Partnering for Green Growth and the Global Goals 2030 – has recognised the importance of decarbonising vessels as quickly as possible because of the long lifespans of ships and has therefore set up the Getting to Zero Coalition. As one of the over 100 signatories to this international partnership, the Netherlands is setting out on voyage towards zero emissions and smart shipping. Let's embark on it together and shape the maritime future now!
Photo: ZES