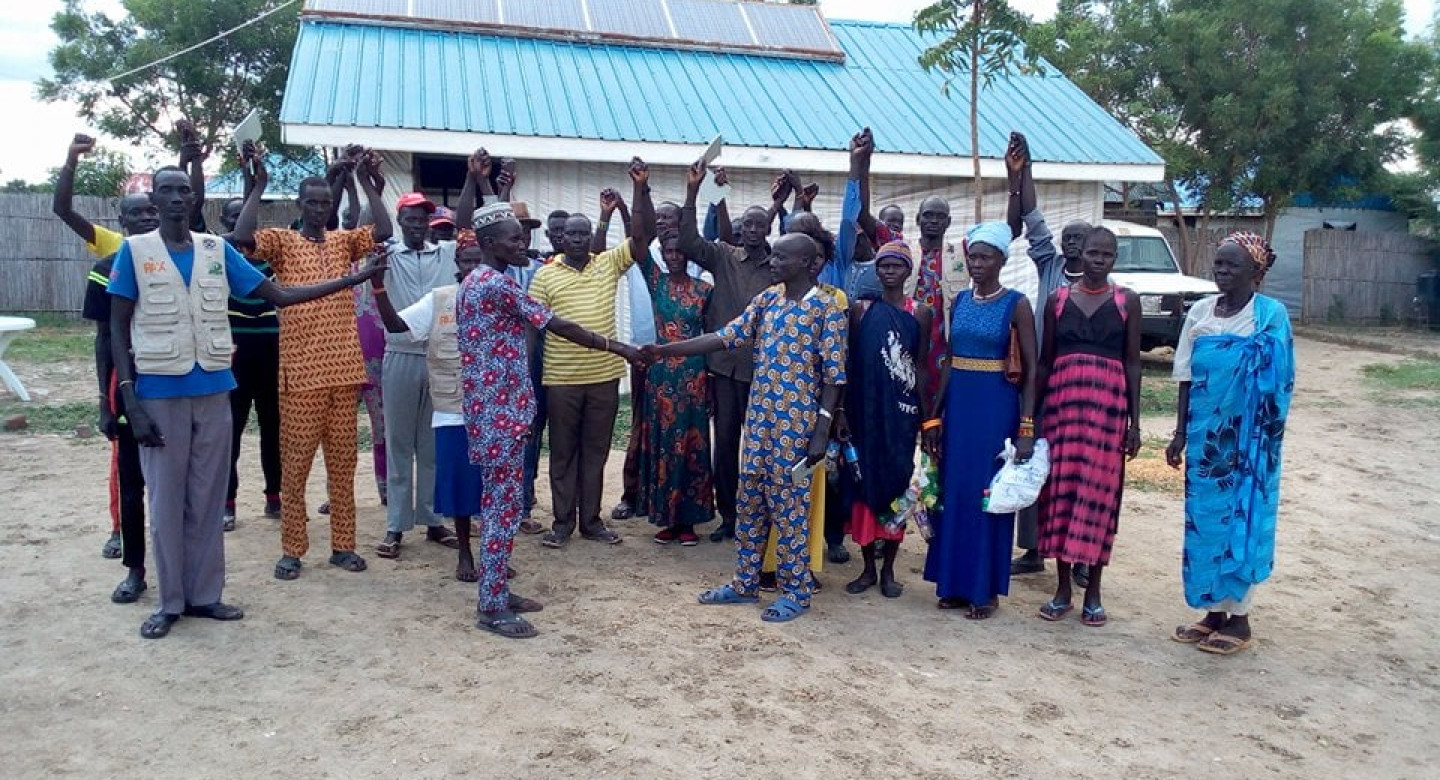 How data can help prevent conflict
The first victim of war is truth is an old adage. The same can also be said of peace. Gathering independent and unbiased information on the situation on the ground following war and unrest is a difficult process. Often the testimonies of victims go unheard, while the official reading of a post-war situation is left to the authorities, or analysts sitting behind desks.
Dutch NGO PAX for Peace has developed a digital solution to this dilemma, the Human Security Survey (HSS). Under the HSS, PAX and its local partners collect large scale data on civilians' perspectives on their own safety and security, and facilitate constructive dialogue about civilians' experiences, perceptions, and expectations in situations of conflict.
HSS is a methology to collect data on civilians' experiences, their perceptions and expectations. Enumerators upload data on KoboCollect - an opensource software tool on their mobile phone. This makes it possible for enumerators in post-conflict zones to collect data from local communities and upload it in encrypted form online immediately. The information is then erased from the mobile phone, so that the authorities or other parties cannot confiscate it. The system also removes the danger of paper reports getting stolen or lost, as bulky reports can draw the unwanted attention. The uploaded survey results can be assessed real time by PAX, thus adding to the quality control.
The involvement of local organisations also assists data collection and promotes local advocacy and local ownership.
Bottom-up accountability
Since 2017, PAX has been implementing its HSS methodology at 7 locations in both Iraq and South Sudan, with plans to expand. The surveys take place once a year, with an estimated 500 to 800 surveys per location making the results representative, and the results are channelled back to the local communities. This helps identify trends and analyse developments, so that strategies and policies can be adjusted accordingly. As a result, accountability becomes a bottom-up process rather than a top-down one.

HSS works closely with local partners. For instance in Iraq, it collaborates with peace organisations Iraqi Al-Amal Association and the Iraqi Al-Firdaws Society. In South Sudan, its partners are Assistance Mission for Africa (AMA). Their feedback is unmissable. It helps the survey design and provides the latest information on security. Their networks help find enumerators and supervisors to work in the field. The involvement of local organisations also assists data collection and promotes local advocacy and local ownership.
Gender Sensitivity
Along with making the collection of data safer, the digital tool also improves its quality. Digital surveys make it possible to skip irrelevant parts of the questionnaire, so that the enumerator can concentrate on the answers rather than struggle through the questions. The enumerators receive 4 days of training in random sampling procedures, interviewing skills, digital data collection, gender sensitivity and research ethics.
In the results of the 2018 survey in Basra, Iraq, we see that security perceptions between men and women strongly differ. Although most people do not feel safe, women believe they are much more likely to be victims of violence. Another outcome shows that the two main factors believed most likely to cause conflict in the community are poverty and poor governance- as was seen in the protests that erupted in the governorate and elsewhere in the country soon after. This is valuable information. If acted upon, it can prevent future conflict in Iraq and South Sudan.
Local successes
While security providers at times remain critical of the findings that show gaps in protecting civilians, there have been successes at the local level as well. Examples include the local government building a drug rehabilitation centre in Basra, Iraq as civilian perspective revealed drug addiction to be a major issue in the  governorate. In Payinjiar county, South Sudan, rival Dinka and Nuer reconciled after years of communal conflict and mutual fear by holding local peace talks in 2018.
Photos; PAX