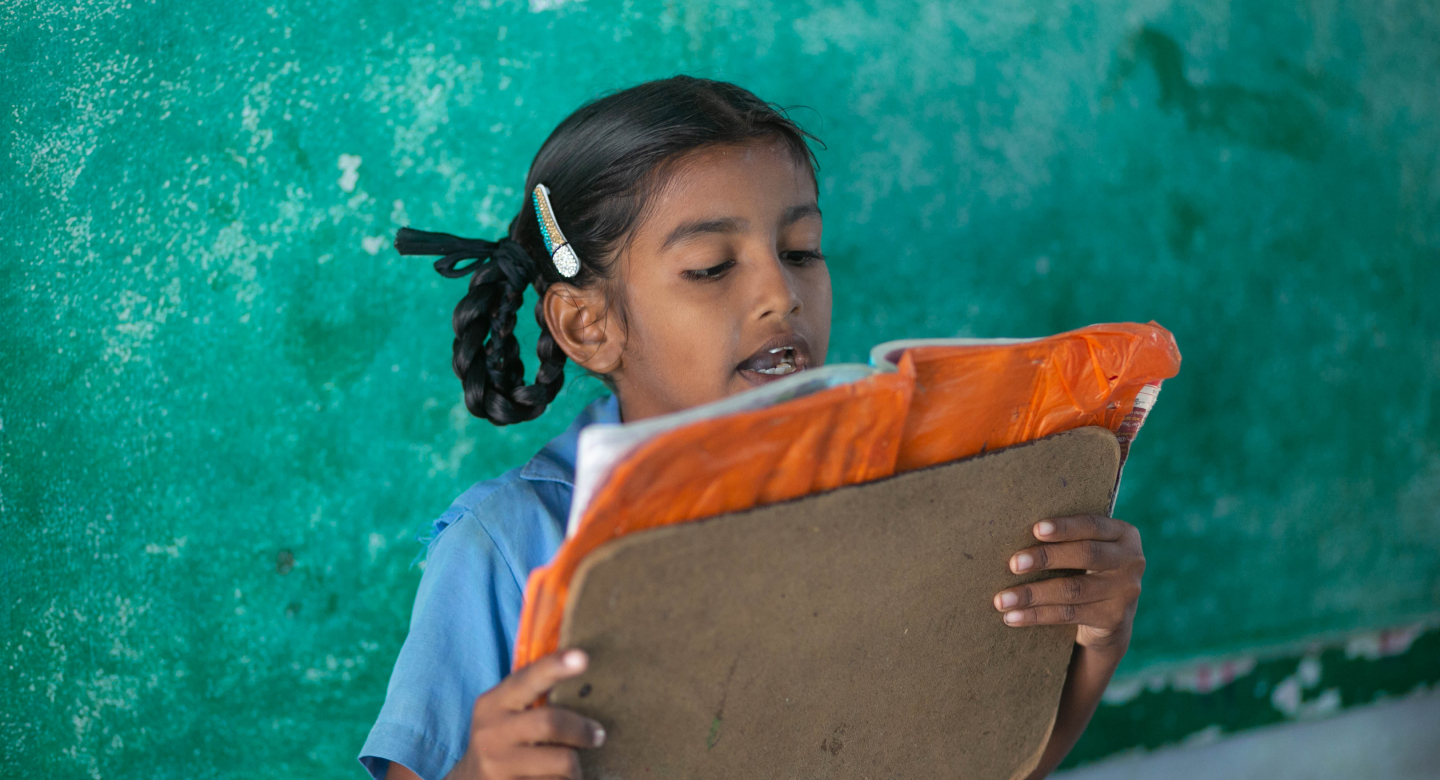 Breaking cycle of poverty through education
To get a good start in life, every child needs an education. However, poverty and a lack of good quality education mean that this is simply not a given for millions of children in the world. Circumstances force them into labour which compromises their own opportunities later in life. Child-labour-free zones could turn around their chances and break the cycle of poverty.
In India, a child-labour-free zone has been sent up in cooperation with textile collection company Sympany with help from the Dutch Fund against Child Labour. Hopefully it may set an example for inspire textile industries and other sectors to join the efforts so that more children can go to school and have a brighter future. 2021 marks the UN International Year for the Elimination of Child Labour, as part of the drive to achieve Sustainable Development Goal 8.7 to end all forms of child labour by 2025.
In poor countries just over 1 out of 4 children are victims of child labour. That is 152 million children worldwide. Most child labour is to be found in Africa (almost 50 percent), but a substantial proportion takes place in Asia (41 percent). Almost half of the victims are under 11 years of age. While girls leave school prematurely to take on domestic chores, boys predominantly enter into casual labour. Once out of school, the chances of them finding decent work and earning a living wage later in life are severely diminished.
COVID-19 hampers progress
These are just some of the harrowing figures on child labour compiled by the International Labour Organization (ILO) back in 2017. In the past year, progress to curb child labour has been severely hampered by the COVID-19 pandemic, as the root causes of child labour have been exasperated. These include poverty, limited access to decent work for adults, the prevalence of the informal economy and lack of quality education.
In 2016, the Netherlands Enterprise Agency set up its Fund Against Child Labour to help internationally operating businesses trace and eliminate child labour in high-risk sectors such as the textile industry. The fund helped textile recycling company Sympany research the risk of child labour in this industry in the Indian state of Panipat.
Unravelling textile recycling industry
An estimated 20,000 to 70,000 textile workers are employed in the Indian textile industry, many of them from migrant families. The Textile Recycling Unravelled report compiled in 2018-2019, before the outbreak of the COVID-19 pandemic, shows that the textile recycling chain is complex, with widespread child labour and poor working conditions.
Dutch textile recycling company Sympany and NGO Arisa (Advocating Rights in South Asia) set up the child-labour-free zone in the city of Panipat. Here teachers, local authorities, employers and parents join forces to make sure children go to school rather than work in factories. With help from the Fund against Child Labour, Sympany has been able to analyse its own textile recycling chain to assess the risk of child labour taking place.
"Clothing brands are increasingly becoming aware of the situation in their production lines for new clothing."
Circular shift
Sympany collects used clothing in the Netherlands and transports it to India where it can be processed in cooperation with Dutch NGO Arisa and its Indian partners. It is one of the Netherlands largest textile collection organisations. It aims to contribute to a circular textile value chain.
"Clothing brands are increasingly becoming aware of the situation in their production lines for new clothing. But up to now recycling textile market has come under less scrutiny." says Gemma Claessen, Sympany programme manager.
The Netherlands is committed to building a 100% circular economy by 2050 to help curb global CO2 emissions and break the take-make-waste approach which is rapidly depleting the Earth's resources. To achieve this the Netherlands looks to cooperation from its international partners to make the circular shift together.
This article is also featured in our facts and figures booklet  Netherands in Perspective 2021.