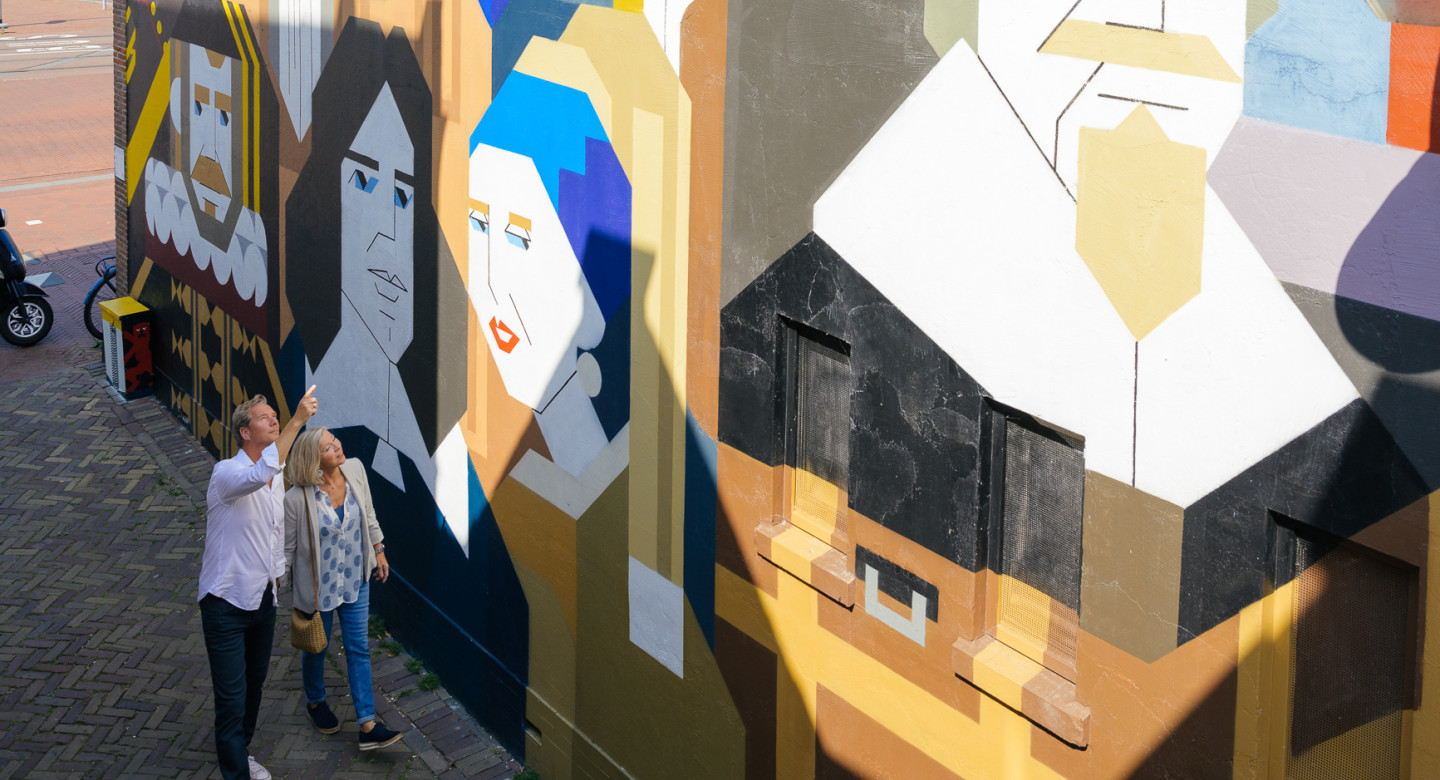 7 reasons why you should visit the Netherlands
Are you thinking of traveling to the Netherlands? Fantastic! Here are 7 main reasons why you should explore our country, along with some unique facts to remember.  
1. Our past and future go hand in hand
When you think of the Netherlands, the iconic image of windmills, tulips and clogs may come in mind. Yes, they are part of our history and culture. But today, there is so much more to discover! Immerse yourself in the modern-day Netherlands, where you can experience our heritage from a new perspective.
2. Bicycles will get you everywhere
Did you know that the Netherlands has more bicycles than residents? The many cycle paths and the extensive network of cycling routes invite visitors to explore our country using this safe and sustainable mode of transport. The bicycle represents freedom, pleasure and an environmentally friendly way for young and old to get around. It is also the optimal way to feel like a local in our country.
3. Beautiful beaches and stunning nature
The Dutch coast has been a popular destination for an enjoyable stay for generations. The natural beauty is impressive, with long rows of dunes sheltering broad, sandy beaches that slowly merge into the sea. At the same time, the Dutch interior offers a different view at every turn, with open fields, purple heathlands, and vast forests teeming with wildlife.
4.  Our unique relationship with water
The Netherlands is inextricably linked to water; you could say it flows through our veins. Our relationship with water is central to our history and has brought us great prosperity. Water management remains a very topical subject in these times. Living in a country that is mostly below sea level requires creativity and ingenuity.
5. Tulip fields as far as the eye can see
Dutch history is marked by flowers, plants, vegetables and fruit. Horticulture gives our country a distinctive look, with the famous tulip as the most important icon. Visitors from near and far come to the Netherlands to admire the extraordinary glorious colours in the striking flat landscape.
6. The inspirational designs of 'New Dutch'
New Dutch is about architecture and design. But it also covers everything that makes up the typical urban vibe: modern art, the dance scene, fashion designers and street art. Our free-thinking, innovative and creative mindset continuously leads to fresh ideas that amaze visitors and enable them to look at things differently.
7. Famous Dutch Masters for you to meet
We make the works and stories of Dutch Masters accessible by showing that these artists were 'normal' Dutch people. Because we know so much about them, we can give visitors a good insight into their lives. And because that period is still well represented in our cities, it is easy to imagine what their surroundings looked like at that time.
 
Photography by Jan Bijl
This film won't show what the Netherlands is really like. Live it in the Netherlands We are happy to welcome you back to the Netherlands, a lot has changed, but our country is still as beautiful and versatile as ever. We hope to welcome you to relax in our beautiful nature reserves, to enjoy the sun on our wonderful beaches and to be inspired by art and culture in our vibrant cities.