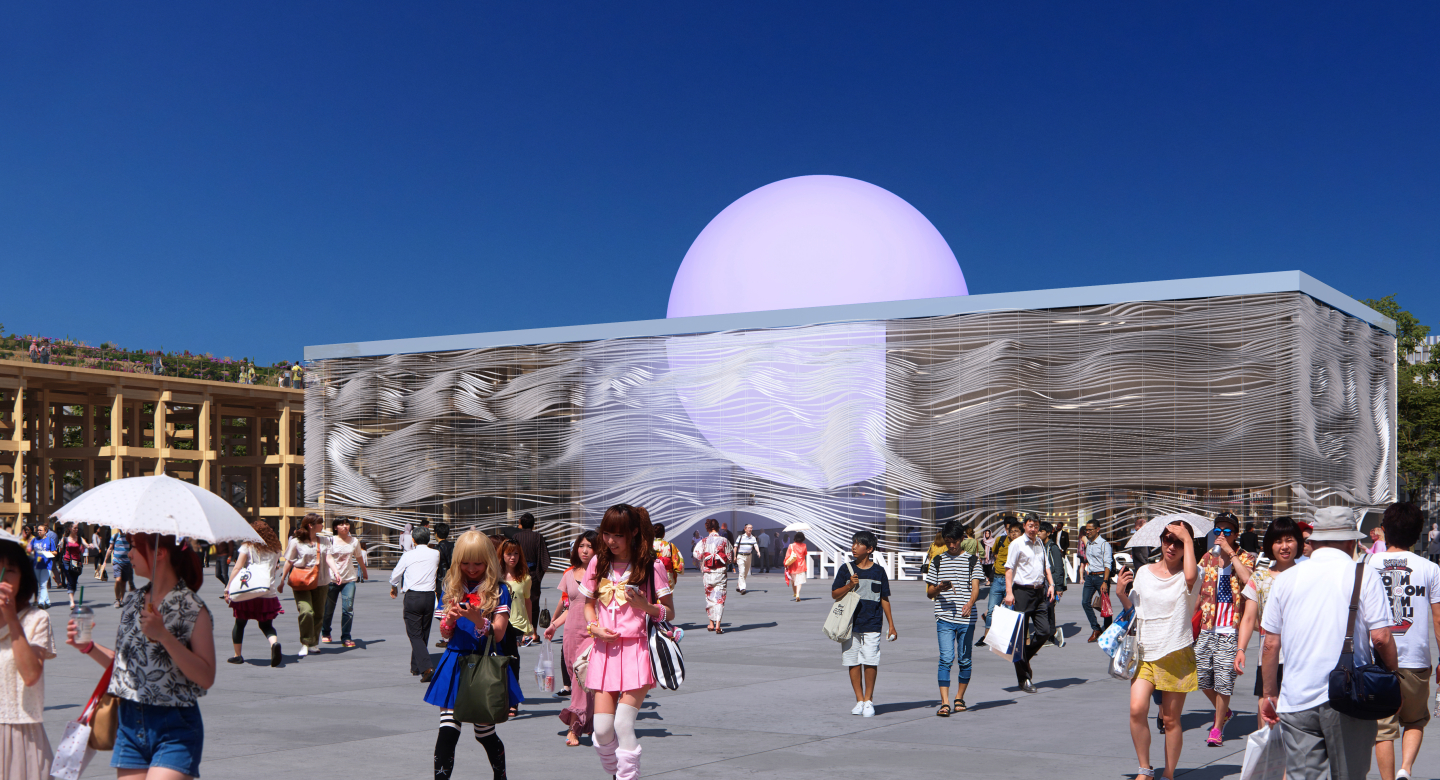 Expo 2025 Osaka: Building a resilient future on Common Ground
Imagine a future powered by energy that is clean, unlimited, and accessible to all: a new dawn. That's the idea that inspired the design of the Netherlands Pavilion for Expo 2025 Osaka Kansai in Japan. Fully circular, featuring a 'man-made' sun, the Pavilion will show innovative technologies that can harness the power of water, making renewable energy more accessible to everyone.
Addressing global challenges takes global cooperation
The theme of Expo 2025 Osaka Kansai is 'Designing Future Societies for Our Lives." It aims to bring together people and innovations from around the world, in an effort to address the most urgent challenges of our times, such as climate change, energy transition and global health. That's why the Netherlands Pavilion is intended as a place where people can share their ideas, knowledge and expertise and get inspired to create innovative solutions together.  
At Expo, the Netherlands will also highlight opportunities for Japanese and Dutch businesses to collaborate in the areas of energy transition, agrifood and horticulture, life sciences and health, high-tech and digitalisation and culture. Various Dutch ministries and public and private parties will organise activities in the lead up and during Expo to showcase the Netherlands' knowledge and expertise in those sectors.
The Netherlands Pavilion was designed by Consortium 'A New Dawn', comprised of architecture firm RAU, engineering consultancy DGMR, experience design studio Tellart and Japanese construction company Asanuma.
Learn more about the Netherlands participation in Expo 2025 Osaka Kansai and the design of the Pavilion at www.nlexpo2025.nl.
Also follow #Road2Osaka via LinkedIn, Instagram and Twitter: @nlexpo2025
"Making clean, renewable energy accessible to everyone is the key to a sustainable society and a sustainable economy."
Photography: Design of the Netherlands Pavilion daytime, Consortium A New Dawn. Copyright Plomp