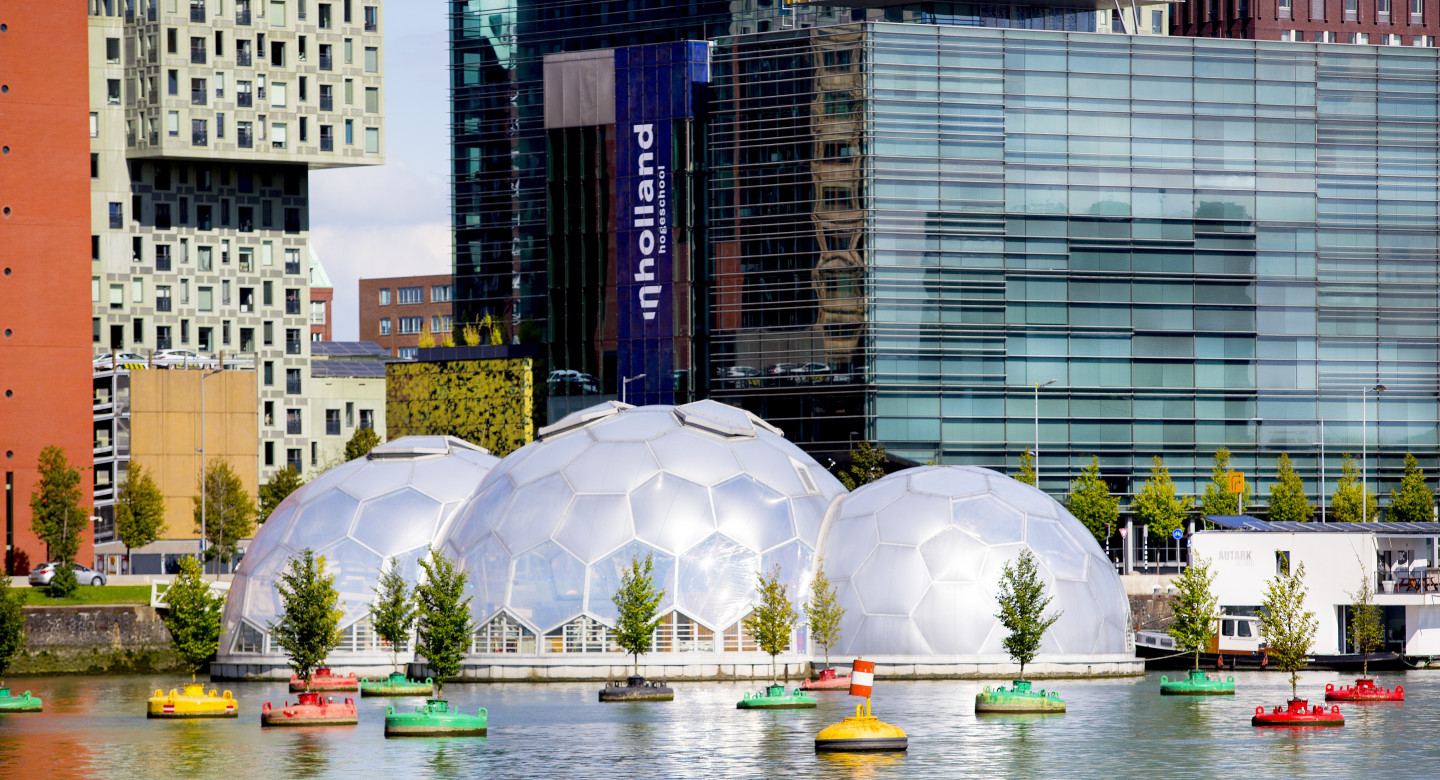 Let's adapt our world to build climate resilience
Average global temperatures are set to rise by 3 degrees Celsius by the end of the century. Even though, in the Paris Agreement, most of the world's governments have pledged to keep this figure at least below 2 degrees, and preferably below 1.5.
Consequently, successive World Economic Forum (WEF) Global Risk Reports increasingly cite climate issues as a major threat.
Multi-stakeholder approach
To counteract the severe economic and social impact of climate change, the Netherlands set up the Global Center on Adaptation (GCA) in 2018. The GCA helps clear obstacles, which hamper adaptation action by bringing together governments, intergovernmental organisations, the private sector, civil society and knowledge centres. This multi-stakeholder approach is a proven Dutch method resulting in better outcomes for all, as everyone's interests are taken into account. In January 2021, the Netherlands hosted the world's first Climate Adaptation Summit.
Building resilience
The COVID-19 epidemic posed new economic and social pressures on governments and societies. To build back better, investment in recovery needs to tackle multiple challenges. Climate  resilience has to be integrated into decisions by all levels of government, businesses, communities, and ordinary people. By investing in research and development and helping countries and communities address finance issues, innovative new solutions will help build urban and societal resilience to these challenges.
Global Center on Adaptation CEO Patrick Verkooijen wants governments to make good use of the period following the corona crisis. "Now that governments are starting to invest billions in recovery from the pandemic, we have a unique opportunity to build a resilient and climate-proof future by integrating climate adaptation into fiscal stimulation and recovery plans."
"We have a unique opportunity to build a resilient and climate-proof future."
Triggering a green recovery
If the pandemic had triggered a green recovery, it would have had a net positive effect on global growth. The key is to unlock the finance required to drive the necessary adaptation action. At the Climate Adaptation Summit, world leaders Angela Merkel,  Ban Ki-moon and UN secretary general António Guterres unveiled an Adaptation Action Agenda containing practical climate solutions and plans for the next decade. 
Former Secretary General of the United Nations and GCA Co-Chair Ban Ki-moon who is extremely concerned that recovery plans will lead to an increase in greenhouse gas emissions warns: "We must remember that there is no vaccine against the climate crisis."
The Global Adaptation Centre calls for action in seven areas of vulnerability:
Locally Led Adaptation
Urban Resilience
Water Management
Social Safety Nets
Food Security
Nature-Based Solutions
Disaster Prevention
"We must remember that there is no vaccine against the climate crisis."
Collapsing food and supply systems
According to the World Economic Forum's multi-stakeholder community (Global Risks Perception Survey), "Failure of climate change mitigation and adaption" followed by "Diversity loss"  form the highest risks in terms of impact. Rates of extinction have increased by 10s to hundreds of times compared to the average over the past 10 billion years. This could cause the collapse of food systems and supply chains.
 The consequencdes of accelerated climate change and biodiversity loss will lead to loss of life, increased social and geopolitical tensions and will have a negative ecomomic impact. This is underlined in the IPCC Climate Change 2022 FAQ. These impacts, in turn, could lead to social unrest and economic pressures making it even more difficult to address climate change.
High returns on investment
The United Nations Environment Program estimates we need to spend up to $300 billion annually by 2030 to achieve climate resilience - by weather-proofing our cities, introducing sustainable food production systems, restoring natural ecosystems and building defences against rising sea levels. However, according to the Climate Policy Initiative, we are only spending a tenth of that.
Adaptation investment has high returns. Every euro invested in adaptation yields between 2 and 10 euros. Investment in adaptation also creates more jobs than traditional investment, while at the same time benefitting communities. A Global Commission on Adaptation study has calculated that a 1.8 trillion dollar investment by 2030 will yield 7.1 trillion dollars in net returns. Early preparedness not only saves lives, in the long term it also saves costs.
Inclusive economies
The role of women also needs to be taken into account. Their lack of land rights and ownership puts them at a disadvantage. They are also more vulnerable in the event of a disaster as they are more likely try to save their children, putting their own lives at risk. However, they are also the key to food security within families and therefore communities.
In recent years, young people across the world have worked to raise awareness on the need to address environmental issues. They are the ones who will face the greatest consequences if there is a failure to act decisively. To create more robust and resilient societies, we need to build inclusive, sustainable, and equitable economies in which everyone's voice is heard.
Help adapt our world
To mitigate against the worst outcomes, the Global Adaptation Centre calls for multi-stakeholder action to build resilience in communities and across all sectors. This article was originally published two years ago at the height of the pandemic ahead of the digital Climate Adaptation Summit 2021. In the run up to the UN 2023 Water Conference we are calling on everyone ─ governments, NGOs, businesses and the public alike ─ to take action for a water-secure world.