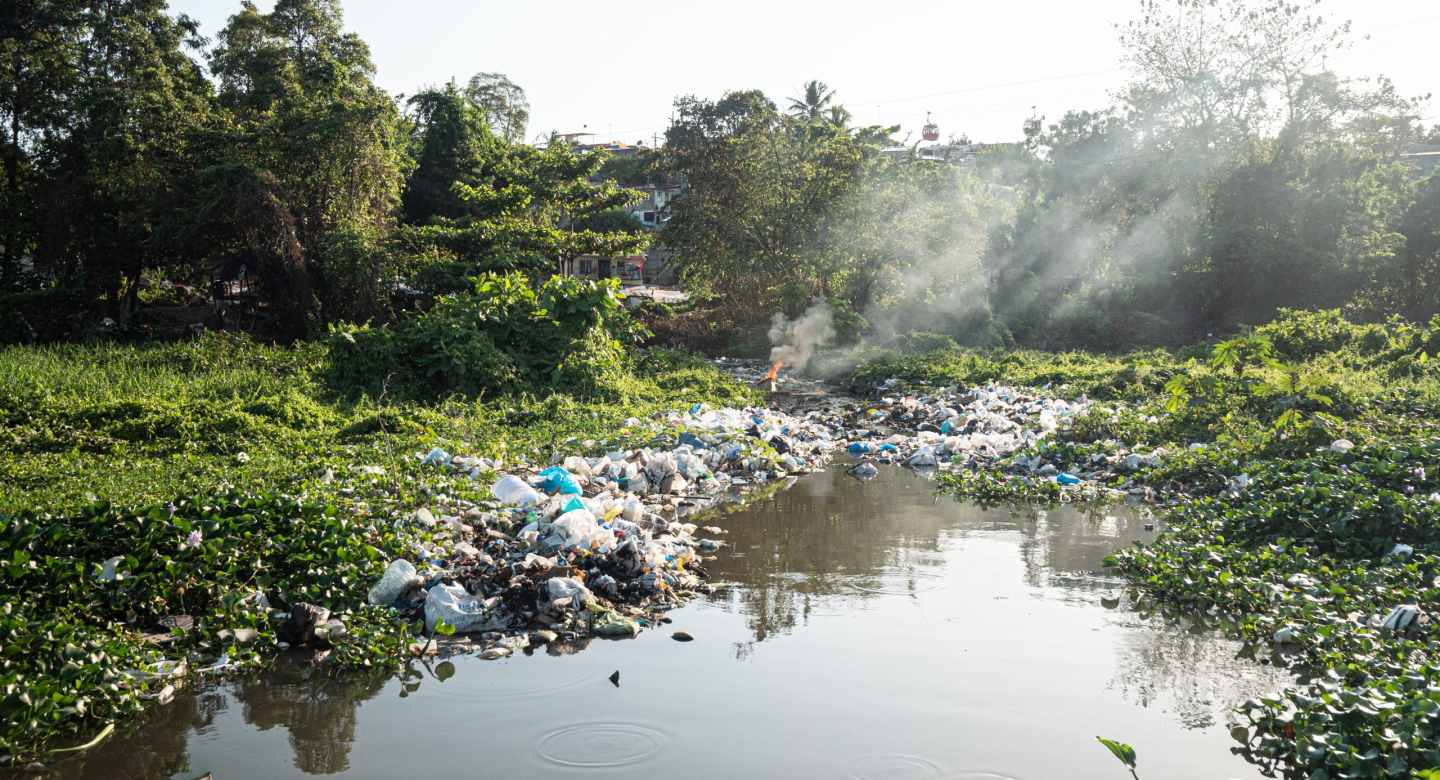 A wave of action with ripples from China to Chile
One day ahead of World Cleanup Day, the Dutch coastal town of Ijmuiden kicked off the second edition of the #NLWaterwayCleanup. The start signal was given by Municipality of Velsen alderman Jeroen Verwoort in the town's fishing harbour, with alderwoman Marianne Steijn lending her support. Setting off a wave of actions which sent ripples from China to Chile, from New Zealand to Canada.
"Moments like the NL Waterway Cleanup are important to move public awareness about litter to the top of the agenda. By joining hands to clear up litter, you are not just engaging with the environment but also with each other. I believe this is something the world needs badly. Because at the end of the day we need to make the shift towards a circular world without waste. So it is important that we all contribute."
Fishing for litter
Together a group of 25 volunteers collected over 100 kilo of litter in the port and dune areas of the fishing port. As home to the world's largest sea lock, IJmuiden Sea Lock, the municipality of Velsen is a gateway for shipping from the North Sea to Amsterdam. An ideal location to tackle plastic soup from source to sea. It's fishing fleet belongs to one of 13 Dutch fishing ports to participate in the Fishing for Litter project, also supported by fishermen in 12 other European countries. And on the road to achieving the Netherlands' SDG ambitions, Velsen plans to become climate neutral with a fully circular economy by 2050.
International Cleanup
Twenty-five embassies stretching from New Zealand to Canada and from China to Chile joined the Cleanup. Altogether our volunteers picked up an estimated 80,000 kg – much more than last year! The Netherlands believes in solving global challenges together, which is why we are proud of being part of a bigger movement. On World Cleanup Day, millions of people across the world joined the call to pick up litter in their neighbourhoods. Just imagine the collective impact of every single cleanup action!
Embassy volunteers in Canada were the first to pick up litter in the capital Ottawa's in Riverrain Park on the Rideau River, beating the clock by starting a day early. In Ivory coast, the entire embassy team joined a beach clean in Assanie with #EcoWash. Many of the Dutch embassies also joined other European embassies in the #EUBeachClean
In Slovakia, almost 100 volunteers in canoes cleared 40 km of the Little Danube (Malý Dunaj). In Turkey, Istanbul's embassy staff cleared a popular tourist spot on Princes' Island Kınalıada. Ethiopia filmed its River Clean-up event at the Little Akaki. The Irish embassy in Dublin sighed that there was not much litter to pick – which is a good sign as it means that the message is getting through to people.
Water=Life
Many embassies used the event as an opportunity to call photographers to take part in the Water = Life competition.
Community events
Embassy staff joined hands with local schools, businesses, other EU embassies and environmental organisations. Some planted trees and others painted walls in bigger community events. In Croatia the embassy team travelled to Hrvatska Kostajnica for the Croatia-Netherlands Cultural Industry Festival on the river Una. In New Zealand 50 people picked up 500 kg of litter. Kazakhstan reported 1000 kg of litter collected with 100 people taking part. India teamed up with 64 consulates from other European countries attracting 2000 volunteers. Altogether the NL Waterway Cleanup in India collected 76,000 kgs of litter in just two hours. 

All that was just a small sample of the actions that took place during the NL Waterway Cleanup on and around World Cleanup Day 2022. A big thank you to everyone who took part to ensure zero-waste waters!