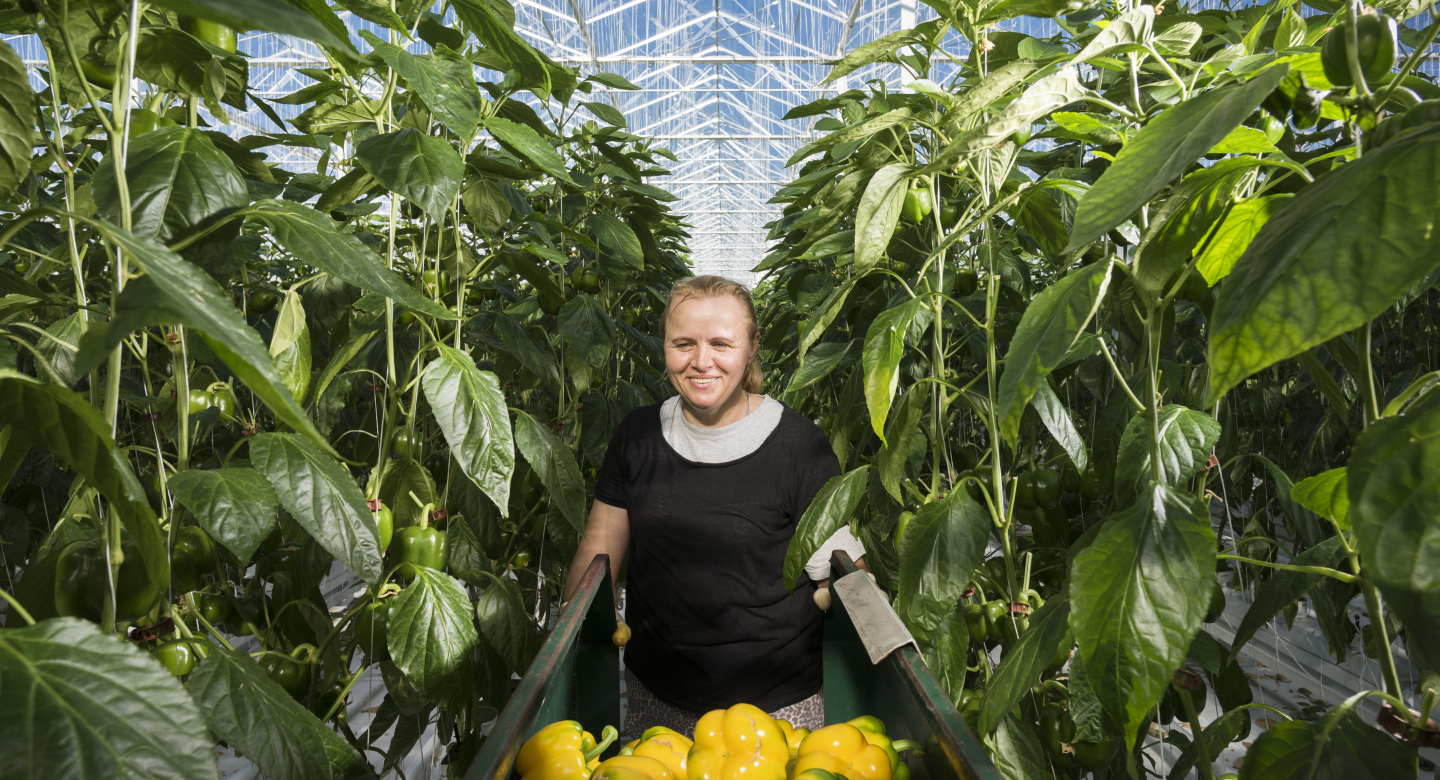 Reducing post-harvest loss together in Chile
While countries worldwide are producing more food than ever, millions of people are still suffering from hunger and malnutrition. The UN estimates that about 1.3 billion tonnes of harvested food never even reach consumers' plates. In Latin America and the Caribbean, 12% of food is lost between post-harvest and retail, according to the FAO. Among the major causes are inadequate harvesting time, climatic conditions and farming practices during harvest and handling.
Chile is one of Latin America's largest agri-food exporters (USD 23.5 billion in 2021). It's also one of the world's leading fresh fruit exporters. Every year, Chile sends over 2.6 million tonnes of fruits to more than 100 destinations worldwide, including the Netherlands. 
Although Chile has a mature agricultural sector with plenty of surpluses to export, food loss remains a serious problem. Post-harvest loss is particularly high, due to poor production planning and lack of cooling facilities during distribution. 
Recognising the seriousness of the issue, Chile's Minister of Agriculture brought together public and private parties from the agri-food sector to cut back food loss significantly. Among the key objectives is to form agricultural cooperatives so that farmers can work together in improving sustainability, innovation, and cold chain investment. 
After China and the United States, the Netherlands is Chile's third-largest agri-food export market. The trade relations between Chile and the Netherlands mainly pertain to fresh fruits, such as avocados, grapes, apples, and blueberries. 
As Chile's trade partner, the Netherlands stands ready to support Chile in the fight against food loss. Many Dutch organisations and companies are active in the Chilean fruit and vegetable production chains and have the knowledge and expertise to provide a fitting solution.
 
Higher quality, minimum loss
Dutch bank Rabobank supports the Chilean Ministry of Agriculture in forming farmers' cooperatives. And several Dutch companies provide the technology that can help farmers to minimise the loss of their produce during the long journey to the European markets.
Following harvest, Dutch company Aweta offers an innovative technology that enables farmers to sort and package stone fruit based on quality and condition. Using an ultra-vision camera system and Inscan pulse sensor, batches of fruits are grouped based on ripeness. This way, the ripest fruit will reach the stores earlier and the rest can be kept in the right conditions. 
For the journey across the ocean, OTFLOW produces floor cover that improves air circulation during reefer transport. Manufactured in Wageningen, the technology results in cooler cargo, higher quality fruit and minimum loss. As an alternative, Van Amerongen offers a cooling system that can naturally increase the shelf-life of produce. "In this way, the fruit will reach the market at the best possible moment and minimise loss," explains area manager Wouter Keekstra. 
 
Collaboration for a bright future
Dutch agricultural attaché to Chile, Gerbrand Jung, says the green agenda of Chile's president Gabriel Boric, brings with it hopes to intensify the good trade relations between the two countries. "Making agriculture more sustainable is at the top of his agenda. Dutch companies are pioneers in this area. And in my experience, Chilean producers are keen to work with businesses from the Netherlands. It is my task to bring them together."