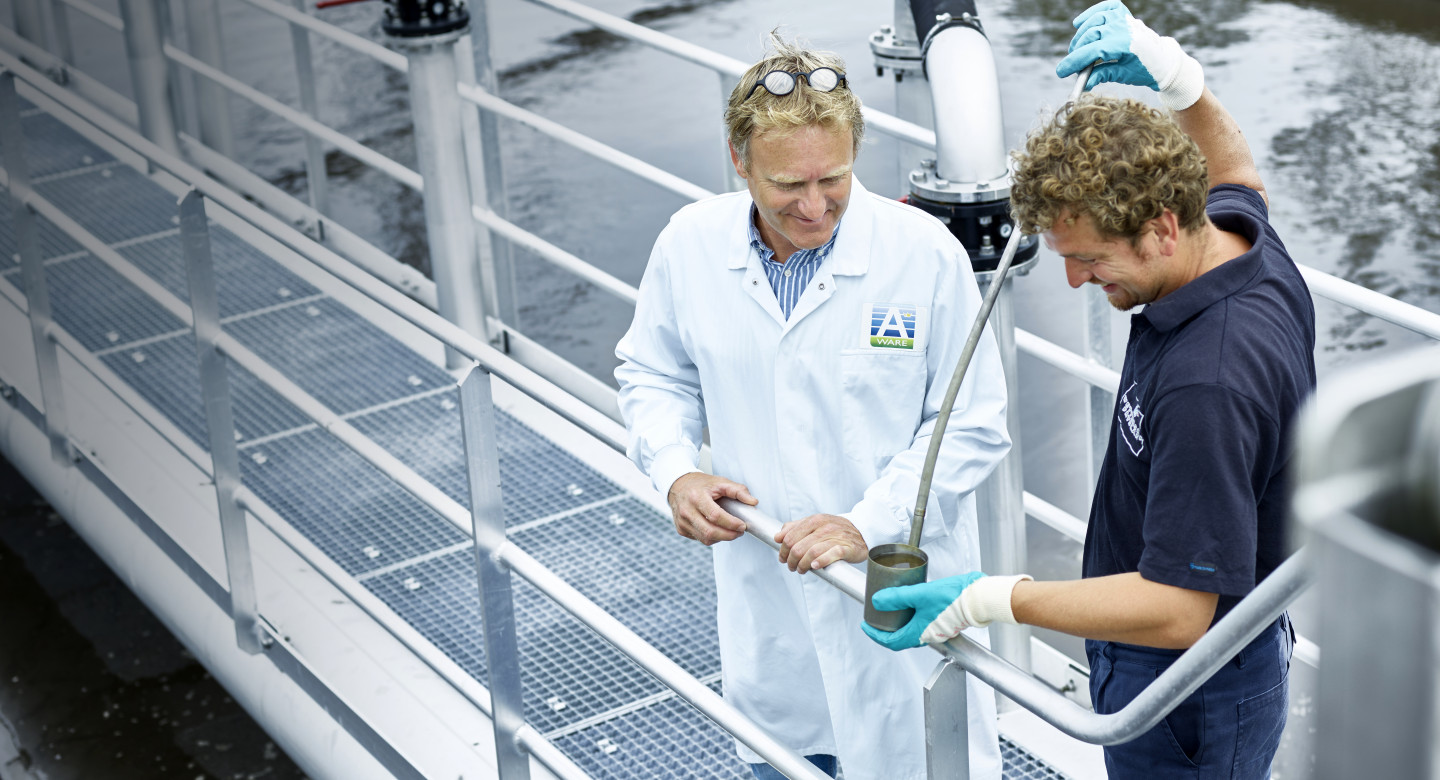 Dutch Valuing Water Initiative strives for safe water for all
Droughts in Somalia. Water rationing in Rome. Record high Rhine water levels in the Netherlands. You do not have to be a hydrologist to realise that there is a growing global water crisis. Billions of people do not have access to safe drinking water at home or lack safely managed sanitation. Water scarcity is increasing, water quality is decreasing and water ecosystems are under threat, which all contribute to decreasing water availability, affecting vulnerable communities the most.
Projections suggest the world may face a 40% shortfall in water availability by 2030 (UN 2016). Water shortages are now affecting more than three billion people around the world, as the amount of fresh water available for each person has plunged by a fifth over two decades, data has shown. The World Economic Forum has ranked water risk consistently as a major threat to the global economy for the past eight years.
It's clear that urgent measures are needed to tackle the global water crisis and achieve SDG6 on clean water and sanitation by 2030. That is why the Dutch government launched the Valuing Water Initiative (VWI) during the World Economic Forum in 2019.
The Valuing Water Initiative (VWI) calls for water to be prioritised in decision-making by applying the UN Valuing Water Principles in different water value chains and sectors. It aims to increase awareness about water's many values, ensure best practices are highlighted, and lessons learned on how to identify the value of water in its numerous competing uses shared between communities, cities and countries.
Showcasing valuing water journeys
In March 2018, the High-Level Panel on Water (HLPW) released its 'Making Every Drop Count' report and recommended that we all understand, value and manage water better. The HLPW defined five principles to value water better and triggered the Valuing Water Initiative (VWI) to put them into practice.
The 5 Valuing Water Principles
Recognise and embrace water's multiple values

 to different groups and interests in all decisions affecting water;

Reconcile values and build trust

 – conduct all processes to reconcile values in ways that are equitable, transparent and inclusive;

Protect the sources

, including watersheds, rivers, aquifers, associated ecosystems, and used water flows for current and future generations;

Educate to empower

 – promote education and awareness among all stakeholders about the intrinsic value of water and its essential role in all aspects of life;

Invest and innovate

 – ensure adequate investment in institutions, infrastructure, information and innovation to realise the many benefits derived from water and reduce risks.
The Dutch consortium Witteveen and Bos, Ecorys and TwynstraGudde are working with VWI to understand how leading organisations are applying the principles and promoting systemic change in how water is valued. By analysing case studies (known as showcases) from around the world, VWI aims to inform the development of approaches and tools to better value water, and establish a Leadership Coalition of frontrunners committed to learning from the principles and sharing their learnings.
Preparing the road to sustainability
In 2023, the Netherlands and Tajikistan will host a UN conference to mark the midpoint of the Water Action Decade 2018–2028. The conference, due to be held from 22-23 March 2023, will review progress of the "Water for Sustainable Development" decade 2018–2028. In the run up to World Water Day 2021, world leaders and experts are attending a virtual high-level meeting to prepare the road to 2023.
Communities valuing water: The "ark of Dordrecht"
One example of how various stakeholders are joining hands to value water is the "ark of Dordrecht". In 1421, flooding inundated the city of Dordrecht, near Rotterdam turning it into an island. Today, in the event of a flood threat, residents are advised to evacuate to their upper floors – known as vertical evacuation. The municipality is working to create a sheltering area in a neighbourhood on higher ground called the "Staart". When it is finished, residents will be able to seek safety here. Local government, knowledge institutions, citizens, the private sector, and local stakeholders are working together to create this safe haven or temporary ark. This shift from prevention to multilayer protection is part of a regional Delta Strategy in the Rijnmond-Drechtsteden region where some of Europe's largest rivers enter the sea. The objective is to use this example in the future to inspire similar projects elsewhere in this region and the Netherlands.
The Value Water campaign
'Valuing water' is the theme of this year's World Water Day (22 March). By (re)valuing water, we can redress the balance between the cultural, social, economic and environmental demands on water. This will help to achieve SDG6 and have a knock-on effect on other related SDGs.
To raise awareness about the great urgency required to address water-related challenges, the Netherlands is launching the We Value Water campaign. You can participate by downloading our We Value Water communication kit. The kit includes: virtual backgrounds, a GIF, ready-to-use social media posts, the NL sticker which you can put on your corporate communications, and customisable visuals to show that you are part of the campaign and stand for the value of water.

How do you or your organisation value water? Tell us about your initiatives to value water. What projects are you involved in that solve water-related challenges? Together we can build a water-secure world!
Make sure you use the hashtag #valuewater as well as one of the following hashtags on all you social posts: #NLvalueswater #watersecureworld #safeguardingwater #WorldWaterDay #SDG6.
Find out more about the We Value Water campaign by downloading the We Value Water communication kit below. Apply direct to the NL Branding team for the NL sticker and read the visual identity requirements.  

Last year, we initiated the NL Waterway Cleanup. This year, we hope to mobilise even more volunteers to clean up waterways across the planet. Simply by joining us and millions of others on World Cleanup Day, we can make a difference, raise awareness and prevent plastic litter on land from becoming plastic soup in the oceans.

Join us on and around World Cleanup Day 16/17 September and
help us turn waterways back into healthy lifelines between cities and oceans.