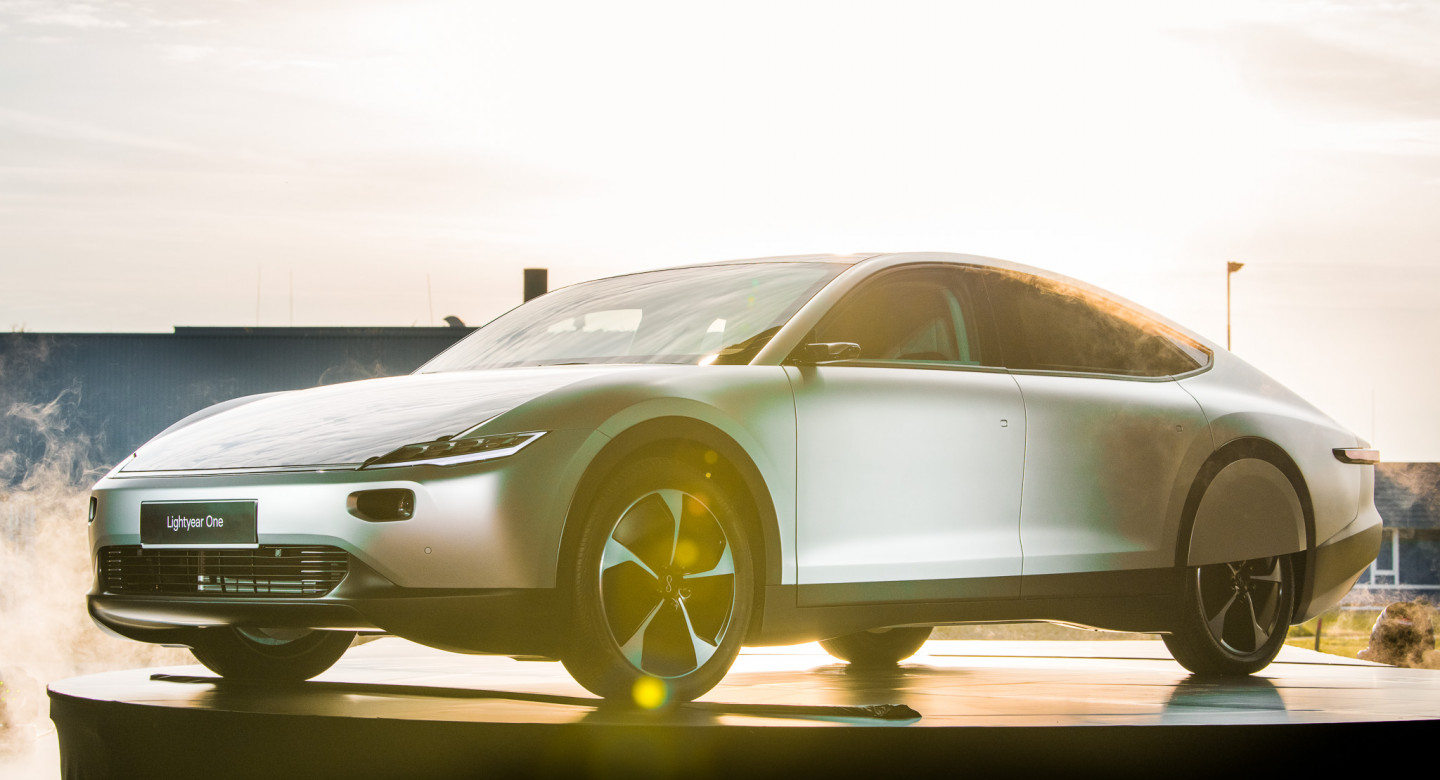 Award-winning self-charging solar car lightyears ahead
The ultra-energy-efficient, long-range, award-winning Dutch-made Lightyear one is a self-charging electric solar car with a slick aerodynamic design. As we look to smart mobility to reduce CO2 emissions in the future, solar vehicles could form part of the solution.
The founders of this Dutch startup company began their journey on the Stella solar car team that won the World Solar Challenge race cruiser class in 2013. The Lightyear One car was also awarded the Climate Change Innovator Award at the Consumer Electronic Show (CES) in 2018. This prize is presented to startups whose product or technology demonstrated the ability to cut greenhouse gas emissions if widely implemented.
Revolutionary electric mobility
The Lightyear One electric car recharges through solar cells on its roof. The vehicle can drive for months without recharging depending on the amount of sunlight it catches. The car is less dependent on charging points, making suitable for regions where charging infrastructure is unavailable.
"You can think of the Lightyear One as being an electric car redesigned from the ground up to combine the best of solar cars and electric cars. It's a revolutionary step forward in electric mobility because we are able to combine a great look with extreme efficiency. This first model makes science fiction become reality: cars powered using just the sun", says Lightyear CEO Lex Hoefsloot.
Saving CO2
The Lightyear One's name comes from the travel distance of all fossil-fuelled cars in the world added up: 9.5 trillion km or one light-year. Lightyear aims to replace one fossil-fuelled light-year with one solar-powered light-year by 2035.
"The Lightyear One is a statement to show that electric cars are ready for every corner of the planet. It is the first step in our mission to make electric cars available for everyone"
Every day, the five square metres of solar panels charge the batteries to power the car for another 70 kilometres. A fully charged battery Lightyear One range is 725 km on the Worldwide harmonized Light-duty vehicles Test Cycles (WLTP). 
The first Lightyear Ones are due to roll off the production line at the end of 2021. Its technology could help to take smart electric mobility the extra mile.