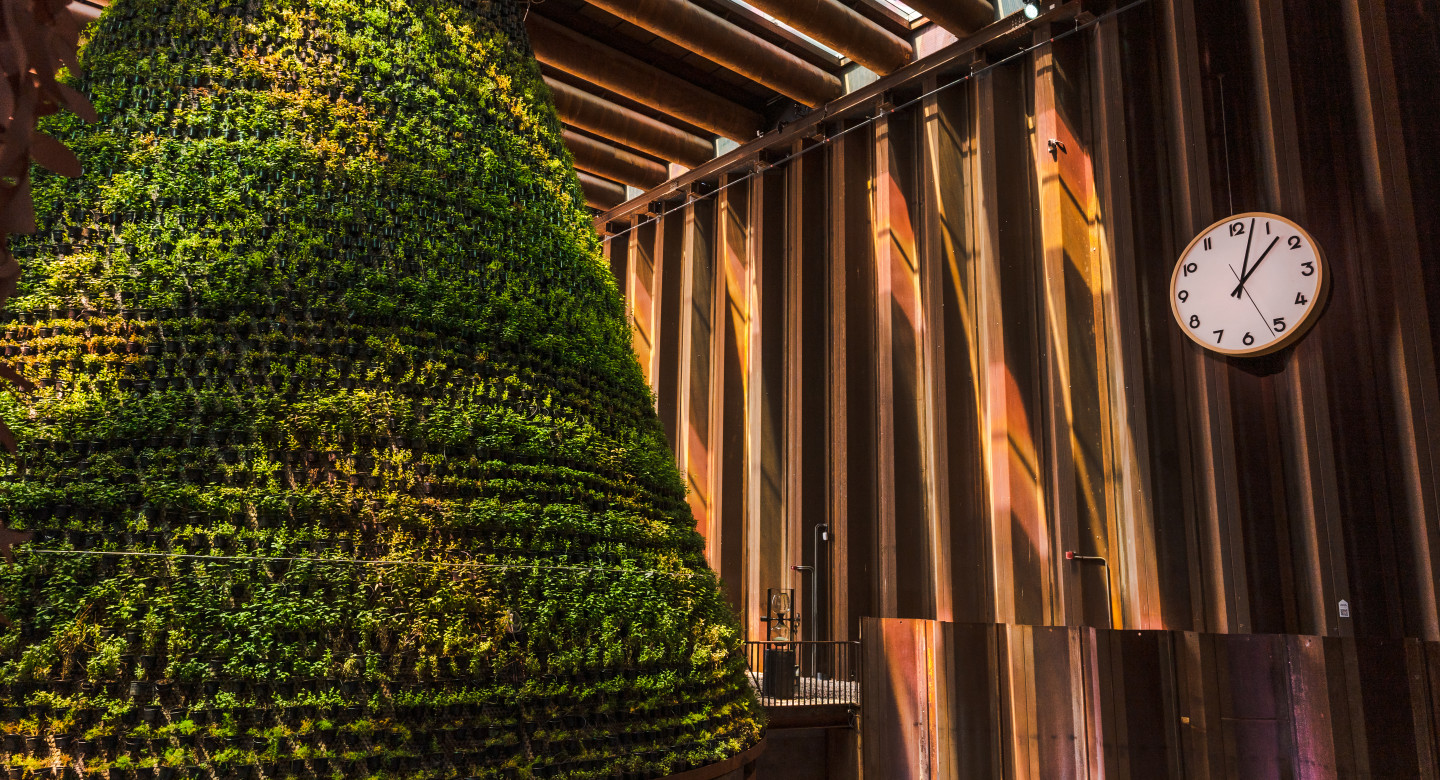 All eyes on Dubai for Expo 2020
191 countries, 20+ million expected visitors. For the next 182 days, the eyes of the world will be on Dubai where the first-ever World Expo in the Middle East opens its doors today, on 1 October 2021. This spectacular event brings together a global community connecting minds and ideas for a brighter future. And the Netherlands is proud to be part of it. The Netherlands pavilion is designed as a miniature biotope, where we bring together sustainable innovations highlighting the link between water, energy and food.
The World Expo is one of the oldest and largest global events, dating back to 1851. Taking place every five years, the Expo is an international platform to share ideas and experiences and to meet new and existing collaboration partners. During Expo 2020 Dubai, 191 nations, multilateral organisations, businesses and academia will share their best practices. It is a unique opportunity to spark a new partnership for solving global challenges.

Expo 2020 Dubai provides us with a chance to come together and work together on the Sustainable Development Goals, but also to present ourselves to the UAE and the wider region both economically and culturally. Minister for Foreign Trade and Development Cooperation Tom de Bruijn: "Our pavilion is an experience for visitors and companies alike, giving them a real sense of the solutions the Netherlands can offer in the areas of water, sustainable energy and food security. It also ties in with the ambition of countries in the Gulf Region that want to shift their focus from oil and gas towards producing more food locally and coping with the impact of climate change. Dutch companies, governments and research institutions have the knowledge and skill to contribute to these goals."
"Our pavilion gives a real sense of the solutions the Netherlands can offer in the areas of water, sustainable energy and food security"
Finding partners to shape a more sustainable future
Gulf countries are investing heavily in innovation, sustainability, and economic diversification. COVID-19 has underlined the importance of addressing water, energy, and food security. The Netherlands has a lot to offer in these areas. We are keen to share our solutions, knowledge and experiences during Expo 2020. We already cooperate with the Gulf countries in these fields and want to take this partnership to the next level. Because global challenges can only be addressed through global collaboration.

In 2020 the Netherlands' exports of goods and services to the UAE amounted to more than 2,5 billion euros and import 878 million euros. UAE companies have shown a growing interest to explore opportunities in the Netherlands. Economic ties between the Netherlands, the UAE, and the rest of the Gulf region are strong, and our participation in Expo 2020 Dubai aims to strengthen this strong relationship.

During Expo 2020 Dubai, the Netherlands offers a comprehensive programme with thematic weeks, signature events, innovative art exhibitions and exciting business opportunities. We aim to boost international collaboration by organising high-level summits, economic missions and in-depth events. Together with the UAE and Jordan, we organise the Water, Energy and Food Summit (19 – 20 January 2022) to  combine policy-making with practical solutions in the three areas. Our theme weeks and economic missions offer you the opportunity to connect with changemakers in specific sectors, such as water, health and wellness or energy.
We want to take our partnership with the Gulf countries to the next level
Why water, energy and food?
To feed, house and secure a growing world population, we need to rethink the way we use scarce resources. To meet the growing demand for water, energy and food, we must find a balance between maintaining resources long-term and maximising what we use.

Water, energy and food are closely connected, and have an immediate effect on one another. To reach food security, we need energy and sufficient fresh water. To desalinate water where fresh water is limited, extra energy is required. At the same time, we cannot focus on food security alone, when the other two vital resources are also threatened. That is why water, energy and food security must be perceived as an integrated challenge. It is the only way that we can achieve a sustainable future for all.

Dutch companies, knowledge institutions and government organisations work across sectors and borders to develop the technologies and solutions for a better future. At the NL Pavilion at Expo 2020 Dubai, we showcase Dutch innovations linking water, energy and food. We look forward to exploring with you how, together, we can cocreate sustainable solutions to address local challenges.
Royal visit: King Willem-Alexander and Queen Máxima at Expo 2020